In 1920, a shiny new detective novel hit shelves and changed the mystery genre forever. The Mysterious Affair at Styles is a compelling locked-room mystery penned by the one and only Agatha Christie. Ever heard of her? She's only the bestselling novelist in history.
Born in 1890 in Devon, England, Christie had long been a fan of detective novels before her own foray into the literary scene. Amusingly enough, the publication of The Mysterious Affair at Styles was the result of a bet between Christie and her older sister. Margaret ("Madge") claimed that as much as Christie admired intricate mysteries, she could never write one herself. Not only did Christie prove her sister wrong by breaking into the mystery genre, but she would go on to make literary history in the progress.
Christie's output includes 72 novels, 24 plays, and more than 150 short stories, but The Mysterious Affair at Styles stands out as an early classic. This beloved novel introduced the world to Hercule Poirot, a recurring character who would star in dozens of Christie's crime novels between 1920 and 1975. In his debut appearance, the magnificently mustachioed Belgian detective—whose fastidiousness extends from his style choices to his inspection of clues—sets out to solve a poisoning, in a cleverly conceived plot inspired by Christie's experience as a Red Cross nurse and dispenser during World War I.
Related: Celebrating the Female Mystery Writers Who Craft Our Favorite Thrilling Reads
Though Hercule Poirot is Christie's most iconic character, he's by no means the only one who was received to smashing success. In 1927, Christie introduced readers to Miss Marple, a shrewd spinster-turned-sleuth and a rare example of an elderly female protagonist in the mystery genre. Together, Poirot and Miss Marple account for a large volume of Christie's work.
In the hundred years that have passed since the publication of her first novel, Christie's books have collectively sold more than one billion copies in the English language and another billion internationally. Her books are outsold only by the Bible and Shakespeare.
Of course, no author could reach those kinds of literary milestones without having a profound impact on pop culture, too. Christie's written works inspired dozens of radio, film, and television adaptations, the most memorable of which were the television series Agatha Christie's Poirot, which ran for 13 seasons between 1989 and 2013, Miss Marple, which aired from 1984 to 1992, and the 1974 film Murder on the Orient Express. To this very day, interest in Hercule Poirot still runs high: Kenneth Branagh directs and stars in Death on the Nile, a film adaptation of a 1937 Christie novel that will be released in late 2020.
Christie's mainstream popularity is neatly summed up by the fact that Hercule Poirot was the first fictional character ever to be honored with a front-page obituary in The New York Times—an apt metaphor for the public's mourning of his passing. Agatha Christie herself passed away in 1976, just one year after the fictional death of the beloved Poirot. She was 85 years old at the time and died with numerous honors to her name. She had won an Edgar Award, was the first recipient of the Mystery Writers of America's Grand Master Award, and had been appointed a Dame Commander of the Order of the British Empire (DBE) for her contribution to literature, to say nothing of earning the moniker "the Queen of Crime."
Related: 42 Puzzling Mystery Movies on Netflix
100 years after the publication of The Mysterious Affair at Styles, it's safe to say that the novel has withstood the test of time, much like the legacy of Agatha Christie herself. Give it a read to discover what all the fuss is about, and join the ranks of 32 million other Americans who have ventured into Christie's substantial body of work. When you inevitably become hooked on her compelling characters and innovative plot twists, check out our other favorite Christie books below.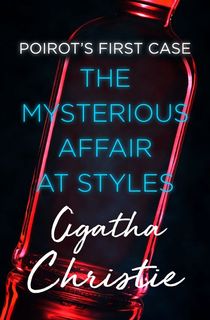 The Mysterious Affair at Styles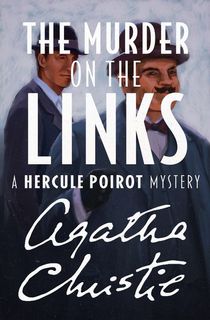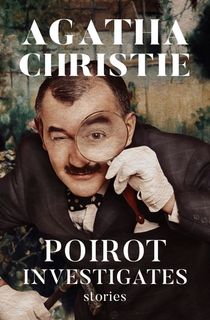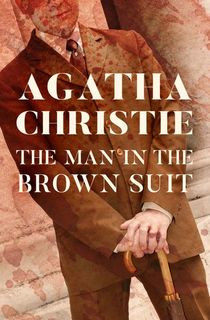 The Man in the Brown Suit