In addition to being pure entertainment, Middle Grade and Young Adult books can also provide comfort, guidance, and education. And everyone needs the occasional break from the every-day demands and stressors of school, home life, and social activities.
Books for young readers are a special kind of magic: during their formative years, the worlds of kids and young adults are ever-expanding. They're making new friends, meeting new people, and experiencing their own unique challenges. Books for these age ranges provide windows for kids to see themselves reflected and mirrors to better empathize with others.
Mystery and thriller books for young readers are especially ideal for the complexities of a formative mind. With puzzles and clues embedded into the texts, they're not only being entertained—they're also strengthening their problem-solving skills and cognitive abilities. These books keep kids turning the pages, tucked beneath their covers reading with a flashlight way after bedtime (come on, you know you did this too!).
While things often go awry between the pages, the clues come together in the end. This makes mystery and thriller books a safe space to process fears of uncertainty in the world around them. Plus, they're a lot of fun!
Browse some of our recommendations below. Your junior sleuth is ready for the challenge—help them choose their next adventure!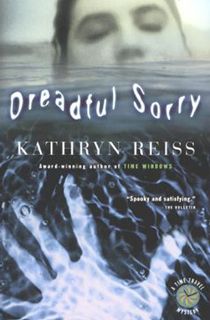 Dreadful Sorry
The author of Time Windows "has crafted a fine tale of psychological time travel . . . this well-executed story transports readers into the plot" (School Library Journal, starred review).
Seventeen-year-old Molly's recurrent nightmares become waking visions after she nearly drowns at a party. Soon she's witnessing events through the eyes of a girl who lived in her father's house nearly a century before.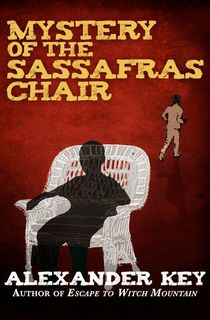 Mystery of the Sassafras Chair
In the Carolina hills, a friend reaches out from beyond the grave.

His parents dead, Timor is brought to America to live with his uncle in rural Appalachia. Although half-American, this shy young boy has never lived outside of Indonesia and finds it hard to adjust to life in the mountains. His only friend is Wiley Pendergrass, a mysterious old hermit who sees magic in discarded wood. For Timor, Wiley makes a ladder-back chair out of sassafras—a hard yellow wood with powers that will change Timor's life forever.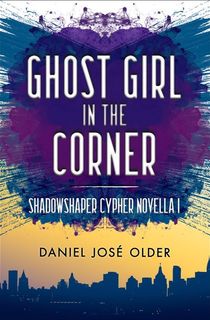 Ghost Girl in the Corner
Set between the New York Times bestseller Shadowshaper and its upcoming sequel Shadowhouse Fall, this novella of mystery, love and loss will draw you deep into Daniel José Older's magical Brooklyn.

Trying to shake off the strange malaise that separates her from even her girlfriend Izzy, Tee decides to take over the Bed-Stuy Searchlight for the summer. But then she finds an alluring violet dress in the newspaper office, and a cute ghost girl no one else can see.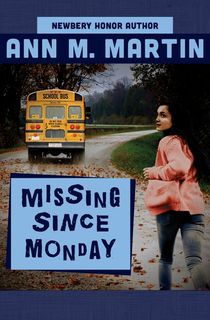 Missing Since Monday
When sixteen-year-old Maggie's father and stepmother leave home for a long-overdue honeymoon, Maggie and her older brother, Mike, must take care of their four-year-old half sister, Courtenay. On Monday, Maggie puts her sister on the bus, but when Courtenay doesn't come home that day, Maggie discovers that she never made it to school.

The police and Maggie's terrified family begin an exhaustive search for the little girl. Meanwhile, Maggie is getting creepy phone calls and feels like she is being followed. When the police question her, Maggie learns more about why she and her brother are not allowed to see their mother. Soon after, Maggie's mom reaches out to reunite with her kids. Is this a strange coincidence or is there a connection to Courtenay's disappearance?