If there's a Sherlock Holmes spin-off, you better believe we're interested. Needless to say, the announcement that Millie Bobby Brown (Stranger Things) is set to play Enola Holmes—the feisty younger sister of Arthur Conan Doyle's iconic detective—has got us a bit excited.
Enola is the sleuthing heroine of Nancy Springer's Edgar Award-winning series, in which the 14-year-old rebel decodes ciphers, tracks down kidnappers, and saves Watson (yes, that Watson) from an asylum. She does this while constantly running from her older brothers, Sherlock and Mycroft, who believe she's better suited to boarding school than the world of crime. But as a girl with a mind of her own—and a mission to find her missing mother—Enola stops at nothing, and for no one, to solve the mysteries of Victorian London. Each of Enola's outings feature the sort of whimsy and playfulness you'd expect from Springer, who has published other YA fantasy novels like The White Hart, Fair Peril, and the award-winning Larque on the Wing.
Now that we know Enola is headed to the small screen, we're thinking about other sleuths who are young and brilliant. As you wait for the show's premiere, pick up one of these YA mystery novels below. From an undercover female spy in 1850s London to boarding school sleuths in the 1930s, these heroes and heroines must navigate the twists and turns of being teens and detectives.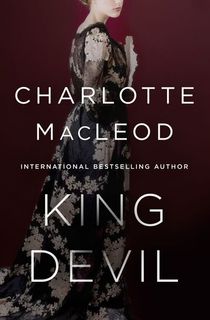 King Devil
Though Lavinia has just graduated from school, there seems to be nothing but marriage in her future—it is 1908, after all. In the meantime, she must endure a summer with her wealthy cousin, Zilpha, in the New England countryside. After getting a job at a cemetery, she finds something that offers her the freedom and excitement she's been lacking: a local missing person's case. Charlotte MacLeod was a master of the cozy mystery, having written over 30 novels, and King Devil's rule-defying teen heroine seems like an older Enola.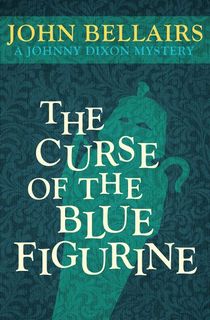 The Curse of the Blue Figurine
Mystery and the supernatural unite in John Bellairs' YA historical series. The young hero, Johnny Dixon, gets his sleuthing start after a family tragedy leaves him in the care of his grandparents. It's there that he meets Professor Childermas—an academic who shares his interest in ghosts, goblins, and ghouls—and is thrust into a murder mystery involving the spirit of an angry priest. While Bellairs' books are set in 1950s America, they're filled with the sort of Gothic intrigue and eccentric characters that any Enola Holmes fan will love.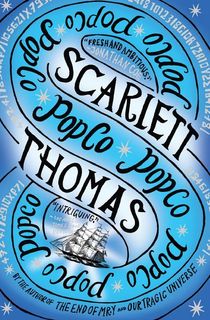 PopCo
Alice Butler makes "sleuthing kits" for PopCo toys, but she isn't particularly happy about the company's code of ethics—or lack thereof. Just as her CEO unveils his latest money-grubbing scheme, Alice stumbles across one mystery after another, including a series of encrypted messages and the manuscripts her cryptanalyst grandfather once sought. Now, she not only has to cope with her corrupt employer, but also call upon her knowledge of ciphers and mathematics to solve her toughest puzzle yet...PopCo is a brainy, tech-flavored mystery for the Enola reader looking to graduate to something contemporary.
Truly Devious
Ellingham Academy has a reputation for educating brilliant creative thinkers—and a history steeped in intrigue. Long ago, the founder and his family inexplicably vanished, leaving just one clue in their wake: a note of riddles signed "Truly, Devious." Stevie Bell is a first-year, and as a passionate murderino, she's determined to find answers to one of America's greatest mysteries. But when the kidnapper returns to Ellingham's hallowed halls, will Stevie be the one to finally crack the case, or will she become the next victim? Truly Devious is a brand new series that features Christie-like twists and, of course, a young sleuth Enola would want on her team.
A Study in Charlotte
A riff on the first Sherlock Holmes mystery, A Study in Scarlet, Cavallaro's novel introduces readers to the descendants of Doyle's famed duo: Jamie Watson and Charlotte Holmes. Despite the friendship between their great-great-great grandfathers, Jamie and Charlotte aren't exactly boarding school chums. But the death of a fellow student—and the accusations lobbied against Jamie—forces the pair to call upon their inherited genius, and find the true culprit as a team. Enola fans will delight in the book's references to the Holmes canon—though its darker, mildly risqé themes make it more appropriate for teens.
A Spy in the House
Enola resisted a formal education, but she'd happily enroll in Miss Scrimshaw's Academy for Girls—a female spy agency disguised as a school. After years of being trained in the art of espionage, Mary Quinn is ready to stretch her legs in the wilds of 19th century London. Her first mission? Posing as a lady's companion, and investigating the whereabouts of a suspected smuggler. But as Mary infiltrates the social circles of the well-to-do, she finds that discerning friend from foe is easier said than done—especially when she encounters a potential rival. Rich with Victorian-era history and featuring a dose of romance, A Spy in the House is the thrilling start to delightful series.
The Girl is Murder
The first in a series of 1940s mysteries, The Girl is Murder sees 15-year-old Iris Anderson dip her toes into the world of crime-solving. With her PI father permanently injured from Pearl Harbor, Iris is more than eager to take up the detecting mantle—especially when his latest case involves a missing schoolmate. Against his wishes, Iris launches her own investigation into the case, all the while trying to find her place in a time of global conflict and fear. Kathryn Miller Haines has managed to create a whodunnit that not only delivers surprises, but also captures the tense atmosphere of the World War II era.
Murder is Bad Manners
Hazel may be an outsider at her English boarding school, but she's found a friend in Daisy—the British Sherlock to her Chinese Watson. As amateur detectives with their own grassroots agency, they're eager for a bit of crime to disrupt the quiet countryside. Their discovery of a teacher's limp body, and its disappearance soon thereafter, finally gives the girls mystery they can sink their teeth into. Both are convinced that a killer is in their midst, but as the only ones aware of the crime, it's up to them to prevent his (or her) next attack...
This post is sponsored by Open Road Media. Thank you for supporting our partners, who make it possible for Murder & Mayhem to continue publishing the thrilling stories you love.
Featured photo: Cover of The Case of the Gypsy Goodbye, by Nancy Springer
KEEP SCROLLING FOR MORE MYSTERIOUS STORIES