When it comes to hard-boiled crime fiction with some urban grit, the name George Pelecanos inevitably comes up. Since publishing his 1992 debut, A Firing Offense—the first novel in the popular D.C. Quartet—he's earned a reputation as the successor to other genre greats, like James Ellroy and Elmore Leonard. And given his involvement with television hits like The Wire and The Deuce, it's safe to say that Pelecanos can tell a compelling, intelligent crime story in any medium.


Look below to see book recommendations for George Pelecanos fans—including his latest novel, The Man Who Came Uptown. From flawed anti-heroes you can't help but love to explorations of crime in Washington, D.C., they'll have you saying, "Just one more chapter…" long after you're supposed to be asleep.
The Man Who Came Uptown
It may be an obvious choice, but that's because it's a great choice. Pelecanos' newest novel follows a bibliophilic anti-hero, Michael Hudson, who is serving time for a con gone wrong. His relationship with the jailhouse librarian, Anna, opens Michael's eyes to a different kind of life—one that's enriched by good literature instead of crime. This new attitude is put to the test when PI-slash-"fixer" Phil Ornazian manages to (unlawfully) secure Michael's freedom and send him back into the wild. But Washington, D.C. is full of dangerous temptations—and even more dangerous crooks like Ornazian—which threaten to lure Michael from the path of the straight and narrow. George Pelecanos keeps the suspense high and readers on their toes, as Michael finds himself torn between the ways of his past and the promising future Anna showed him he could have.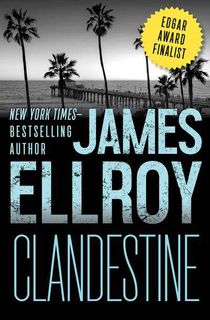 Clandestine
Pelecanos is known for setting his tales in the gritty, criminal underbelly of Washington D.C. Similarly, James Ellroy's work is associated with the dark side of Los Angeles—from police corruption to the notorious murder of Elizabeth Short. Clandestine takes readers back to 1950s Hollywood, where an up-and-coming cop investigates a homicide that wreaks havoc on his life and psyche for years to come. As Ellroy's second novel, it's a showcase of his early, developing talent and features many of the hallmarks found in his major successes.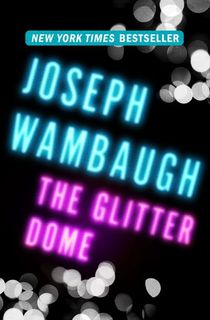 The Glitter Dome
Pelecanos' HBO show The Deuce shows the burgeoning porn industry in 1970s New York City. Wambaugh's The Glitter Dome covers somewhat similar territory, though it places the action on the West Coast. LAPD cop Al Mackey has a booze problem and an impressive lineup of ex-wives, while his partner—Martin Welborn—suffers from marriage woes and PTSD. They make an entertaining, if not slightly inept, pair as they look into the murder of a famous studio boss with an interest in snuff films. Though Wambaugh can be a little zany, his police procedurals are also incredibly nuanced and helped pave the way for the character-driven crime stories that George Pelecanos favors.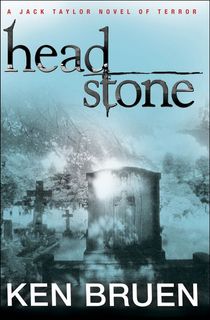 Headstone
Head Stone is a gripping installment in Bruen's Ireland-set Jack Taylor series, whose namesake protagonist has a penchant for whiskey and crime-solving. Though his career as a PI has hardened him to violence and gore, his latest case—tracking down a murderous gang in Galway—terrifies even him. But when it seems that he, too, is a target, Jack realizes that his nightmare has only just begun...Ken Bruen is another must-read master of crime, and his well-meaning but rough-around-the-edges PI is reminiscent of Pelecanos' Nick Stefanos.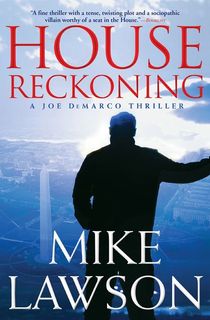 House Reckoning
Like most of Pelecanos' books, House Reckoning revolves around the mayhem and corruption in our nation's capital. Twenty years ago, mobster Gino DeMarco was taken out by a hitman—or so they said. His "fixer" son, Joe, has finally uncovered the real story—that it wasn't the mob, but an NYPD officer, who killed his dad. Now, that very same cop is poised to take over the FBI, and if Joe wants to settle the score, he'll have to do it before the man can hide behind a powerful title. But in getting his revenge, what will Joe lose? Mike Lawson's book is the sort of thriller that Pelecanos fans will devour in a single sitting—and one that Publishers Weekly called, "fast, assured and...refreshingly unsentimental."
Charm City
Laura Lippman was also a writer on The Wire (she's actually married to its creator), and Pelecanos credits her for "[invigorating] the crime fiction arena with smart, innovative, and exciting work." Baltimore-based P.I. Tess Monaghan is her star heroine, and she's at the top of her case-cracking game in this 1997 novel. The city has become rife with murder and unrest, though the wealthy "Wink" Wynkowski believes peace lies in a new a pro basketball team. His idea never quite makes it off the ground, however, thanks to the leaked information about his past and his subsequent suicide. It's up to Tess to find whoever hacked the local newspaper's computers—but the deeper she digs, the more unsettling things become.
The Second Girl
A new name in the genre, David Swinson introduced his talented private eye, Frank Marr, in his 2016 novel, The Second Girl. As with Pelecanos' characters, Frank battles his own vices—namely, a coke-addiction he's kept expertly hidden. But even Frank will find it difficult to maintain his deception once he becomes famous for rescuing a drug gang's teenage captive. Can he solve a related disappearance without exposing his deepest, darkest secret and losing his job? Baltimore has been replaced by Washington, D.C., but The Second Girl has the grit, authenticity, and intelligence of The Wire.
Sadie When She Died
Ed McBain "redrew the territory and the feel and soul of the crime novel" with his 87th Precinct books, which he kicked off with Cop Hater in 1956 (Guardian). They chronicle the lives of a cast of NYPD cops, most notably Steve Carella, as they bust criminals in a fictional district of New York City. Each one is a thrilling police procedural, but also a fascinating study into the characters' emotions and personal lives (a genre rarity at the time). Sadie When She Died, the 1972 installment about a beautiful woman's murder, is often named as the series' crown jewel.
Swag
George Pelecanos has discussed how Elmore Leonard, crime writer extraordinaire, has influenced his own writing. Swag, in particular, has a special place in his heart, as its "[main characters] don't have any remorse. It's so fun to read something like that, something that honest." Car salesman Frank Ryan recognizes a kindred spirit in Ernest Stickley Jr. when he catches him trying to steal from his lot. The pair soon join forces, embarking on various criminal schemes and running into plenty of trouble. Elmore has the unique ability of engendering empathy for "unlikeable" characters like Frank and Ernest—a skill that Pelecanos certainly shares.
Mystic River
As children, detective Sean Devine, con artist Jimmy Marcus, and violent low-life Dave Boyle were inseparable. As adults, they barely speak—too traumatized by a shared trauma of their youth—until they're reunited under horrifying circumstances: Sean is investigating the murder of Jimmy's daughter, whose blood may or may not have been on Dave's shirt the night of the crime…Lehane is yet another author who was involved with The Wire, and Mystic River's focus on urban blue collar lives will remind readers of many Pelecanos novels.
This post is sponsored by Hachette. Thank you for supporting our partners, who make it possible for Murder & Mayhem to continue publishing the thrilling stories you love.
KEEP SCROLLING FOR MORE THRILLING STORIES