The latest adaptation of Agatha Christie's Murder on the Orient Express has finally hit theaters. Actor Kenneth Branagh stars as the iconic French sleuth Hercule Poirot, whose train journey is derailed by the murder of a notorious passenger. As one might expect from an adaptation of the Queen of Crime's works, there are as many red herrings as there are potential suspects, and such close quarters creates a palpable sense of menace. Once violence breaks out on board, there's nowhere to run—forcing predator and prey to sit side by side.
The release has gotten us thinking about our other favorite mysteries—especially those set on trains. From a Patricia Highsmith classic to Poirot's very first investigation, these books are perfect reads for fans of Murder on the Orient Express.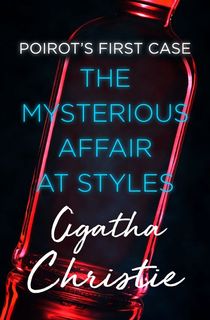 The Mysterious Affair at Styles
Before he sleuthed aboard the Orient Express, Hercule Poirot launched his career with a poison case. With no definitive clues pointing to a killer, Poirot is forced to take to the streets of an English village and question its eclectic residents. But who among them is the culprit? Is it the nurse with easy access to poisons? The unfaithful husband with an axe to grind? Or the stepsons who were robbed of their inheritance? Narrowing this pool of suspects will hone the skills Poirot uses to solve Samuel Ratchett's murder years later.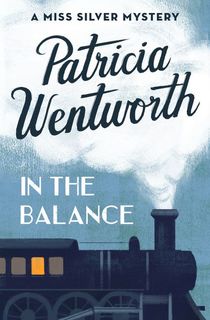 In the Balance
If anyone is Poirot's sleuthing equal, it's Miss Maud Silver. She, too, finds herself in an Express-style whodunit in this Patricia Wentworth classic. While on a London Train, a frightened bride comes to Silver claiming her new groom, Dale Jerningham, wants her dead. She wouldn't be first Mrs. Jerningham to wind up six feet under—his previous wife also met a sudden end, with all evidence pointing to Dale's involvement. Can Miss Silver help the imperiled newlywed and prevent "'til death do us part" from coming much too soon?
Related: 11 Authors Like Agatha Christie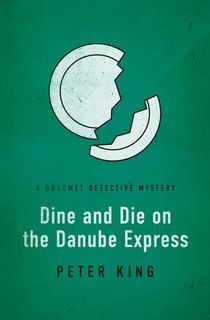 Dine and Die on the Danube Express
Similar to the Orient Express, the Danube was once the finest train on the continent, before automobiles and airplanes ran it out of business. After years of neglect, it's finally up and running again—though now it's a mecca for rich and famous travelers. When an actress vanishes during the Danube's 25th anniversary trip, it's up to London's premiere gourmet detective to sniff out which of his fellow passengers has a taste for murder...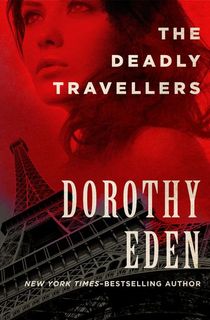 The Deadly Travellers
All things considered, escorting a little girl from Rome to England should've been a cinch for aspiring adventuress Kate Tempest. But her mission gets unexpectedly derailed when her charge, 7-year old Francesca, disappears without a trace. No other train passengers saw Francesca on board, but her favorite doll—which has been suspiciously left behind—indicates a kidnapper, not a runaway. If Kate hopes to find her, she must steam straight ahead and take a detour into a world of danger and deception.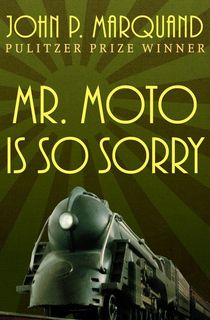 Mr. Moto Is So Sorry
Calvin Gates and Sylvia Dillaway have no idea that they've become key players in Mr. I.A. Moto's latest scheme. As Japan's top agent, he's been entrusted with the delivery of a secret message—hidden within a precious cigarette case—into the correct hands. With the case currently in Sylvia's possession, she and Calvin have become the prime targets of the Japanese, Russian, and Chinese governments who want it for themselves. Now, Mr. Moto must not only protect the case, but the two passengers' lives as well, in a time and place when enemies are around every corner.
Murder on the Ballarat Train
After being chloroformed on a railway trip to Ballarat, Miss Phryne Fisher wakes to find the first-class carriage in utter chaos. The wealthy Mrs. Ann Henderson has been found dead, and it's up to Phryne, now hired by the victim's daughter, to identify the elusive killer. Throw in rumors of witchcraft and a young amnesiac—not to mention Phryne's glitz, glamour, and gumption—and you've got yourself a sexier, lighthearted take on Christie's 1930s mystery. You can catch the television adaptation of Murder on the Ballarat Train in the second episode of Miss Fisher's Murder Mysteries.
Strangers on a Train
Architect Guy Hands and closeted psychopath Charles Bruno both have people they could do without. For Guy, it's his current wife, who stubbornly refuses to finalize their divorce. For Charles, it's his mogul father—a wealthy but cold man whom he's always hated. The pair meet on board a Texas train, and their boozy commiseration eventually moves their minds to murder. The solution to their shared plight? Charles will kill Guy's wife, if Guy kills his father...
An Expert in Murder
Nicola Upson's 1930s heroine, Josephine Tey, makes her sleuthing debut in this historical mystery set in post-war England. It's the closing week of Josephine's politically-charged play, Richard of Bordeaux, and she's traveling to London for the final performances. On the train, she befriends Elspeth Simmons, a young but enthusiastic fan of Josephine's work. But in a twist straight out of a West End production, Elspeth is killed in her railway car—quite possibly for the work she so admired. Feeling responsible, Josephine teams up with Detective Archie Penrose to track down "who-done-it" before the curtain closes on Josephine's reputation forever.
Related: 13 Cozy Mysteries Set During World War II, from Early Bird Books
The Necropolis Railway
The year is 1903, and country boy Jim Stringer wants "in" on the sudden railway boom. He nabs a position on the South East Railway, only to discover that he'll be transporting a peculiar set of passengers—dead passengers, to be precise. Nicknamed the Necropolis Railway, the train ships coffins to burial grounds on the outskirts of London. To make matters worse, Jim's predecessor disappeared on the job, and he believes his hostile coworkers may be at fault. Is it possible that he's unwittingly booked a ticket to his own grave?
Featured still from "Murder on the Orient Express" via Twentieth Century Fox