When it comes to espionage fiction, John le Carré is in a class all his own. The critically acclaimed spymaster has published over 20 novels—including Little Drummer Girl, The Spy Who Came in from the Cold, and the three George Smiley novels that make up the Karla Trilogy.
But what's a good tinker, tailor, soldier, spy to do when George Smiley is no longer around? Never fear. These thrilling books will have you glancing over your shoulder long after you complete the last chapter.
A Coffin for Dimitros
Mystery writer Charles Latimer is visiting Istanbul when he learns of Dimitrios, a notorious criminal whose body rests at the city morgue. Intrigued by the dead man's life story, Latimer starts poking around. But some stones are best left unturned. Soon the author is ensnared in a real-life web of drugs, espionage, and assassination that stretches across Eastern Europe.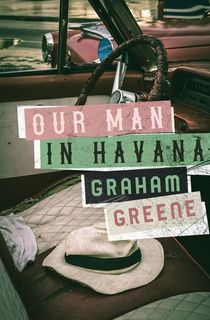 Our Man in Havana
Lowly vacuum salesman James Wormold is struggling to make ends meet. When an English agent offers Wormold the opportunity to work for the Secret Agency Service, he leaps at the chance. There's just one problem: Wormold has very little intel to share. So the salesman makes it up, fabricating reports and submitting phony diagrams of secret military bases based on vacuum cleaner parts. But what happens when Wormold's claims start springing to life?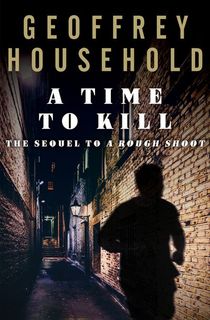 A Time to Kill
Devoted father and part-time spy Roger Taine is recruited by the Foreign Office to investigate one peculiar case: East German Communists intend to infect British livestock with a deadly disease. The plot sounds ludicrous, but it soon becomes all-too-real; Taine is drawn into a secret war between rival Red factions, and the crossfire threatens to destroy everything he holds dear.
Berlin Game
Former British agent Bernard Samson believes his days in the field are behind him. But when England's most valuable informant in East Germany begs to escape Berlin before his identity is revealed, there's just one man who can be trusted to help. Now Samson must return to his former life if he wishes to complete the mission.
Alongside le Carre and Ian Fleming, Len Deighton is one of England's most formidable spy novelists of the Cold War era. Berlin Game is the first in the author's Game/Set/Match trilogy.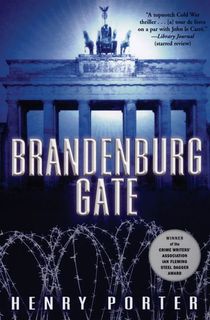 Brandenburg Gate
In the days before the fall of the Berlin wall, a former Stasi agent is sent to Trieste to get information that may save East Germany from collapse. But as he continues on his mission, Dr. Rudi Rosenharte must consult his own conscience as much as the information he is receiving.
His Own Man
Young Marcílio Andrade Xavier—Max to his colleagues—is an ambitious diplomat in Brazil's Foreign Ministry. When a military coup topples Brazil's government in 1964, Max abandons his principles and becomes an informant for the new regime. Ribeiro's tale is set against the backdrop of the dirty wars of South America, yet its portrait of government officials in the pursuit of absolute power is as chilling now as it ever was.
The Company: A Novel of the CIA
Littell served as Newsweek's foreign correspondent throughout the Cold War years. Here, he transforms his vast knowledge of Cold War politics into a blockbuster epic of the CIA. Spanning post-war Berlin to the Bay of Pigs and the collapse of the Soviet Union, Littell expertly melds history with fiction, comic absurdity with chilling reality, to produce a thrilling saga of America's intelligence community—and all the intelligence officers trapped within its walls.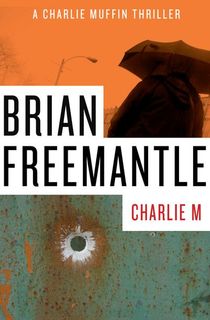 Charlie M
Charlie Muffin once served as a foot soldier of British intelligence at the height of the Cold War. Twenty-five years later, the rules of engagement have changed; fresh-faced agents are looking to elbow Muffin out of service. But Charlie refuses to back down from a fight—even if the threat comes from within.
Night Soldiers
Furst is a master of the historical spy novel, and is viewed by many as America's foremost spy novelist. The author's captivating Night Soldiers cycle launched in 1988, and currently includes fourteen novels. In the book that started it all, a young Bulgarian man joins forces with Soviet intelligence agents as the horrors of World War II rage across Europe.
The Day of the Jackal
The Jackal is the world's deadliest assassin—a professional killer so skilled and secretive that his identity remains a mystery even to those who employ him. Now The Jackal has been tasked with killing French leader Charles de Gaulle. Can the assassin be stopped before he pulls the trigger? Forsyth's thrilling work garnered rave reviews when it was released in 1971, with the New York Times boldly declaring it made The Spy Who Came In from the Cold look like a Hardy Boys mystery.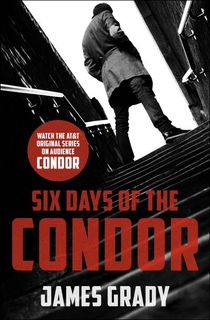 Six Days of the Condor
CIA employee Ronald Malcolm steps out to lunch moments before gunmen burst into his office and massacre his colleagues. Clearly, Malcolm's team uncovered something they were not meant to find ... and Malcolm knows he's next on the list.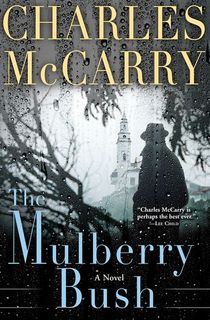 The Mulberry Bush
One of the best espionage writers writing today, Charles McCarry ventures to Argentina in The Mulberry Bush. An American and an Argentinian, each with their own agenda, meet in Buenos Aires and fall in love. Soon, their histories become entwined, and they find themselves enshrined in a mystery that threatens to swallow them, their countries, and their lives whole.
Red Sparrow
If ever there was a master of the 21st-century espionage novel, Jason Matthews is it. The former CIA operative crafts intricate works of cutting-edge spy fiction, each packed with the kind of detail that only an insider would possess. Red Sparrow, the first in a trilogy, pits two intelligence officers against each other in a high-stakes game of cat and mouse: Nate Nash, an ambitious CIA officer, and Dominika Erogova, a Russian ballerina turned spy.
This post is sponsored by Open Road Media. Thank you for supporting our partners, who make it possible for Murder & Mayhem to continue publishing the mystery and thriller stories you love.
Featured photo via StudioCanal Collection