We all love a good tale of suspense, especially when it comes with a side of romance. But sometimes, it can be hard to enjoy these books if it conflicts with your Christian faith. This is why we've gathered a list of righteous titles, so you can read and honor your beliefs at the same time.
From hunting serial killers with your high school sweetheart to uncovering conspiracy theories with your ex-husband, this list has something for everyone. And don't worry, even if you aren't a Christian, you'll still enjoy these thrilling romantic adventures.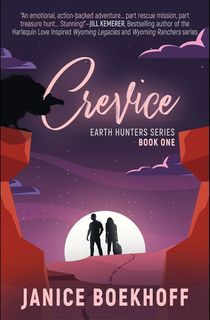 Crevice
Elery Hearst has recently taken over running her family's gold mine. She's desperate to get things back in order...but then one of her men dies, and she's to blame. While fighting with guilt, her brother goes missing. The only one who can help her find him is the brother of the man that died in the mine. With everything up in the air, Elery must put her life on the line and battle with her faith to save her brother.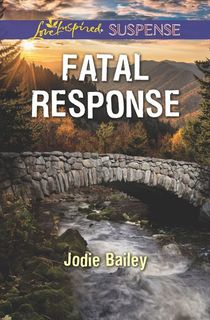 Fatal Response
Jason Barnes is struggling to get over the heartbreak of his ex-wife Erin leaving him when a mysterious killer starts threatening the families of soldiers in his squad. Even though he's tried to put the past behind him with Erin, he'll do anything to keep her safe. But Jason is determined to do so without falling back in love with her. He puts his trust in God to keep them safe from the killer and guide their complicated relationship.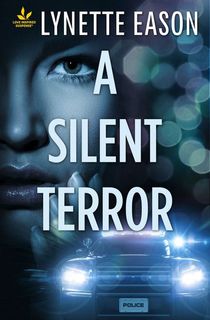 A Silent Terror
A deaf teacher named Marianna contacts Detective Ethan O'Hara after her roommate is murdered. While searching for possible motives, he finds that the killer was really after Marianna. Tensions rise as he fights to protect her and find the killer. The more time they spend together, the more Ethan falls for her beauty and fierce commitment to her faith. But the murderer may destroy their budding romance....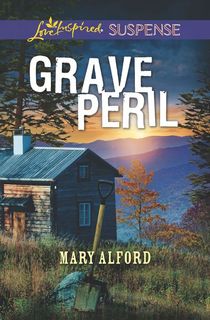 Grave Peril
Jamie Hendricks always believed her father was innocent, even after he was sent to jail for murdering his best friend. His death while imprisoned lit a fire in Jamie to vindicate him. She turns to CIA agent Gavin Dalton, her ex-boyfriend, who thinks Jamie's father killed his dad. As they uncover a mass conspiracy, they'll have to trust their faith in each other and God to survive.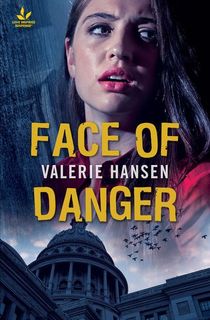 Face of Danger
Forensic artist Paige Bryant is called in to help Texas Ranger Cade Jarvis identify a victim. Her help could result in a step forward in the ongoing hunt for a serial killer that's been taking out the townspeople. As Paige begins work, all the attention is on her. After a series of attacks, Paige and Cade will have to grow close and trust in their faith to unmask the killer.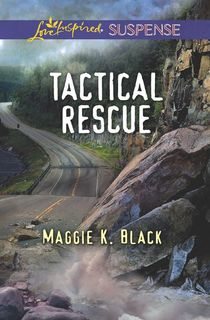 Tactical Rescue
Rebecca Miles is trapped in the wild in Canada, being hunted by gangs, her traitor stepbrother, and the government, who believe her treasonous. She never thought she'd speak to her high school sweetheart again, but desperate times call for desperate measures. Zack Keats is a Special Forces soldier, and she knows he'll keep her safe. But with targets on both their backs, they'll have to trust each other and their faith to stay strong.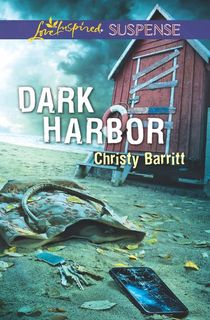 Dark Harbor
Someone is out to stop reporter Madelyn Sawyer from investigating Waterman's Reach new police chief Zach Davis. He's accused of being a murderer and a drug trafficker, and Madelyn is determined to find out the truth. When she faces a series of attacks, and Zach is the one to save her, Madelyn doesn't know what to believe. The killer is out there somewhere and Madelyn trusts that God will lead her to the truth.
Counter Attack
The first book in the Pearl River series, Counter Attack, follows the new chief deputy of Russell County, Tennessee, Alexis Stone. As soon as she's been sworn in, Alexis is pulled back to her hometown of Pearl Springs by a serial killer known as the Queen's Gambit Killer. In the small town of Pearl Springs, Nathan Landry is the chief of police...and Alex's high school sweetheart. As the killer closes in and tensions run high, Alex and Nathan must join forces and keep their faith to find the killer and protect their hometown.
Featured Image: Sixteen Miles Out/ Unsplash