Between hard-boiled detective stories and novels of romantic suspense, there's something for every reader in the world of crime fiction. And if you're looking for something a little lighter—and just a bit quirkier—there's nothing better than cozy mysteries. Introduced in the late 20th century and an homage to the Golden Age of Detective Fiction, the sub-genre approaches explicit content with a sense of humor—but without skimping on surprises. Instead of a gruff detective in the big city, you've got an amateur sleuth—a bookstore owner, a witch, or a talking dog, for example—solving crime in a small town of eccentric characters.
Want to try one on for size? Pick up any of the following novels! They're fun; they're breezy—and as their name implies, they're great to cozy up with.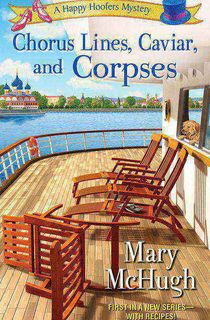 Chorus Lines, Caviar, and Corpses
Middle-age hasn't kept best friends Tina, Janice, Pat, Mary Louise, and Gini from dancing through life—or to internet superstardom. When a video of one of their Happy Hoofers routines goes viral, the fabulous quintet receives an invite to a gorgeous Russian river cruise. But somewhere between Moscow and their St. Petersburg destination, an outburst of murder and mayhem renders their high-kicks and tapping toes utterly useless. To catch the elusive criminal and protect the other passengers, the ladies will have to go from dance performers to hard-boiled investigators, and hope they won't break a leg—or a neck—in the process.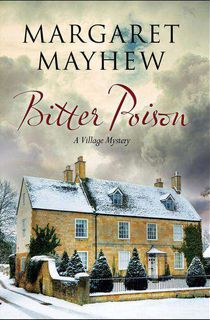 Bitter Poison
In the quaint town of Frog End, the locals are gearing up for their production of Hans Christian Andersen's The Snow Queen. Thanks to the relentless persistence of Marjorie Cuthbertson, everyone has a role—even outsider Joan Dryden and the reclusive Colonel. But though Joan's good looks and cosmopolitan je ne sais quois nab her the titular role, it seems her destiny lies in the grave, not the stage. After taking a bite out a nut-laced mince pie on opening night, the ex-model drops dead before her husband can even fetch her EpiPen. It's known that the Drydens didn't jibe well with the villagers, but surely no one killed Joan on purpose...right? Only the Colonel can uncover the truth...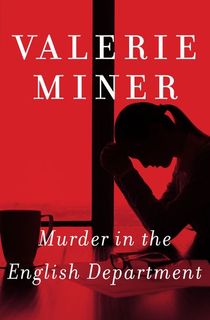 Murder in the English Department
After missing out on the position of her dreams, classical violinist Gethsemane Brown decides to cut her losses, carpe diem, and move to Ireland. There, she reluctantly takes a job as a conductor for an orchestra of rowdy schoolboys—and a cottage that's haunted by a disgraced composer. In life, Eamon McCarthy allegedly murdered his wife before taking his own. In death, he wants nothing more than to prove his innocence, find the true killer, and set the record straight. Determined to help her new spectral friend, Gethsemane begins snooping into the history of Mr. and Mrs. McCarthy's demises, all the while trying to wrangle her unruly teenage students. Thankfully, a cynical inspector may be able to lend her a helping hand—if she can just convince him to change his tune and reopen the 25-year-old cold case.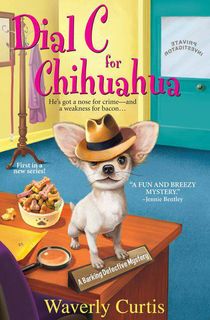 Dial C for Chihuahua
Pepe the Chihuahua has truly seen it all: After performing in the Mexican circus, he became a rising starlet's cutest accessory. He's even learned how to speak multiple languages! But perhaps the greatest moment in Pepe's life was when Geri Sullivan—an unemployed divorcée who can actually hear him talk—adopted him from a rescue shelter. When she lands a sketchy gig as an investigator, Pepe is more than happy to accompany her to the crime scene where they get their first up-close look at a dead body. As Geri tries (and frequently struggles) to solve the case, Pepe will routinely prove himself to be a detective's best friend.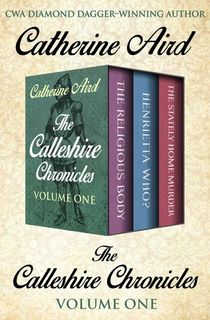 The Calleshire Chronicles Volume One
The author of countless cozies and police procedurals, Catherine Aird won the coveted Diamond Dagger for her contributions to the crime fiction genre in 2015. The Calleshire Chronicles is her most famous work, as it stars the much-loved Detective Inspector C.D. Sloan and his not-so-perceptive sidekick, William Crosby. Beginning with The Religious Body, the duo takes on all the nefarious happenings of a fictional county in England—from the murder of a nun to shocking family secrets to a tourist attraction-turned-crime scene.
Murder is Binding
With its countless bookshops and quintessential New England charm, the town of Stoneham is every bibliophile's dream. But for newcomer and mystery bookstore proprietor Tricia Miles, the competition is starting to get a little too cutthroat: Someone has taken a carving knife to her next-door neighbor, cookbook store owner Doris Gleason—and run off with a rare book in his/her possession. Now that the police have turned their eyes on Tricia, she must embody one of her favorite fictional sleuths before she becomes the villain in this real-life whodunnit...
Secondhand Spirits
Juliet Blackwell's witchy heroine, Lily Ivory, is basically Samantha Stephens for the 21st century: Years of moving from place to place has left Lily with a desire to set down roots, live normally, and run her own vintage clothing store. After finding the perfect spot in San Francisco, she does exactly that—buys a home, conceals her spell-casting powers, and opens Aunt Cora's Closet. But even in sunny California, it seems Lily cannot escape the craziness of the paranormal world: A notorious demon is terrorizing the local children, while the attentions of two love interests—one of whom is a warlock—threaten to blow her cover. Now, Lily must find a way to conceal her identity, save the kids of San Francisco, and keep her clothing store afloat. Who knew "normalcy" could be such a son of a witch?
Cocaine Blues
Australian native and 1920s flapper Phryne Fisher has grown tired of the pomp and circumstance of London high society. But after a friend watches her successfully track down a thief at a party, she's suddenly homeward bound and starting a new chapter in her life—as a detective. Now saddled with cases ranging from busting cocaine rings to solving fatal poisonings, Phryne has plenty of things to keep her busy. Except in true Phryne fashion, she still makes time to dress to the nines, pop a little bubbly, and enjoy a romantic affair with a Russian dancer. A sleuth who's as intelligent as she is fashionable, Kerry Greenwood's heroine is the star of 19 other beloved novels and the Miss Fisher's Murder Mysteries television show.
Quiche of Death
Agatha Raisin decides to swap the bustle of the London business world for retirement life in the village of Carsely. Agatha may be a PR veteran, but she soon realizes that she lacks the requisite "people skills" to bond with her neighbors. In an effort to make new friends, she enters a local baking competition—except, as with small talk, baking is not one of her areas of expertise. Not one to be discouraged, she simply submits a store-bought quiche, hoping she'll not only snag a few pals but also win the top honor. But while the judge may be none-the-wiser to her deception, he's certainly a whole lot deader after eating it...
This post is sponsored by Open Road Media. Thank you for supporting our partners, who make it possible for Murder & Mayhem to continue publishing the mystery stories you love.