The first official trailer for the upcoming adaptation of Agatha Christie's Death on the Nile just dropped, and it promises a sizzling and spectacular good time.
Related: 11 Miss Marple-Approved Gifts for Agatha Christie Superfans
A Hercule Poirot mystery, Death on the Nile follows the 2017 adaptation of Murder on the Orient Express. Kenneth Branagh reprises his role in the upcoming release as the famed Belgian sleuth, and also returns to the director's chair to helm the film. The mind-boggling ensemble cast includes (deep breath) Gal Gadot (Wonder Woman), Letitia Wright (Black Panther), Armie Hammer (Call Me by Your Name), Annette Benning, Ali Fazal, Sophie Okonedo, Tom Bateman, Emma Mackey, Dawn French, Rose Leslie, Jennifer Saunders, and Russell Brand.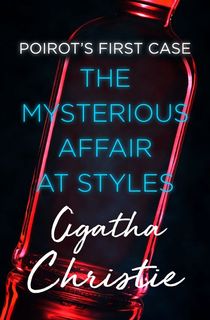 The Mysterious Affair at Styles
Discover where it all began with Hercule Poirot's first case.
Agatha Christie's whodunits have received a staggering number of adaptations over the years. Yet Branagh's new Hercule Poirot movies, with their mix of modern-day panache and classic detective intrigue, have breathed new life into Christie's narrative universe.
Death on the Nile invites you Egypt where a conniving cast of potential culprits are all stuck together on a luxurious boat traveling down the River Nile—a boat upon which, as Poirot informs us, a murder has just occurred.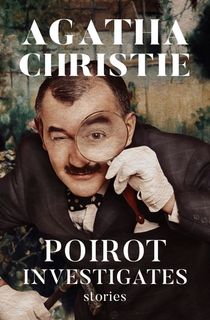 Poirot Investigates
Poirot and Captain Hastings solve perplexing cases of murder and deceit in this short mystery collection.
Poirot was on holiday. Now, however, he's determined to get to the bottom of the mystery and figure out exactly what kind of jealousy could lead someone to kill. As Poirot informs us, he'll investigate every nook and cranny to reveal the killer.
Related: 7 Thrilling Agatha Christie Adaptations That Hit the Mark
Dark, sexy, and unsettling, Death on the Nile is clearly going to be a glamorous affair, with a high attention to historical detail and a flair for the decadent. Watch the trailer below and start unraveling the mystery for yourself. And if you're a die-hard Agatha Christie fan who already knows how Death on the Nile ends, well, you have a secret to keep yourself.
Death on the Nile is currently set to hit theaters (remember those?) on October 23, 2020. Watch the trailer now, and stay tuned for updates.
Featured still from 'Death on the Nile' via 20th Century Studios