Historical fiction and mystery are two of our favorite genres. And when you mash the two together, you've got a recipe for a transportive, suspenseful adventure we simply can't resist.
That's why we've put together this list of whodunits set in a various decades of the past—starting with the 1870s! The following historical mystery books feature a wide variety of compelling sleuths (Victorian madams and 1940s secretaries, to name two) and riveting mysteries that will take you on a journey through time and crime.
India Black
Here's an amateur sleuth you don't see every day: India Black runs the Lotus House, a brothel frequented by London's wealthiest gentleman. And when one of her patrons dies in the throes of passion, this master problem-solver and police-evader finds herself in a position more compromising than most: The deceased was carrying important documents at the time of his death—and someone has stolen them off his person. With her livelihood on the line, India must do everything she can to retrieve the papers, prove her innocence, and prevent the incident from blackening the Lotus' name. Even if that means teaming up with a blackmailing British spy...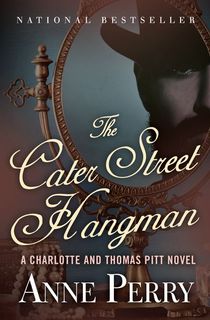 The Cater Street Hangman
A killer is stalking the posh neighborhoods of Victorian London, and he's found his third victim in the Ellison's mild-mannered maid. Though the majority of the household is left fetching their smelling salts, cool-as-a-cucumber Charlotte just wants a hand in the investigation. Though Inspector Thomas Pitt initially resists, he soon realizes that Charlotte's street smarts—particularly her knack for eliciting parlor and back stairway confessions—make her an invaluable ally for the case. So begins a crime-solving, "til death do us a part" union that continues throughout a 32-book series.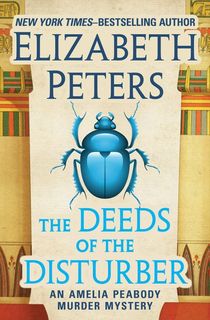 The Deeds of the Disturber
There's no rest for the wicked, which means there's also no rest for sleuthing Egyptologist Amelia Peabody. Her plans for a restorative English vacation are interrupted by a perplexing mystery at the British Museum. According to reports, murder has struck the premises and, with no obvious culprit, blame has been placed on an ancient mummy curse. Rational and feminist as ever, Amelia ignores her husband's insistence that she sit this one out, and strives to prove a more human killer is at fault...With wonderfully developed family dynamics and plenty of intrigue, The Deeds of the Disturber is "one of [Peters'] best" (Publishers Weekly).
City of Light
It's the turn of the century, and Louisa Barrett is newly-arrived in Buffalo, New York. Aside from working as a headmistress, Louisa devotes her time to the motherless Grace Sinclair, whose father—Tom Sinclair—is a high-ranking executive at the local hydroelectric plant. But when Louisa overhears an argument between Tom and one of the plant's engineers—and when that same engineer winds up dead—she wonders if Tom is truly the upstanding citizen he appears to be. Torn between a sense of justice and a need to protect Grace, Louisa is thrust into the center of city-wide mystery that threatens to expose the secrets of her own dark past...Lauren Belfer's New York Times bestseller is never short on surprises, and history buffs will appreciate its exploration of the burgeoning electric industry.
A Duty to the Dead
War nurse Bess Crawford is on temporary leave, but that doesn't mean she isn't bound by other duties. Prior to the shipwreck that maimed her, Bess agreed to deliver a patient's dying words to his family—and she'll be damned if she doesn't make good on her promise. Strangely, the message doesn't get the reception Bess expected...In fact, the Grahams exhibit such an unnerving indifference, Bess feels compelled to stick her nose into their history. Fans of Jacqueline Winspear's Maisie Dobbs will love Todds' plucky, can-do sleuth who recently starred in her eleventh mystery, A Casualty of War.
The Crocodile's Last Embrace
Library Journal called Jade del Cameron, "one of the most appealing heroines to appear in the pages of a mystery." And it's no wonder. Not only is Jade a globetrotting explorer and motorcyclist—she's also, of all things, the owner of a pet cheetah named Biscuit. She certainly has her work cut out for her in The Crocodile's Last Embrace, as she contends with letters from a dead lover, an arch-nemesis on the warpath, and an increasingly dangerous gold mine scheme. Luckily, this female Indiana Jones has the chops (and the cheetah?) to outsmart all the baddies in 1920s Kenya.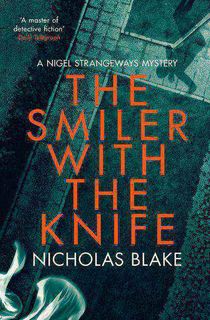 The Smiler with the Knife
Detective Nigel Strangeway and his wife, Georgia, are taking a break from the world of murder and mayhem. Well, they're trying to, at least. Their neighbor seems to keep some unsavory company, and when they report his behavior, Georgia is recruited for an undercover mission. Apparently, an underground network is sowing the seeds of fascism throughout 1930s England—and now it's up to Georgia to derail their plans before the British government collapses.
Mr. Churchill's Secretary
A mathematical genius and aspiring cryptologist, Maggie Hope should be breaking codes alongside the best of them. Instead, she's stuck with menial work at No. 10 Downing Street, having replaced one of Winston Churchill's recently-murdered secretaries. Naturally, Maggie can't resist prying into her predecessor's mysterious demise, which jumpstarts an adventure in which Maggie can prove her puzzle-solving mettle.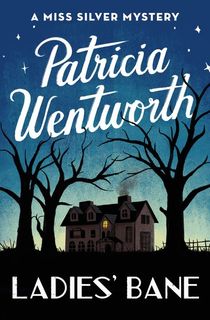 Ladies' Bane
Since moving to a secluded estate with her husband, Allegra Trent seems to have vanished off the face of the Earth. But after months of worrying silence, Allegra's sister, Ione, receives an urgent invitation. Once at Ladies' Bane, however, Ione's worst nightmares are quickly confirmed: Allegra is behaving strangely, the home is cursed, and somebody has wound up dead. Enter Miss Maud Silver, the resourceful governess-turned-sleuth who knows murder like the back of her hand...
Call for the Dead
George Smiley thought his interview with Samuel Fennan went right as rain. Fennan was cleared of any Communist associations, Smiley closed the man's file, and the pair parted on amicable terms. But while Smiley went about his usual routine, Fennan's day ended with a bullet through his head. Smiley's fellow British intelligence officers dismiss the death as a suicide, but Smiley is certain that there's more to the story...Call for the Dead was the world's first taste of John le Carré's inimitable brand of espionage fiction, and introduces one of the most iconic spies of the genre.
This story first appeared on Early Bird Books.
This post is sponsored by Open Road Media. Thank you for supporting our partners, who make it possible for Murder & Mayhem to continue publishing the mystery stories you love.
Featured image: Cover of "A Casualty of War," by Charles Todd
KEEP SCROLLING FOR MORE MYSTERY STORIES