With gift giving season approaching, the question of what to get your mystery-loving friends and family becomes more pressing. No need to be daunted by this case though. Whether your loved one is a die-hard Sherlock Holmes fan, or worships at the altar of Agatha Christie, we've left a trail of clues that are sure to lead you to the perfect present.
Whether it be a collectible Sherlock figurine, a box set of the best mystery books, or a cute mug to hold on to in between page turns, you're sure to find something for everyone. We've even thrown in some fun murder mystery card games to entertain friends, family and suspects alike for hours and hours on end.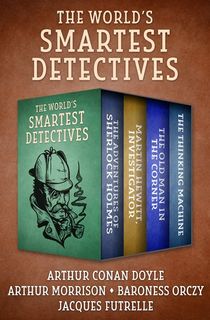 The World's Smartest Detectives
You'll light up any mystery lover's face with this treasure trove of case files. Walk with Sherlock Holmes through some of his most perilous whodunits. Investigate a suicide and robbery with master of disguise, Martine Hewitt. Unravel some of the most confounding cases ever faced by Professor S. F. X. Van Dusen. Whether it's the perfect murder, corporate espionage, or solving the puzzle of an inescapable cell, any mystery lover is sure to be engrossed in these tales for hours on end.
Get those gears turning with this set of 64 Mystery, Mind and Logic puzzle cards. Ideal for parties and evenings in, the players decide how long everyone has to read the case, examine the clues and solve the mystery. Though each puzzle takes about 30 seconds, these cards contain hours of challenging fun.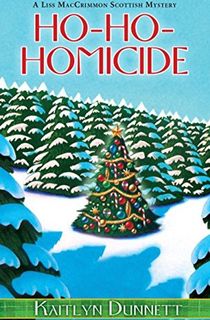 Ho-Ho-Homicide
When Liss and her husband are invited on a romantic getaway to a rustic Christmas tree farm, the last thing she expected was to become the center of the townfolk's suspicion. Whose body was found in a shipment of Scotch pine? Why did the owner vanish into thin air? And why are the trees growing so close together? Liss' investigation into the town's facade uncovers a secret even more scandalous than murder, and now the killer that's been lurking among the pines is out to silence her for good.
This adorable Sherlock figurine might be tiny, but he's still got his eye on you. Funko Pops are great collector's items and this one's sure to be right at home with fans of the TV show Sherlock. Just look at his cute little violin.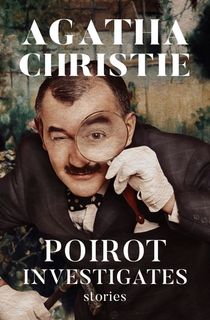 Poirot Investigates
Poirot Investigates is the first short story collection to feature Christie's most beloved sleuth, Hercule Poirot. Join the famous detective as he takes on the case of a Hollywood film star and her highly coveted diamond, the suspicious suicide of a man who's worth more dead than alive, the curse of a pharaoh's tomb, the abduction of a Prime Minister, and much more.
Wind down after a long day of sleuthing with a cozy cup of hot tea. And should you decide to pour in any additions to said tea, who's to judge?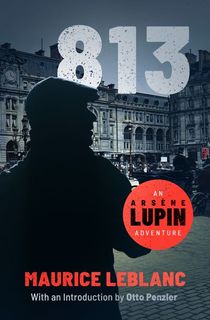 813
Master jewel thief Arsène Lupin has been framed for the murder of millionaire diamond collector Rudolf Kesselbach. He admits, it looks bad. His calling card was found on the corpse, and a shadowy intruder gave the name Arsène Lupin before vanishing into the night.
With the police hot on his trail, the real Lupin must now figure out who would want to frame him, or face the gallows for a crime he didn't commit.
2021 Unexplained Mysteries Boxed Calendar 
Experience 365 Days of inexplicable events, strange disappearances, and baffling phenomena in this day-by-day record of fascinating unsolved mysteries. Perfect for true crime lovers and trivia fans alike, this calendar of events is the ideal gift for mystery fans who already have everything else.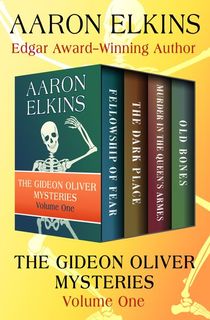 The Gideon Oliver Mysteries Volume One
Want something a little more original? Sherlock Holmes fans will find new excitement in the Gideon Oliver mysteries. Forensic Anthropologist, Professor Gideon Oliver, aka the Skeleton Detective faces down a serial killer, a secretive family and even Bigfoot in the first four of his nail-biting cases. His down to earth and incredibly charming nature makes for an enjoyable read, and the deadly stakes will keep readers at the edge of their seats. Put a smile on any mystery lover's face with the gift of Fellowship of Fear, The Dark Place, Murder in the Queen's Armes and Old Bones all in one place.
Murder on the Orient Express Tote Bag 
Spruce up any outfit with this Agatha Christie inspired tote bag. It's even got a handy little zip pocket on the inside to hold all your clues.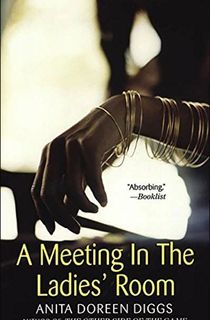 A Meeting In The Ladies' Room
Jacqueline Blue is one of the only African American women in the overwhelmingly white industry of Manhattan publishing. For the most part, she's managed to keep her head down and has become quite respected in her field. Until now, her only problem has been her unrequited love for Victor Bell, a ruggedly handsome member of her professional group.
Her life is thrown into tumult when her boss is discovered murdered and Jackie's the prime suspect. She was the last to see Annabelle alive. Her fingerprints are all over the crime scene. And, she's sworn to secrecy over why she was at her boss' home in the first place. Just as sh*t is hitting the fan, Victor asks her out to dinner. Jackie must look to the healing quality of love to bail herself out of hot water in this heart-stopping story propelled by the pain, remorse and struggles of real people.
Encourage your mystery-loving friends and family to express their passions with these cute pin-on buttons. They add a nice touch of personal style to jackets, backpacks, hats, banners and everything in between.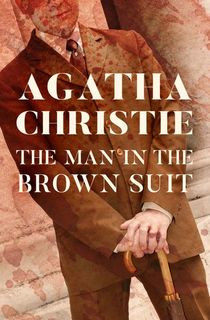 The Man in the Brown Suit
The master of mystery spins another tale of danger and deception when a young woman witnesses a mysterious suicide. A slip of paper dropped by the man soon leads her onto a ship bound for South Africa in the company of killers and thieves, as she attempts to unravel a scheme of murder, betrayal, and stolen diamonds.
Talking Tables Reusable Murder Mystery Game Kit 
There's been a murder at the theatre, but whodunit?
This kit allows you to host your own murder mystery game night, right from your living room. Encourage friends and family to practice their sleuthing skills with three alternate game endings.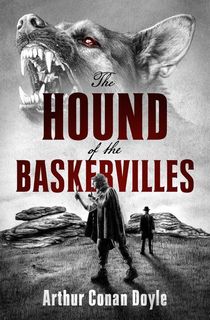 The Hound of the Baskervilles
An irresistible blend of Gothic horror. An intricately plotted mystery. Sherlock Holmes' most famous case has it all.
People are dying in violent, mysterious tragedies, and a gigantic hound's paw print are all our sleuthing duo have to go on. Holmes and Watson will be pushed to the very edge of reason as they seek to discover just who, or what, wants to see the Baskervilles destroyed.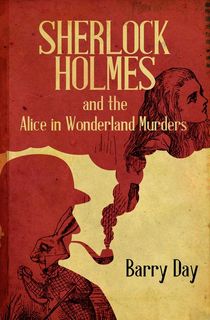 Sherlock Holmes and the Alice in Wonderland Murders
A few years after his near-death experience at the hands of Moriarty, the great detective is restless. He drags Watson all the way to Scotland under the pretence of a not-so-peaceful fishing trip. Turns out, Sherlock had been investigating a baffling series of crimes, but had stumbled upon something even more sinister. The tabloid paper The Clarion seems to always be one step ahead of Holmes' investigation. Could it be that The Clarion's owner has been creating his own news stories?
This post is sponsored by Open Road Media. Thank you for supporting our partners, who make it possible for Murder & Mayhem to continue publishing the mystery stories you love.
Featured photo: Annie Spratt / Unsplash