She might look like a sweet, silver-haired lady, curled up under a blanket at home next to her trusty pooch. But acclaimed author Jane Langton knows how to create a murder scene in ways that could make you queasy.
She starts with a drawing, and from there, the details just fall into place. Her mystery series features Homer Kelly, a Harvard University philosophy professor, who is pulled from the ivory tower to solve murders, kidnappings, and other gritty crimes.
Born in Boston, Langton completed degrees in astronomy and art history before she began to write and illustrate novels. She continues to live and work in Massachusetts, and has been honored with the Bouchercon Lifetime Achievement Award.
Watch Langton's whimsical illustrations come to life in this video filmed in her rural home. Then download her books from Amazon, Barnes & Noble, and iTunes.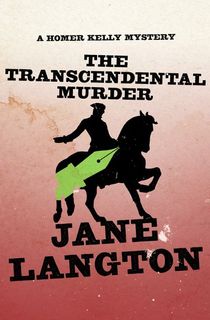 The Transcendental Murder
Dive into Langton's work with the first installment of her Homer Kelly series. When Concord, Massachusett's annual Paul Revere reenactment ends in murder, only Homer Kelly can be trusted to discover the truth beyond the crime. Could a historical debate really be the cause of a murder? It certainly seems so...
Featured photo: Peter Cade / Getty Images