Drama, intrigue, and a whole lot of corruption. As a society, legal thrillers in the form of books, television shows, and movies fascinate us. From stories of those closest to someone turning out to be the enemy to vengeful predators who will stop at nothing to get their own form of justice, there are plenty of thrills and chills to be had. If you're ready for action-packed, edge-of-your-seat suspense, dive into one of these eight legal thrillers. They're sure to floor you.
The Witness Series: Books 1-4
Attorney Josie Bates might just change the course of her personal and professional life forever when she agrees to defend Hannah Sheraton—a 16-year-old, emotionally abused girl who is charged with the murder of a prominent judge. The first four books of the seven book series take readers on a suspenseful journey that will leave them questioning everything, especially the justice system.
The Judge Norcross Series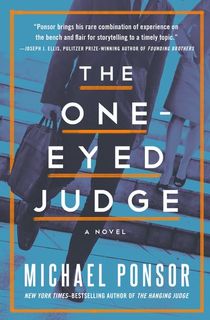 The One-Eyed Judge
The second book in the Judge Norcross series follows the titular judge as he presides over the case of Professor Cranmer—a literature professor who is charged with child pornography. To make matters worse, Norcross' girlfriend Claire Lindemann teaches in the same department as Cranmer and is convinced of his innocence. And when tragedy strikes Norcross' family, and he's left in charge of his two young nieces, he'll have to fight to protect them from a sinister predator who's preparing to strike.
The Butch Karp and Marlene Ciampi Series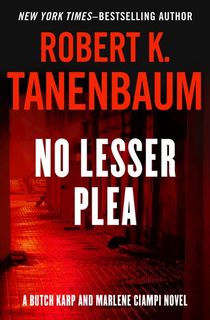 No Lesser Plea
The first book in the 29-book Butch Karp and Marlene Ciampi thriller series introduces us to district attorneys. Manhattan Assistant District Attorney Roger "Butch" Karp knows just how problematic the justice system can be, but he still believes in it. And when a brutal murderer tries to get off by claiming he's incompetent to stand trial, Butch will have to team up with another ADA, Marlene Ciampi, to put the killer away. As the title warns, these two will accept no lesser plea than guilty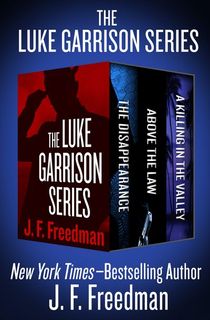 The Luke Garrison Series
Featuring the three books in J.F. Freedman's series, including The Disappearance, Above the Law, and A Killing in the Valley, these legal thrillers are sure to hook you. Once upon a time, Luke Garrison was a successful DA. But that was before he mistakenly sentenced an innocent man to death. Now on the other side of the aisle, he'll defend the innocent and get justice for victims…all while doing some suspenseful investigating of his own.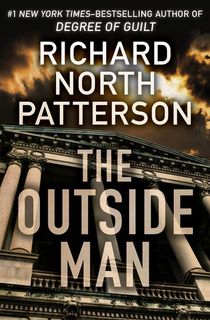 The Outside Man
Attorney Adam Shaw has never felt at home in Birmingham, Alabama. Though this lawyer is adjusting to his wife's hometown, as well as his father-in-law's firm, his life is turned upside down when his best friend Henry Cantwell's wife is murdered. Henry disappears, raising suspicions, but Adam is convinced of his innocence and will do anything to bring the real killer to justice.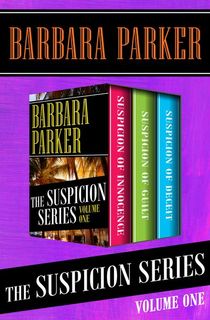 The Suspicion Series Volume One
The first volume of the Suspicion series follows attorney Gail Connor, who is rising fast at her firm in Miami, and fellow lawyer Anthony Quintana, who strives to deliver justice for all his clients. In the first book, Suspicion of Innocence, Gail's sister is found murdered and she's the prime suspect. Together with Anthony, she'll have to fight for her life as she learns what the legal system looks like to those on the other side of it.
The Whistler
Lacy Stoltz works as an investigator for the Florida Board on Judicial Conduct. After nine years of being tasked with addressing judicial misconduct, she knows that most cases are not ones of corruption. That is, until a doozy comes to her in the form of a corrupt judge who has stolen more money than all judges in U.S. history. The stakes are high and she'll have to tread lightly if she wants to come out of this investigation with her life.
The Rosato & DiNunzio Series
Everywhere That Mary Went
In the first book in the Rosato & DiNunzio series, Mary DiNunzio is just trying to make partner after devoting her life to her Philadelphia law firm for the past eight years. But when she starts getting alarming crank phone calls, she can't help but feel like she's being watched…and followed. Now, she has something more important on her mind than a promotion: saving her own life.
This post is sponsored by Open Road Media. Thank you for supporting our partners, who make it possible for Murder & Mayhem to continue publishing the thrilling stories you love.