Michael Crichton is the author of more than 30 books, and if you're a fan of thrillers, or ever found yourself in an airport between 1969 and 2006, then you have almost certainly read one or two of them. Books like Jurassic Park and The Andromeda Strain are required reading for sci-fi thriller fans, but you know that already. So what about his other works? These seven, lesser-known Michael Crichton books are well-worth the read.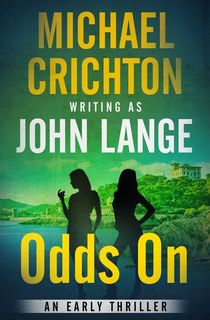 Odds On
Michael Crichton began his career with fast-moving books that he described as competing with "in-flight movies." The first of these commuter quick-reads is Odds On, originally published under the pseudonym John Lange. This is the first Crichton book ever published, even if his name wasn't on it at the time. Though it's an early work, it's clearly Crichton: the crime plot is built around science and technology.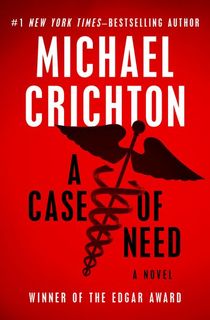 A Case of Need
The Edgar Award went to Jeffery Hudson in 1969 for A Case of Need – but Hudson, of course, was really another one of Crichton's pseudonyms. This mystery novel centers around a botched abortion in 1960s Boston. A Case of Need was released under Crichton's real name in 1993, though Crichton was none too pleased and worried that his readers would think the novel was new. New or not, this is a great read.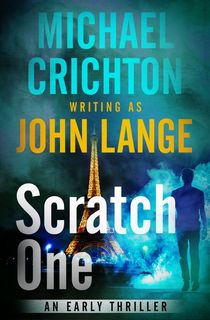 Scratch One
Crichton described this book as "no good," but Sir Arthur Conan Doyle hated the Sherlock Holmes stories, so take that with a grain of salt. This was among the better-received John Lange novels, and it delivers all of the light and fast-moving fun that Crichton's stint writing as Lange was known for.
The Great Train Robbery
The Great Train Robbery isn't exactly a forgotten book, but it tends to get left out of Crichton discussions, perhaps because it's outside of the genre he's best known for. While there's no sci-fi in this historical fiction novel, there is a compelling story centered on the real-life Great Gold Robbery of 1855.
Eaters of the Dead
Eaters of the Dead is one of the better-known books on this list (and you may know it by the title of its Antonio Banderas-starring movie adaptation, The Thirteenth Warrior), but it's still not as widely read as Sphere, Congo, or the rest of the not-quite-as-famous-as-Jurassic-Park gang. Published just a year after The Great Train Robbery, Eaters of the Dead is a historical fiction novel that follows the ambassador to the Caliph of Baghdad, who hitches a ride with some Vikings back to their settlement and takes part in their quest.
Airframe
Crichton was a household name by 1996 – four of his books had been adapted into films in the previous three years (including the iconic Jurassic Park) – and it was easy to find Airframe on display in bookstores. But in the time since, Airframe has become less well-remembered than some of Crichton's other 90s work, perhaps because it never got a big-screen version of its own. Dense, technical, and without any sci-fi elements, the techno-thriller follows the investigation of an in-flight accident that left three people dead.
State of Fear
Though State of Fear received some criticism due to Crichton's stance that the science of global warming is riddled with errors, the techno-thriller about eco-terrorists who plot a mass murder to demonstrate the dangers of global warming is certainly captivating. Plus, you don't really have to buy Crichton's politics to enjoy the work of fiction any more than you have to believe that you can really clone dinosaurs to enjoy Jurassic Park.
This post is sponsored by Open Road Media. Thank you for supporting our partners, who make it possible for Murder & Mayhem to continue publishing the thrilling stories you love.
Featured image: Alchetron