Michael Mayo, author of the mobster suspense novel Jimmy the Stick, reveals the thrilling reads that he just can't shake. From classic noir to modern mysteries, these killer books belong on your TBR list.
Two years ago, my wife and I moved from New Jersey to North Carolina. Our books spent a year in boxes until we had the right shelves built. Unpacking and putting the books back in order was like welcoming old friends into our new house. Picking only five as favorites was nearly impossible.
The Fools in Town Are on Our Side
Ross Thomas was one of the first writers who showed me that literary definitions and categories are useless. Are his novels espionage, suspense, thrillers, mysteries, or serious fiction? They're all of those, and, to me, this brilliant complex analysis of corruption is his Bleak House.
Related: 10 Killer Mysteries and Thrillers You Need to Read This Summer
Kahawa
How to pick a favorite Donald Westlake novel? They're so funny, so original, so economically written, and simply so enjoyable that it's impossible. I chose this one because it's ambitious, and it's the only one of mine that he signed. I'm still sad that he's no longer with us.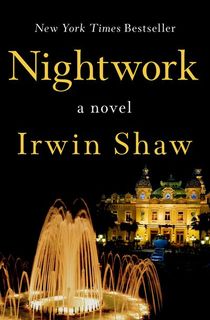 Nightwork
I was late to discover Irwin Shaw, and this was the first of his novels that I read. It's not his best, but it's a sure-handed picaresque tale of young Douglas Grimes' adventures with $100,000 that doesn't really belong to him and a charming rogue.
Get Shorty
If I'd been able to find my copy of Stick or Rum Punch, one of them would probably be in this slot, but there's nothing wrong with Leonard's Hollywood novel. The plotting is unpredictable, the characters are some of his most colorful, and it has the best final sentence I've ever read.
Featured photo courtesy of Michael Mayo
KEEP SCROLLING FOR MORE MYSTERY BOOKS