Writer Neil Cross is perhaps best-known for his British crime shows like the Idris Elba-fronted Luther, or the apocalyptic crime drama Hard Sun. In fact, Luther: The Fallen Sun— the latest film in the franchise—just premiered on Netflix on March 10. Detective Chief Inspector John Luther is back, featuring a bold screenplay written by Neil Cross himself. Idris Elba reprises his role, with this exciting film showing readers a new side of the beloved character as he finds himself in a place he's never been before—prison.
Hard Sun premiered on Hulu in the US in March of 2018 and has remained a crowd favorite. The series follows two ill-matched cops (played by Agyness Deyn and Jim Sturgess) whose cosmic discovery—that the world will end in five years—makes them the prime targets of MI5. While the show has a sci-fi element that Luther lacks, it's still a compelling detective story at its core.
The same can be said about Neil Cross' books, which often spice up the standard crime novel with ingenious twists, settings (a monkey sanctuary?!), and characters. His novels also share the bleakness and emotional depth of his television shows, focusing on the darkness that lurks not just within hard-boiled criminals, but in everyday people.
If gritty crime fiction is your bread-and-butter, pick up one of the Neil Cross books below for an unsettling ride full of tortured souls, heinous violence, and edge-of-your-seat suspense.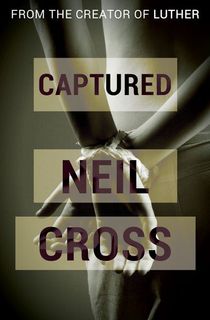 Captured
One of Cross' best, Captured follows Kenny Drummond, a terminal cancer patient whose death sits on the not-so-distant horizon. Determined to go to the grave with a clean conscience, Kenny aims to make amends with everyone he's wronged—including his former classmate, Callie Barton. The reconciliation is thwarted, however, by Callie's disappearance and its unsettling connections to her allegedly abusive husband. Just as Hard Sun's Charlie and Elaine strive to outpace humanity's extinction, Kenny races against his own mortality to search for Callie. Once again, Cross blends suspense with subtle horror, creating a psychological thrill ride that creeps slowly under the skin.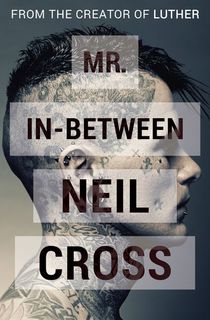 Mr. In-Between
Jon Bennet makes good money working as a hit man for the Tattooed Man. But after years of living on auto-pilot and in emotional isolation, a surprise encounter with his old pal Andy revives Jon's dormant sense of humanity. Moved to help the struggling and expectant father, Jon gives Andy an "in" with his shadowy employer. Disaster quickly ensues, and the tragedy that befall Andy's family causes Jon to re-evaluate his choices and beliefs. Will Jon finally leave the assassin's life behind—and risk the ire of the Tattooed Man—for one of freedom and human connection?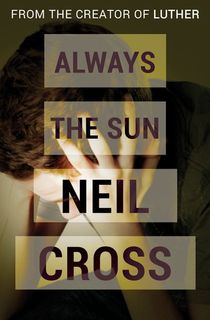 Always the Sun
After his wife's death, Sam and his thirteen-year-old son, Jesse, move to the English countryside. The change in scenery has a positive—but only temporary—effect. When Jesse comes home bruised and battered, Sam sets out to confront the schoolyard bully's father. But Sam's paternal love, combined with his widower's grief, gives rise to a quest of ruthless revenge, and he's faced with a moral conundrum similar to the one found in Hard Sun: How far will he go to save the people he loves? A Man Booker Prize finalist, Always the Sun is the most literary of Cross' work—though it's just as suspenseful as his other books.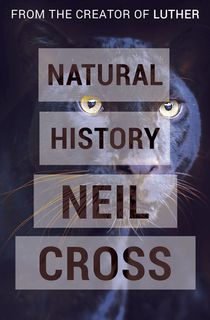 Natural History
Years ago, Patrick and Jane founded a monkey sanctuary to save their crumbling marriage. Time has passed and they've stayed together, but little has changed in their family. Patrick is still consumed by strange obsessions. Jane is half a world away, preoccupied with her new project and another man. Meanwhile, their children have been left to their own destructive devices...As things continue to fall apart at home, Monkeyland is plagued by its own sort of drama—resulting in a horrific climax you won't see coming. Natural History is at once terrifying and intelligent, as it explores the primal hungers that propel us toward beastly behavior.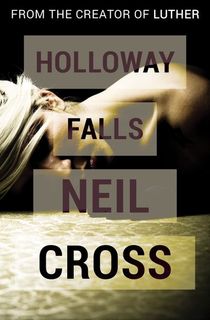 Holloway Falls
Holloway Falls is a dark revenge thriller that interweaves the lives of three seemingly different men. First, there's Andrew Taylor—a family guy who craves escape but can't outrun the visions that haunt him. His disappearance is investigated by William Holloway, a similarly tortured man who grapples with his own obsessions and psychological illness. A malevolent cult leader completes the trio, which is connected by the brutal murder of a sex worker. With Holloway Falls, Cross has given us a grimy underworld of sex, blood, and crime populated by a fascinating cast of characters.
Luther: The Calling
Luther fans, your favorite detective may have gone off the air, but his origin story has been preserved on the page. The Calling is a prequel to the hit BBC America show (which Cross also penned) and offers a look into the making of the man we've come to know. Luther has devoted himself to the restoration of justice, hoping to sweep the streets clean of criminals. But when an abnormally gruesome case falls on his desk—a serial killer who begins by ripping a baby from the womb—Luther's dedication lends itself to all-out fury. The first installment in a planned series, The Calling will chill you to your core as Luther metes out his twisted idea of justice.
Burial
An old secret rises from the dead when Nathan's former friend, Bob, shows up at his doorstep. 11 years ago, a boozy party ended in a horrendous tragedy—the death of an innocent woman—that Nathan and Bob literally buried forever. Now that a housing project has been planned for the same woods, and the burial site likely disturbed, both men must conceal their pasts to protect their futures. But even though Nathan faces possible jail time, he's already trapped in a prison of his own making: His unrelenting guilt.
Featured still from "Hard Sun" via the BBC