Looking for some new mystery books to read this summer? You have come to the right place. As if mysteries weren't tough enough to solve, try throwing ghosts, wizards, vampires, and the Fae into the mix. Let's be real though, they make everything more interesting. These enthralling mysteries will have you traveling through new worlds.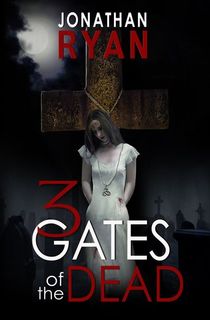 3 Gates of the Dead
Aidan Schaeffer is a young assistant pastor who struggles with his faith in God and the church. He begins to be tormented by demons and haunted spirits when his ex-fiancée, Amanda, is murdered in a string of ritualistic killings. While taking it upon himself to investigate Amanda's death, things only start to grow worse. Not only is he sucked into a mysterious world with paranormal activity and murder investigations, but the people around him are also being attacked by supernatural forces. The more he gets involved in this case, the closer he comes to ripping his own world apart.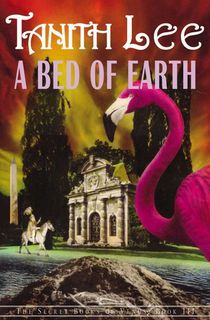 A Bed of Earth
A Bed of Earth tells the story of a rivalry between two noble families: the della Scorpias and the Barbarons. Taking place in the City of Venus, their dispute over burial grounds leads to great consequences.
Meralda della Scorpia was only 14 years old when she went missing. As the years go by, the people who were involved in her disappearance begin to suffer from a supernatural force. Before the entire republic gets destroyed from these strange events, an apprentice gravedigger needs to solve these mysteries in order to stop these threats.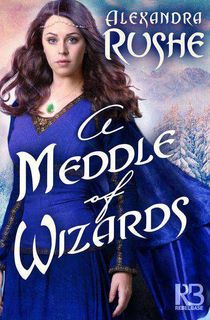 A Meddle of Wizards
Raine Stewart is a Southern girl whose body is failing her due to a chronic, mysterious illness. Just as she accepts the fact that she will be dying young and alone in Alabama, a handsome stranger changes her entire world.
This stranger steps out of her mirror one day and kidnaps her to help him fight a wizard. Bringing her into the land of Tandara, they are ruled by unstable nations and unpredictable gods. Now that Raine is in a band full of creatures such as wizards and giants, she is no longer alone or helpless. In fact, her and her new friends are on a mission to discover what superpowers she has herself before it is too late.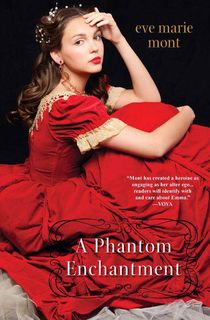 A Phantom Enchantment
While Emma Townsend is a senior at a boarding school in Paris, her boyfriend Gray is a coast guard out at sea. She appreciates being in France and she keeps herself busy, but she can't help how lonely she feels without him. She starts to experience weird things such as flickering images and disturbing whispers, which causes her to fear something bad is going to happen.
Gray goes missing out at sea, and Emma's actions make her friends believe that she is losing touch with reality. After reading The Phantom of the Opera, Emma became lost in gothicism. Her dreams now include Gray being alive and her being in another mysterious world beyond her mirror. While she is still full of hope, Emma does also wonder if she is losing her mind. What could these dreams mean and how will her story end?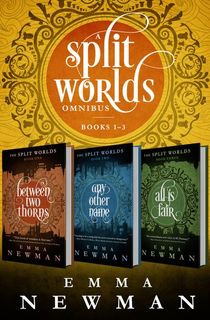 A Split Worlds Omnibus
As a young lady, it can be hard to figure out how to navigate the world on your own. When it comes to Catherine Rhoeas-Papaver, she is trying to get away from the world she was born into.
After Catherine escapes to live a normal life, she is dragged back to Nether, the mirror-world that lies between Mundas, the world of humans, and Exilum, the world of Fae. This Fae-touched society is loyal to their ageless masters, and Catherine is forced into an arranged marriage. However, Catherine finds herself crossing paths with Max, an Arbiter of the Split Worlds, and he needs her help in solving a disappearance within the Nether. This case has the power to put everyone involved in danger.
Dead Until Dark
In the first novel in the Sookie Stackhouse series, well-known for inspiring True Blood, Sookie lives in a small town in Louisiana called Bon Temps. She is a cocktail waitress who is having trouble finding love. However, her reasons for her dating struggles are anything but ordinary, because she is somebody who has the ability to read minds.
When Bill Compton comes into her life, she soon realizes she isn't the only one with a disability. While it is great that Bill has the looks, he is also a vampire with a poor reputation. As if it wasn't bad enough that a string of murderers hit their town, a gang of vampires also appeared looking for Bill. Considering that Stockie isn't able to read Bill's mind this time, she is forced to figure out herself what his true intentions are.
Black House
#1 New York Times bestselling author Stephen King and horror master Peter Straub co-wrote Black House as a sequel to The Talisman. While you don't need to read the first book to understand this one, you can't go wrong by reading the whole series.
Jack Sawyer is currently a retired homicide detective living in Wisconsin. 20 years ago, Jack traveled to a parallel universe, The Territories, to save his mother and to prevent future chaos in the other world. While these adventures forced him to leave the police force a long time ago, Jack is now being asked by his friend to go back to his roots and help solve murders in Wisconsin. As Jack tries to figure out if these cases through dreams and hidden clues, he can't help but think that The Territories might somehow be linked. He must face his past and find the strength to enter a terrifying house at the end of the forest in order to find the answers he's looking for.
Strange Practice
Vivian Shaw is the author of the lovely Dr. Greta Helsing series that keeps readers on the edge of their seats. Strange Practice is the first book in her series that you do not want to miss.
Dr. Greta Helsing is a woman who performs in an unusual medical practice in London. She takes care of all the undead creatures, such as vampires and mummies. This is all she has ever wanted to do, considering she grew up part of the Van Helsing family—even if they've dropped the "Van". However, when a sect of murderers come to London and kill both humans and undead creatures, Greta's life and her job is put into danger. She must use her skills to stop them before she has nothing left.