Scottish mystery author Marion Chesney Gibbons, better known by her pseudonym M.C. Beaton, died on December 30, 2019 at the age of 83. Beaton wrote over 160 books in her lifetime, many of which were categorized as cozy mysteries—although the author once told the Crime Hub that the "cozy" label was patronizing and anyone who disagreed could "swallow that opinion and put it where the sun don't shine." Whatever you'd prefer to call them, Beaton's mystery novels are immensely popular. Her books have been translated into 17 languages, have sold over 21 million copies worldwide, and at one point surpassed sales of J.K. Rowling's Harry Potter series.
Beaton was born in Glasgow, Scotland in 1936. She always cherished the idea of being an author, a dream that she pursued in earnest once she was in her forties. Before that, Beaton started out as a bookseller at John Smith & Sons Ltd., later working as a theater critic, a fashion editor, and as a reporter for the Scottish Daily Express, where she covered the crime beat—a position that would inspire plots for her future novels. Beaton turned to writing fiction in 1979. She published nearly 100 Regency romances before she met mystery writer Lawrence Block and was encouraged to try her hand at crime fiction.
Beaton will doubtless have a lasting influence on the mystery genre. Her most enduring creations are sleuths Hamish Macbeth and Agatha Raisin, two beloved characters who were inspired by Beaton's real-life travels. The long-running Hamish Macbeth series stars a laidback constable in the fictional Scottish Highlands village of Lochdubh. The books were adapted into a BBC series that ran for three seasons from 1995-1997, starring Robert Carlyle as the titular character. The Agatha Raisin series features a retired marketing executive who solves crime in the Cotswolds. In 2016, the amateur sleuth got her own television adaptation on Acorn TV, starring Ashley Jensen as Agatha. The show was renewed for a third season this year.
In a 2012 interview with The Independent, Beaton remarked, "I wanted to be an entertainer. All I wanted was to give what a lot of writers had given me: a good time on a bad day." We can safely say that she's delivered on that promise for millions of readers, and we'll always remember the writer for her witty and humorous mysteries.
Explore M.C. Beaton's most popular books below and celebrate the late writer's contributions to the mystery genre.
Agatha Raisin Books 1 & 2
Introducing Agatha Raisin: The Quiche of Death/The Vicious Vet
Edwardian Murder Mysteries Book 1
The Poor Relation Series Book 2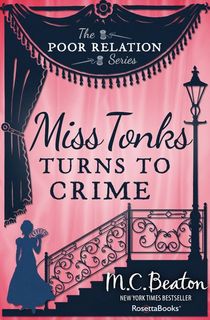 Miss Tonks Turns to Crime
The Royal Ambition Series Book 4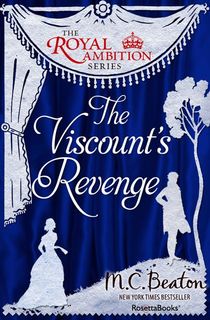 Featured photo: Alchetron