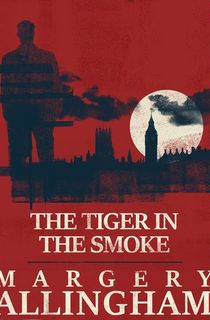 The Tiger in the Smoke
On sale now for $0.99
"The Tiger in the Smoke is a phenomenal novel." —J. K. Rowling
A fog is creeping through the weary streets of London—so too are whispers that the Tiger is back in town, undetected by the law, untroubled by morals. And the rumors are true: Jack Havoc, charismatic outlaw, knife-wielding killer, and ingenious jail-breaker, is on the loose once again.

As Havoc stalks the smog-cloaked alleyways of the city, it falls to Albert Campion to hunt down the fugitive and put a stop to his rampage—before it's too late . . .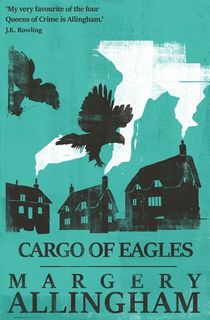 Cargo of Eagles
On sale now for $1.69
A lively British mystery from "one of the greatest mid-20th-century practitioners of the detective novel" (Alexander McCall Smith).

Strange things are happening in Saltey. The little village on the Essex coast is invaded by bikers and a parade of peculiar visitors, a newly released prisoner is rumored to be in the area, Mr. Lugg has bought a bungalow there, the Saltey Demon is on the loose again . . . and Albert Campion is looking for the disappearance of thousands of pounds of gold coinage.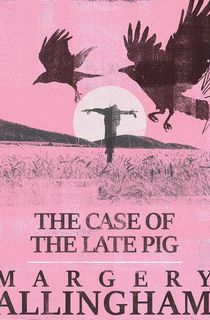 The Case of the Late Pig
On sale now for $1.99
A man is killed five months after his funeral, in a tale by "one of the greatest mid-20th-century practitioners of the detective novel" (Alexander McCall Smith).
Private detective Albert Campion is summoned to the village of Kepesake to investigate a particularly distasteful death. The body turns out to be that of Pig Peters, freshly killed five months after his own funeral. Soon other corpses start to turn up, just as Peters's body goes missing. It takes all Campion's coolly incisive powers of detection to unravel the crime.

The Case of the Late Pig is, uniquely, narrated by Campion himself. In Allingham's inimitable style, high drama sits neatly beside pitch-perfect black comedy. A heady mix of murder, romance, and the urbane detective's own unglamorous past make this an Allingham mystery not to be missed.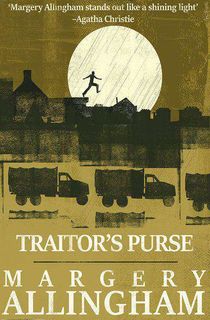 Traitor's Purse
On sale now for $1.99
"If I had to vote for the single best detective story, this would be it." —A.S. Byatt

Celebrated amateur detective Albert Campion awakes in hospital, accused of attacking a police officer and suffering from acute amnesia. All he can remember is that he was on a mission of vital importance to His Majesty's government before his accident. On the run from the police and unable to recognize even his faithful servant or his beloved fiancée, Campion struggles desperately to put the pieces together—while World War II rages and the very fate of England is at stake.

Published in 1941, Traitor's Purse is "a wartime masterpiece" (The Guardian).