From detectives hot on the trail of a missing child to deranged stalkers gaining on their prey, nothing gets our blood pumping quite like the best suspense books. Occasionally horrifying and always thrilling, these books will have you on the edge of your seat, pulse racing.
If you're in the mood for the chills and thrills, look no further. The following gripping reads will have you on the edge of your seat, from a tense gem by Ruth Rendell to a timely new tale of small-town suspense by award–winning author Laura McHugh.
The Wolf Wants In
The Blackwater, Kansas police believe Sadie Keller's brother died of an opioid overdose—an all-too-common cause of death in their rural hometown—but Sadie isn't so easily convinced. As she looks into the possibility that her brother fell victim to foul play, her search for answers runs parallel to 18-year-old Henley Pettit's attempts to flee Blackwater after uncovering one too many secrets about the town's seedy side. Meanwhile, the discovery of a child's skull in the woods has the entire town on high alert. At once an edge-of-your-seat thriller and a striking portrait of rural poverty and the opioid crisis, The Wolf Wants In is a chilling and timely read.
Related: 11 Mystery and Thriller Books to Dive into This Summer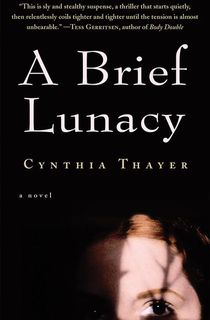 A Brief Lunacy
In this pulse-pounding psychological thriller, two good Samaritans come to regret their generosity after offering food and lodging to a lost young man. Over the next 24 hours, a nightmarish scenario unfolds when the man refuses to leave, and reveals that he's no stranger after all: Jonah appears to know everything about Jessie and Carl, from their missing mentally ill daughter to secrets they haven't revealed to each other in 40 years of marriage. As Jessie and Carl grow increasingly desperate, the atmospheric dread builds to a breaking point.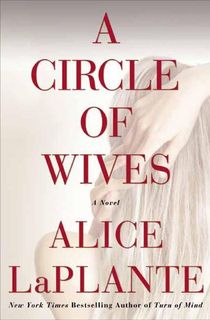 A Circle of Wives
Before he was brutally murdered, Dr. John Tayor was a renowned surgeon, a respected family man—and a polygamist. It's a secret that he carried to the grave, until Detective Samantha Adams decided to do some poking around in the dead man's personal life. When she discovers that Dr. Taylor was juggling three different wives in three different cities, the list of suspects grows ever higher, and Det. Adams finds herself in pursuit of someone who would kill for love.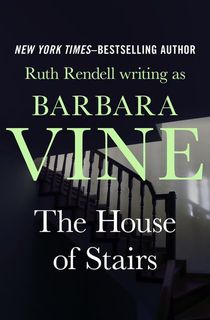 The House of Stairs
In this page-turner, writer Lizzie Vetch reunites with her friend Bell Sanger for the first time in nearly 20 years. Bell has been serving time in prison for murder and has only recently been let out. Lizzie agrees to let Bell move back into her boarding house, where the two women, each with her own secret motives and agenda, face off.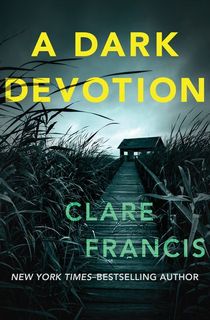 A Dark Devotion
No one could possibly speak ill of Grace Dearden. And so when she vanishes from her small English village of Deepwell, the locals are stunned—or so they claim. When the police fail to find her, Grace's husband, Will, calls on London lawyer and longtime friend Alexandra O'Neill to help search for his missing spouse. But their search for the truth unearths a buried layer of secrets and scandal.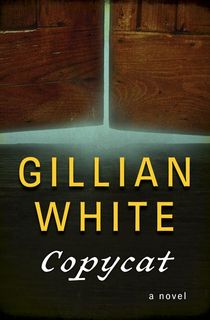 Copycat
A tale of twisted obsession, Copycat features two women whose friendship evolves from toxic to downright dangerous. Martha seemed to have it all: a perfect house, perfect husband, perfect kids. Desperate to imitate some of Martha's success, her neighbor Jennie befriends her. But when Jennie begins to experience newfound luck in love and work, Martha's jealousy upends this parasitic relationship, creating a tense situation that only one woman will survive.
Misery
Though most of King's horror is set in the realm of the supernatural, Misery is firmly grounded in reality—albeit, a horrifying reality. When famous writer Paul Sheldon is involved in a car wreck in a remote area, he is rescued by the strange Annie Wilkes and brought to her isolated Colorado home. In fact, the "rescue" is an abduction: Annie has no intention of letting Paul leave, ever. Misery will have you on the edge of your seat with terror and suspense as Paul attempts to escape from under Annie's watchful eye.
You
When Beck, a young woman living in New York, strolls into a book shop, she has no idea that she has caught the eye of Joe, a psychotic and manipulative stalker. Joe develops an intense infatuation with Beck, and begins tracing and secretly controlling her every move through social media and in person. It soon becomes clear that Joe will do anything to rid himself of those who prevent him from possessing his prize.
Rebecca
The infamous nameless narrator of Rebecca is a young woman who is abruptly swept off her feet by a mysterious and handsome widower, Maxim de Winter. Maxim marries the narrator, and brings her to his estate, Manderley, once run by his impossibly perfect deceased first wife, Rebecca. It soon becomes apparent to our poor narrator that though Rebecca might be dead, her spirit is still very much alive at Manderley … and she is not at all pleased with a newcomer in her home.
Related: Daphne du Maurier's Best Mysteries, from the Psychological to the Supernatural
Harmony
The Hammond family thinks they've found the perfect haven for their neuro-atypical daughter Tilly: A safe and isolated community where they'll live with several other families. "Camp Harmony" is run by a man named Scott Bean, a guru for children with special needs. As the youngest Hammond daughter Iris soon realizes, however, there is more to Scott that first meets the eye, and what starts out as a bucolic place of healing becomes increasingly—and dangerously—fraught.
In the Woods
Twenty years ago, Rob Ryan, now a Dublin detective, wandered into the woods near his home with his friends. The friends were never seen again, and Rob has no memory of what happened to them. Now, as Rob, along with his partner Cassie, begin investigating a case with striking similarities to the one that destroyed Rob's childhood, he must confront the disturbing secrets of his past to solve the mystery.
Related: The Best Tana French Books for Every Kind of Suspense Addict
This post is sponsored by Penguin Random House. Thank you for supporting our partners, who make it possible for Murder & Mayhem to continue publishing the thrilling stories you love.