When the pleasantly warm breezes of spring hit us, it's hard to concentrate on almost anything other than a good book. There's truly no better feeling than heading outside, kicking off your shoes, and lounging in the cool grass, letting your mind expand into unknown adventures via a combination of great story telling, and dynamic characters.
Related: 9 Mystery Books with Surprise Plot Twists
Spring doesn't last for long, so let's enjoy it while we can. We certainly deserve a break, and this is a fantastic time to take one with one of the underrated thriller books we've rounded up for you here. We've gone to great lengths to pull out some titles that you may not have heard of before, because even while taking it easy, it's nice to escape to someplace, or someone, unexpected. That's one of the many pleasures of reading, the story does all the work for you. All you have to do is flip the page, and off you go.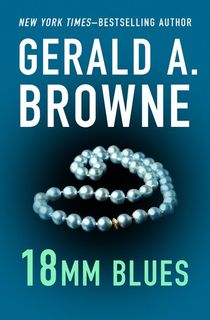 18mm Blues
A gem dealer caught up in a decades-old murder mystery searches for the world's most precious and mysterious pearls in New York Times–bestselling author Gerald A. Browne's exotic, riveting thriller
When Grady Bowman and his new girlfriend, Julia Elkins, travel from San Francisco to the Far East to get Grady back into the gem business, a jeweler in Bangkok tells them the extraordinary true story of two female Japanese pearl divers who discovered in the Andaman Sea an oyster bed filled with priceless, naturally blue pearls. The divers were murdered for what they found, and now the son of one of the divers wants revenge.
As Grady and Julia hunt for the source of the priceless pearls, they are led to the estate and oyster farms of the world's wealthiest pearl dealer. Here Julia becomes increasingly obsessed with the divers' tragic deaths, and she and Grady will unravel an extraordinary mystery of one man's obsession and another man's crime, and the world's most breathtaking naturally blue pearls.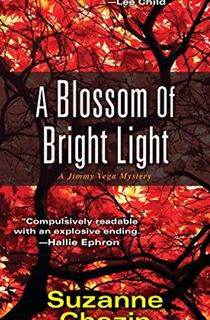 A Blossom of Bright Light
A Latino detective in upstate New York investigates a murder among the town's immigrant community in this "fascinating, multidimensional" crime thriller (Publishers Weekly).
A split-second decision thrusts Detective Jimmy Vega into the epicenter of a disturbing case when the body of a newborn is found near an immigrant community center in upscale Lake Holly, NY. As he behins his investigation, the cold-bloodedness of the crime and the innocence of the victim torment Vega.
In a community gripped by fear of deportation, Vega needs the help of his girlfriend, immigrant activist Adele Figueroa, to gain people's trust. But Adele is acting strangely, consumed by a secret that threatens to tear them apart. When the case takes a personal turn, both Vega and Adele discover that Lake Holly's tranquil façade hides a terror of monstrous proportions—and a killer who is ready to strike again. Now Vega and Adele must forge a new level of trust in order to protect the most vulnerable members of their community.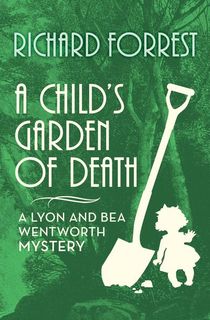 A Child's Garden of Death
A children's book author and his wife investigate an impossible murder that's over thirty years old in this intelligent, absorbing small-town thriller.
Murphysville hasn't seen a triple homicide since the Indian raids. But when an anonymous tip sends police investigators digging in a remote field, they find three rotting skeletons. One of them is missing an arm and another is that of a child who died with a doll clutched to her chest, the only clue to the grisly murders. Clearly, life in Lyon Wentworth's cozy Connecticut suburb is far darker than it once seemed.
A children's book author and hot-air balloonist, Lyon has a personal stake in this unsolved crime: He lost a little girl long ago. With the help of his wife, Bea, a no-nonsense state senator who's losing her hearing but not her quick wit, Lyon pursues the investigation even after the police pronounce the cold case impossible to solve. Lyon and Bea will find justice for the girl who died in the ditch—or they'll die trying.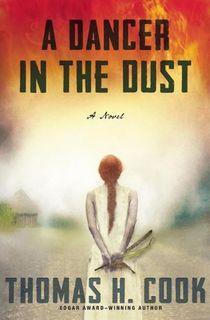 A Dancer in the Dust
This "beautifully written and elegantly plotted" thriller from the Edgar Award–winning author of The Chatham School Affair is "one of his best ever" (The Globe and Mail, Toronto).
Twenty years ago, Ray Campbell was a well-intentioned aid worker dedicated to improving conditions in Lubanda, a newly independent African country. Now a cautious risk-management consultant, he is forced to reconsider that year of living dangerously when an old friend is found murdered in a New York alley. Signs suggest that this recent tragedy is rooted in a more distant one—that of Martine Aubert, the only woman Ray ever loved, whose fate he'd sealed with a grievous mistake: "In Rupala, twenty years before, I had rolled the dice for a woman who was not even present at the table, and how on the outcome of that toss, a braver and more knowing heart than mine had been forfeited."
Martine Aubert was a white, native Lubandan farmer whose dream for her homeland put her in conflict with fearsome men intent on its so-called development. As Ray returns to Lubanda to investigate the cause of his friend's murder, he also revisits the passion he'd once felt for Martine and vows, in her memory, to rectify his wrongs.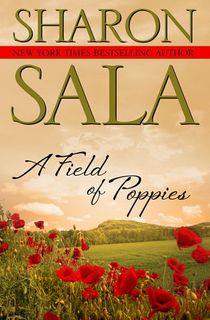 A Field of Poppies
A murder reveals a secret that throws two families into chaos in this riveting thriller from the New York Times–bestselling author of A Thousand Lies.
First the hospital calls to tell Poppy Sadler that her mother's battle with cancer is finally over. Then the police appear on her doorstep, informing her that her father's murdered body has just been pulled from the river. In five minutes, both of Poppy's parents are dead and her whole world spins out of control . . .
Across the river, Justin Caulfield has a crisis of his own. A deadly disease is stealing his daughter's life and not even his vast fortune can save her. Then a person he's always trusted names a price he never knew he owed. Betrayed and running out of time, Justin learns that twenty years of lies may have just cost him his soul . . .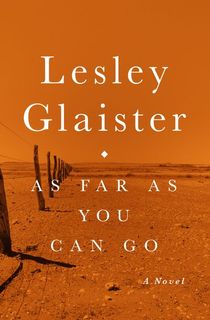 As Far as You Can Go
For a carefree British couple, the Aussie outback becomes a nightmare in this "erotic psychological thriller" from the award-winning author (The Independent).
What better way to flee a dreary English winter than a temporary job tending a sheep farm in sunbaked western Australia? For Cassie, a teacher of organic gardening, it's a once-in-a-lifetime adventure. For her commitment-phobic boyfriend, Graham, the arid red-rock landscapes could provide new inspiration for his painting.
But the ramshackle sheering station of Woolagong is further from civilization than they anticipated. There is no radio, telephone, or electricity, and though they send letters home, they've yet to receive a response. Their only other companions are their peculiar employers, Larry and Mara, who stay sedated in a shed. As Cassie and Graham wonder why they came, everything warps in the stifling heat: their sense of direction, their sex drives, their feelings of safety, and their perception of right and wrong. For the both of them, leaving is no longer an option. Only escape.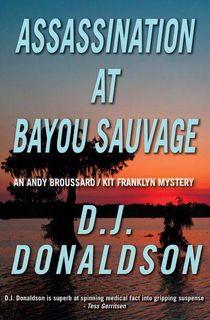 Assassination at Bayou Sauvage
Chief medical examiner Andy Broussard is at a family picnic in Bayou Sauvage when his uncle Joe is killed in a murder-suicide. The deceased assailant's motives are unknown, and the mystery sends Broussard digging into his family's past. Meanwhile, criminal psychologist Kit Franklyn finds herself being deputized when an NOPD slowdown forces the brass to bolster the ranks. Assigned to track down a missing woman, Franklyn's case leads her right into Broussard's investigation.
Now, the two will have to depend on each other like never before if they are going to uncover the dark family secrets that are about to threaten both of their lives.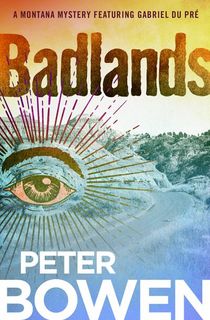 Badlands
A mysterious cult takes over a ranch in this western thriller starring a crime solver who "resonates with originality and energy" (Chicago Tribune).
The Eides have owned cattle in Montana since 1882, but a few days after they pull up stakes and sell their property, their homestead goes up in flames. When Métis Indian investigator Gabriel Du Pré arrives on the scene, nothing is left but the ashes. A serene young man appears, insisting the fires were set purposely and firmly asking Du Pré to leave. He is a representative from the Host of Yahweh, the millennial cult that has purchased the sprawling ranch on the edge of the Badlands, and arson is just the beginning of their suspicious behavior.
At first, the people of Toussaint try to ignore the secretive cult. But when Du Pré gets a tip from an FBI contact that seven Host of Yahweh defectors were recently shot to death, he takes another look at the glassy-eyed conclave. Behind their peaceful smiles, great evil lurks.