We are in the midst of a Gothic revival, which may come as no surprise. After all, we ourselves are trapped in flawed, oppressive, and often corrupt systems, with an increasingly skewed balance of power between the "haves" and the "have-nots." In addition to that, we're caught up in a global pandemic, which isn't showing any sign of departing any time soon. These social and systemic ills and inequities provide ample fodder for mounting anxieties.
All these elements make our current extraordinary times an ideal breeding ground for the Gothic mystery—tales of decay and opulence, of false veneers and buried secrets, where the past is never past and every house is haunted. These eight modern Gothics show that not only is the Gothic revival here to stay—it's welcome!
Mexican Gothic
With a "spunky female protagonist and an ancient house filled with disturbing secrets," Silvia Moreno-Garcia's New York Times bestseller has received praise from fans and critics alike. This modern Gothic classic garnered comparisons to Daphne du Maurier and Guillermo del Toro, not to mention "Jane Eyre, Ann Radcliffe's The Mysteries of Udolpho, Dracula, Rebecca and that 1958 classic sci-fi movie, The Blob" (NPR). And if that's a confusing string of comparisons, we guess you'll just have to read this story of a glamorous debutante who goes to the dark and mysterious home of her cousin's new husband to try to rescue her from a dark family secret—now in development as a limited series at Hulu!
Related: A Chilling Book Comes to Life in This Gothic Mystery by Elly Griffiths
No One Gets Out Alive
Recently adapted—with some significant changes—to (digital) celluloid for Netflix, this haunting story by popular British horror author Adam Nevill still has plenty of thrills waiting in its many pages, even for those who have seen the movie. For starters, it's set in the UK, rather than Cleveland, and the themes of poverty and the exploitation of the working class hit differently as a result. Even for those who aren't as interested in the book's themes, however, there's still plenty to like in the dismally claustrophobic rooming-house setting—and the creepy events that build to a horrific crescendo.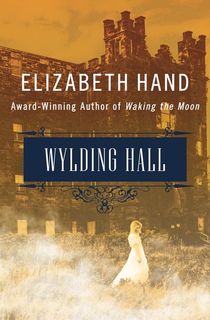 Wylding Hall
From the Shirley Jackson Award-winning author of Generation Loss, this eerie and haunting tale sees a documentary filmmaker reuniting the surviving members of a British acid-folk band to recount the events surrounding the recording of their most famous album, recorded at the ancient country manor of Wylding Hall. As the band members and those closest to them all tell their stories, a tale of something deeply strange within the walls of the eponymous manor house is slowly unraveled, bit by gloriously spooky bit.
The Family Plot
When the family business is stripping and reselling dying historical estates, you don't look a gift horse in the mouth when a big one is all but dropped in your lap. At least, that's what Chuck Dutton tells himself when he gets his hands on the massive Winthrow estate in Chattanooga, Tennessee. His daughter Dahlia may not be quite as sanguine about the prospect, but she and a small crew are nonetheless put in charge of the project and begin work on the old, overgrown house, the barn, the carriage house, and an on-site cemetery that wasn't included in the original paperwork. It seems there are other secrets waiting on the Winthrow property, too. Ones that will keep readers looking over their shoulders in this page-turning southern Gothic.
Kill Creek
Called "a match for readers who enjoy Shirley Jackson's The Haunting of Hill House" by Booklist, this "meditation on horror itself" (The A.V. Club) from Scott Thomas takes the trappings of the Gothic manor and moves them to the dusty prairie roads of the Kansas countryside. A group of four successful horror writers are invited to spend Halloween night in the supposedly-haunted Finch House, which has stood empty for years. What they find there will scare even them, in this book that Joyce Carol Oates called an "intensely realized and beautifully orchestrated Gothic horror."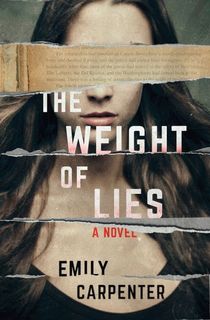 The Weight of Lies
In Emily Carpenter's metatextual southern Gothic, Meg Ashley agrees to write a tell-all memoir about her own life of privilege and the bestselling horror novel her mother wrote decades ago. As she researches the book, however, she finds that her mother's story may not have been as fictional as it seems, and finds herself investigating a years-old murder and her own mother's secret history. Filled with "twists aplenty," this "searing murder mystery should leave readers dizzy, in the best way possible." (Kirkus Reviews)
Related: In the Chilling New Trailer for Sharp Objects, a Summer Phenomenon Takes Shape
The Broken Girls
"This book has it all, a spooky, ghostly tale, well-crafted characters and a mystery that will keep you turning the pages." (CrimeReads) In the 1950s, Idlewild Hall was a home for "wayward girls" that was rumored to be haunted. In 1994, the body of Fiona Sheridan's older sister was found near the overgrown ruins of the property. In 2014, Fiona has returned to Idlewild Hall in search of answers to questions that she can't even entirely articulate, certain that something has always felt wrong about her sister's death. As she digs into the history of the place, she will discover secrets that were meant to stay buried forever in this page-turning novel from the New York Times bestselling author.
Catherine House
The prestigious Catherine House school counts among its graduates some of the most important, powerful, and influential people in the world. But admission to the school comes at a price. Students must give the school three years, severing all ties to the outside world during their time within the institute of higher learning. For Ines Murillo, the opportunity initially seems well worth the cost. But once she is locked within the gilded cage of Catherine House, she begins to suspect that something deeply sinister lies behind the veneer of the august school, and that she may not survive to reap the rewards of graduation in this "delicious literary Gothic debut." (The New York Times Book Review)
Related: A Suspicious Death Troubles an Elite Boarding School in J.T. Ellison's Addictive New Thriller