If you're a fan of mystery and thriller books, it's likely you've heard of Andrew Klavan. The author has been nominated for an Edgar Award five times (winning the statue two of those times), his books have been translated into several languages, and two of his novels have been adapted into films. Through intricately complex characters and surprising twists and turns, Klavan is a master at keeping his readers on their toes.
Klavan is known for his quick wit and humor, and you can bet these characteristics find their way into his fiction—creating the ideal blend of drama, thrills, suspense, and humor. Below are eight must-read books by Andrew Klavan. Add them to your to-be-read list today, and prepare to be floored.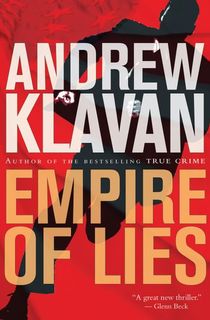 Empire of Lies
The past is calling for Jason Harrow, and he's not welcoming the call. He's managed to block out his former life by creating new life in the American Midwest, complete with a beautiful home and family. But when a woman he shared a life with years ago calls him up, claiming her daughter is missing and that Jason is the only one who can find her, his life is once again turned upside down.
Suspicious, but curious, Jason makes his way to New York City where he gets caught in a web of murder, crime, and lies that threaten to unravel everything he holds dear in his present life. Hunted by terrorists and the police, he's in a race against time to solve the case that began about a missing person, but has escalated into so much more.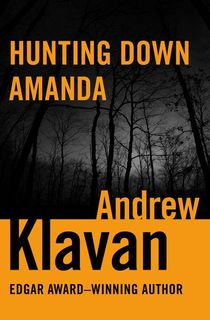 Hunting Down Amanda
Five-year-old Amanda Dodson has an extraordinary ability. At the same time as a plane crashes over the small coastal town of Hunnicut, Amanda wanders into the woods alone. After searching for hours, her mother Carol Dodson finds her, but Amanda isn't alone. With her is one of the plane's passengers who Amanda revived using her strange abilities.
Terrified someone will discover her daughter's abilities, Carol packs up and moves the two of them to New York City. Danger follows as the government and scientists alike want the little girl and her incredible healing abilities. Will Carol and her newfound alliances in the Big Apple be able to keep Amanda safe from some of the country's most powerful people?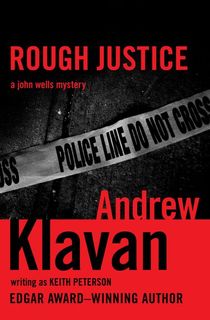 Rough Justice
There's a body six feet below the playground of an elementary school in Little Italy, and reporter John Wells is the only working cop who knows it. Fifteen years after the murder, he got the tip from a dying cop who, with his partner at the time, was responsible for the crime. They were working for the mob that wanted this man dead. The murder of E.J. McMahon remains one of the most notorious cold cases, and now Wells has a chance to solve it.
With clues he received from the cop, Wells goes in search of the remaining guilty officer. His goal: to right a wrong, and rectify the death of a man who has spent the last fifteen years secretly in the ground.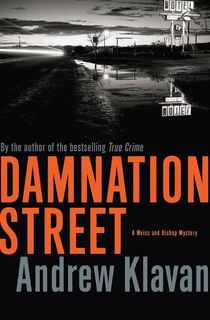 Damnation Street
Scott Weiss and John Foy are on opposite sides of the law. Weiss is a private detective, and Foy, a professional serial killer. However, they have one thing in common: They're both after the beautiful and elusive Julie Wyant —a woman on the run.
Foy and Julie spent one night together, but after learning his truth, she ran. Now, he wants her back. The only man who can find her is Weiss, and Foy knows it. With Weiss closing in on Julie and Foy on his heels, it's a race against time for these two men to see who will reach Julie first. Will it be the detective trying to protect her, or the psychotic serial killer who wants her all to himself?
The Long Way Home
Charlie West's best friend was stabbed to death, and police are planning to charge him with the murder. The next thing he knows, he's on the run. The only people he can trust are his childhood friends. Together, the group searches for answers about what really happened the night Charlie's best friend died - a night he can't remember. Did he commit the murder? Or is something more sinister to blame?
If We Survive
Will Peterson is part of a mission trip to rebuild a destroyed elementary school in Costa Verde. They win the hearts of the locals with their generosity and kindness, and leave feeling their trip has been a success. Then, just as they're boarding the plane home, a revolution breaks out.
Now, Will and the rest of the mission trip are faced with firing squads, the dangerous depths of the jungle, and foreign prison cells. Every character in this novel embodies a particular strength that, when put together, makes for a riveting tale of survival and friendship. One thing is certain: No one will leave Costa Verde the same.
True Crime
In the final weeks leading up to the lethal injection of accused murderer Frank Beachum, an unlikely reporter takes on the case to prove Frank's innocence. But Steven Everett is no beacon of hope. This rusty reporter drinks too much, and has committed adultery on multiple occasions. But Steven is Frank's last chance to clear his name. He's on death row for the murder of a pregnant young woman—a murder he swears he didn't commit.
Identity Man
If you had the opportunity to completely remake your life, would you? That is the proposition put in front of John Shannon by a mysterious figure who calls himself the 'Identity Man.' John is a petty thief on the run from police who want to charge him with a murder he didn't commit. He's facing life in prison or death by lethal injection, and the 'Identity Man' is his ticket out.
Taking the deal, he's now living the life he never thought he'd have: He has a steady job, a good home, and a woman he's crazy about. But this bliss comes to a hault when his past catches up with him. Out of seemingly nowhere, dirty cops, gangsters, and politicians want him dead, and John wonders if the 'Identity Man' is connected. Who was this man who made John an offer he hastily took? Now that he's had a taste of it, John will do everything in his power to protect his new life and the people in it.
This post is sponsored by Open Road Media. Thank you for supporting our partners, who make it possible for Murder & Mayhem to continue publishing the thriller stories you love.
KEEP SCROLLING FOR MORE THRILLING STORIES