Do you enjoy uncovering the truth behind some of history's biggest unanswered questions? Then you must be a fan of archaeological mysteries. Filled with gripping tales of ancient artifacts, skeletal remains, pharaohs' tombs, and bizarre curses, archaeological mysteries contain some of the most captivating depictions of international travel, including adventures through dangerous jungles and other forbidden locations.
While some archaeological mystery novels are centered around the discovery of historical landmarks and ancient relics, others depict curses and supernatural motifs. The subgenre promises to have something for everyone; even you, detective. We've done some digging and dusted off the best archaeological mystery novels that will appeal to your love of thrilling investigations and international intrigue.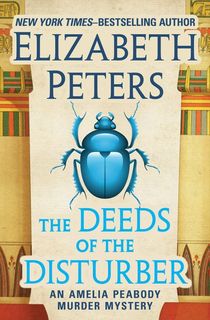 The Deeds of the Disturber
Amelia Peabody is a talented archaeologist and the star of Elizabeth Peters' long-running archaeological mystery series. In her fifth adventure, Peabody sets her sights on uncovering the truth behind a mummy's curse. When a strange visitor begins to stalk her at the museum, Peabody finds herself at the heart of two mysteries. The closer she gets to the truth, the more dangerous her work becomes to herself and everyone around her.
Related: 13 Perplexing Mysteries to Read While You Wait for Death on the Nile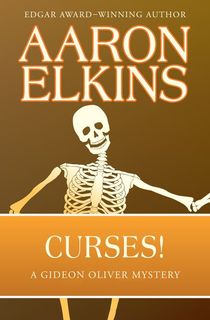 Curses!
Gideon Oliver is known as the Skeleton Detective, and for good reason. When he is sent to Yucatán to investigate human remains found within the ruins of Mayan civilization, he unknowingly uncovers several ancient curses that begin to wreak havoc on his team. Will Gideon Oliver make it out alive? And will he be able to solve the mystery hidden within the skeletal remains of the Mayan people? Supernatural elements will envelop you and take you into a world of dark ancient mysteries in Curses!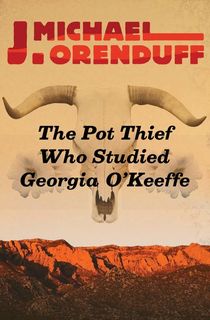 The Pot Thief Who Studied Georgia O'Keeffe
When Hubie Schuze excavates ancient treasures throughout New Mexico, he's called a thief, but his true goal is to uncover the truth behind the people whose artifacts would have otherwise remained buried in the desert. The Pot Thief Who Studied Georgia O'Keefe is a comedic take on an archaeological mystery, where nothing is as it seems, and the truth remains hidden in dirt and sand. If you're looking for a novel that will hook you with the promise of an unforgettable mystery with a unique comedic flare, look no further; Orenduff's Pot Thief Mysteries are perfect for you.
Related: 15 Mystery Book Bundles That Will Hook You From the Very First Page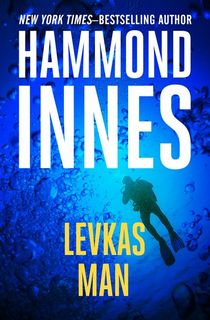 Levkas Man
Levkas Man centers around a father who is determined to uncover the truth about humanity's past. The man's son doesn't understand his father's greatest ambition, until he goes on his own journey of discovery. This story travels from Amsterdam to Malta to the isles of Greece in the hopes of finding a resolution to the bizarre mystery with which the two men grapple. Hammond Innes's timeless story of the unearthing of archaeological secrets is also a gripping tale of family discovery filled with twists and turns.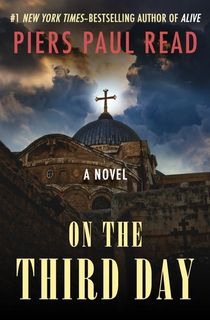 On the Third Day
On the Third Day posits the question: What if Christ didn't actually rise from the dead, as Christians have believed for centuries? When Jesus's skeletal remains are allegedly discovered, the case necessitates a determined and unrelenting detective who's willing to explore the tombs of Jerusalem.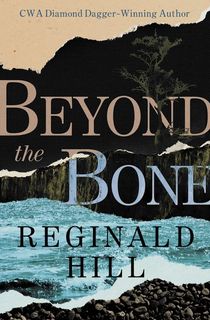 Beyond the Bone
When a Roman skeleton is stolen, it coincides with several shocking events that take place around the globe. Only one woman can solve the case, but it involves going deeper into the history of Rome and determining the true identity of the skeleton. If the premise of this novel isn't enough to capture your attention, the unique characters and their bizarre involvement in the case is sure to keep you hooked until the big reveal.
Related: A Killing Kindness: 13 Gritty Mysteries By Dagger Award-Winning Author Reginald Hill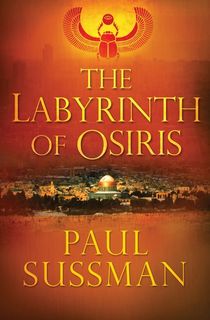 The Labyrinth of Osiris
Paul Sussman's third addition to the Yusuf Khalifa series follows the police officer as he investigates a case involving Egyptian artifacts and the Russian Mafia. While it's enough to set the detective on a whirlwind of research, an unexpected cold case file from the 1930s may be his only hope in solving an international web of mysteries. If you enjoy travel, archaeology, and police mysteries, The Labyrinth of Osiris delivers all three, wrapped within an unforgettable story about a man who's determined to learn the truth, no matter the risk.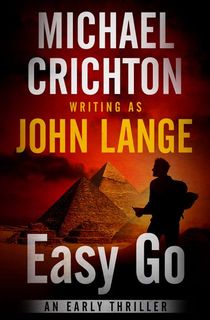 Easy Go
Easy Go features several unforgettable moments of archaeological discovery. When a professor uncovers the tomb of an Egyptian pharaoh, he becomes completely immersed in its mysteries. Egypt is a popular setting for archaeological mysteries, but Michael Crichton's use of the landscape is unlike any other. Once a group of thieves find even grimmer secrets, Easy Go's story evolves from a casual read to one you won't be able to set down, not even for a second.
Related: 7 Lesser-Known Michael Crichton Books That Will Get Your Heart Pounding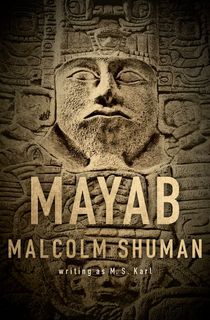 Mayab
Clay Holliman is an amateur archaeologist on a trip to the Yucatán Peninsula to discover more about the Mayan people who once inhabited the land. His search for answers will take him from dig sites to the jungle. For anyone who enjoys an all-out adventure into the realm of archaeology and history, Mayab is the perfect mystery novel for you.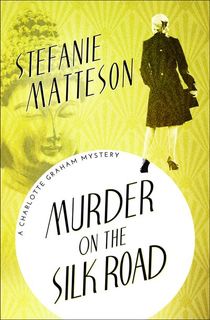 Murder on the Silk Road
Charlotte Graham may seem like your average actress on an exotic vacation, but her ability to crack a case is unmatched. Stefanie Matteson has crafted the perfect detective in Charlotte Graham, who won't rest until she unravels a tangled web of secrecy and uncovers the irrefutable truth behind a missing Buddha statue.
The Crossing Places
If you've ever considered picking up an Elly Griffiths novel, there is no better place to start than the beginning of Ruth Galloway's story. In the first novel in the series, Galloway spends her days digging up bones and making new discoveries, but she never expected to find evidence of ritual sacrifices that may be linked to the Bible and a world-famous playwright. Ruth Galloway's determination to find the truth will captivate you from beginning to end.
Related: 10 Classic Whodunits Every Mystery Fan Needs to Read
The Stone Circle
The 11th book in the Ruth Galloway mysteries follows her on an excavation through a salt marsh, where she discovers the bones of a girl who went missing decades prior. When the past and present merge, will the archaeological investigator be able to keep her sights set on Margaret Lacey's case, or will she be led in a completely different direction?
Wrecked
When Captain Edward Eubank dies as a result of a suspicious drowning, Faye Longchamp is distraught, yet determined to uncover the truth behind his death. In this archaeological mystery, she investigates a shipwreck in hopes of discovering any evidence that may help her solve the case. For fans of underwater mysteries mixed with murder and ancient treasure, Wrecked will keep you on the edge of your seat.
This post is sponsored by Open Road Media. Thank you for supporting our partners, who make it possible for Murder & Mayhem to continue publishing the mystery stories you love.