Sometimes, a murder mystery novel wastes no time at all in getting to the action at the heart of its plot. Early on, we know who was murdered and how; the only question left is who did it—and, by extension, why. In that case, you're most likely reading a whodunit. A slang term for the phrase "who [has] done it" that caught on in the 1930s, whodunits soon blossomed into their own subgenre. In these absorbing reads, the plot centers on deducing who the murderer is, and the reader is encouraged to solve the case right alongside the presiding sleuth. It's the perfect option for mystery fans who love a good brain teaser—and for armchair sleuths itching to crack a case!
Related: 10 Classic Mystery Novels Everyone Should Read
Think you've got what it takes? Here are 10 classic whodunits that are sure to puzzle you and keep you riveted from the first page to the last.
10 of the Best Whodunit Books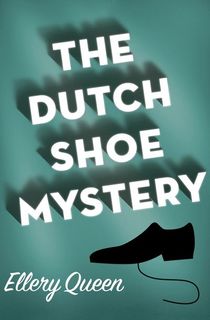 The Dutch Shoe Mystery
What better way to top this list than with a whodunit from Ellery Queen? After all, Queen is "the most important American in mystery fiction," according to Edgar Award-winning editor Otto Penzler. Ellery Queen is actually the pseudonym for cousins Frederic Dannay and Manfred Bennington Lee, who co-wrote dozens of crime fiction books together; it's also the name of their most popular fictional character and the star of The Dutch Shoe Mystery.
As the son of a policeman, Ellery Queen knows a thing or two about crime scenes. And this one is the most baffling he's encountered yet: an heiress is scheduled for surgery, but before she's wheeled into the operating room, doctors find her strangled to death on her gurney. Who would do such a thing, and why?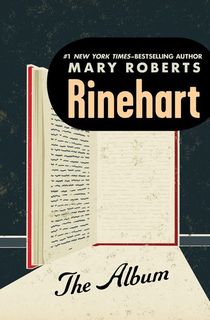 The Album
There's a lot riding on your shoulders when you're given the nickname "the American Agatha Christie"—but Mary Roberts Rinehart carries the mantle with ease. Published in 1933, this top-notch mystery takes place in a secluded gated community known as Crescent Place. Over the years, the residents of Crescent Place have grown increasingly wary of outside intervention, to the point that their streets resemble a time capsule from the 1890s. But when a bedridden old woman in the community is killed with an axe, avoidance is no longer an option. It's time for her neighbors to break their silence and acknowledge the world outside their small, strange enclave.
Related: America's Agatha Christie: 10 Whodunits by Mary Roberts Rinehart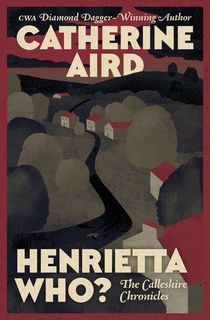 Henrietta Who?
Henrietta Jenkins is spending a quiet afternoon at the library when she receives terrible news: her mother was killed that morning in a hit-and-run accident. Soon afterward, Henrietta is told that her mother's autopsy returned curious results. Mrs. Jenkin's death was no accident... nor did she appear to have ever given birth. Reeling from this shocking turn of events, Henrietta Jenkins—if that is her real name—turns to Detective Inspector C. D. Sloan to help her get to the bottom of this bizarre conundrum, and bring the killer to justice. Henrietta Who? was first published in 1968, and belongs to English author Catherine Aird's long-running Calleshire Chronicles.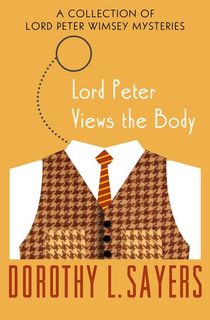 Lord Peter Views the Body
In his free time, archetypal gentleman sleuth Lord Peter Wimsey enjoys collecting rare books, sampling fine wines, playing the piano—and, naturally, solving murders. This collection of a dozen short whodunits features Lord Peter reasoning his way through a variety of puzzling situations. In the end, he always manages to deduce the culprit of the crimes—but not without a good deal of playful brain teasers that will satisfy curious readers.
Related: Dorothy L. Sayers: Meet the Doyen of Crime Fiction Who Created Lord Peter Wimsey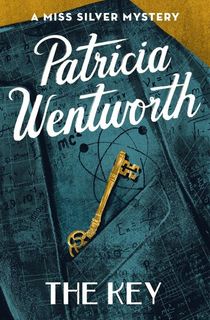 The Key
It was only by the skin of his teeth that Michael Harsch, a German Jew, escaped certain death at a Nazi concentration camp. His wife and daughter were not so lucky. Vowing revenge on the Third Reich, Harsch turns his focus to bringing down Hitler and his henchmen by developing a powerful explosive for the British army. When he's murdered, the government is left wondering whether this was the work of an eccentric local or a foreign assassin. Miss Silver steps in to settle matters once and for all.
Related: 15 Forgotten Female Mystery Writers from the Golden Age and Beyond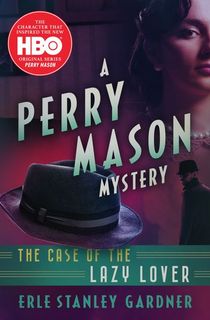 The Case of the Lazy Lover
Erle Stanley Gardner penned his first Perry Mason mystery novel in 1933, and the long-running series remains popular today. The book series has even inspired a 2020 screen adaptation, the HBO show Perry Mason.
Related: A Perry Mason Mystery: How Erle Stanley Gardner Created a Mystery Classic
In The Case of the Lazy Lover, defense lawyer Perry Mason receives two rather large checks in the mail from a woman he doesn't even know. When he tries to speak with her, he only encounters the woman's husband, who says that she ran off with their daughter's boyfriend and he hasn't seen her since. That's just the beginning of a complex case Mason can hardly wrap his head around. In most of the whodunits on this list, the murder victim is struck down early on. But you'll have to keep reading to find out who actually dies in this tangled web—and, of course, who did the killing.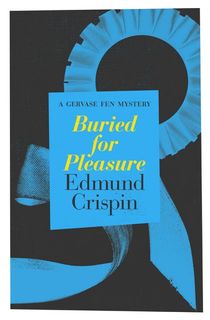 Buried for Pleasure
In Edmund Crispin's Buried for Pleasure, Oxford professor and amateur detective Gervase Fen must solve not one murder, but a whole string of them. Someone in the sleepy English village of Sanford Angelorum is blackmailing other townspeople, and eliminating potential witnesses. A literary mystery with a puzzling storyline, it's no wonder The Daily Telegraph said that "Crispin is capable of passages of both genuine suspense and ingenious deduction."
Dancers in Mourning
Along with Agatha Christie, Dorothy L. Sayers, and Ngaio Marsh, Margery Allingham was a "Queen of Crime"—one of the acclaimed female mystery authors who penned highly popular mysteries during the Golden Age of Detective Fiction. Dancers in Mourning features Allingham's beloved sleuth, Albert Campion. Entertainer Jimmy Sutane has been on the receiving end of cruel practical jokes, but when a member of his theater troupe is viciously murdered, no one's laughing anymore. Campion must employ all the deductive skills in his possession to find out, well, whodunit.
Related: Queen of Crime: Margery Allingham's Mystery Novels Still Hook Us Today
Still Dead
Ronald Knox wrote the rulebook on whodunits—literally. His "Ten Commandments" on mystery fiction set out various stipulations for writers to craft "fair play" whodunits, in which the reader is given a shot at cracking the case on their own. Still Dead features the recurring character Miles Bredon, an investigator for an insurance company who must travel to Scotland to sort out a sorry state of affairs. A man has been found dead on the side of the road not long after being acquitted of criminal charges. Who's still holding a grudge, and why?
Murder on the Orient Express
This might be an obvious pick for those of you that are obsessed with British mysteries; but for readers who haven't yet picked up this classic whodunit by Agatha Christie, let this be the final nudge you need to delve into Murder on the Orient Express. Belgian detective Hercule Poirot is traveling from Istanbul to London via railway when he receives word that an American passenger has been murdered. As the train hasn't made any stops yet, the killer is still onboard—and it's up to Poirot to put the clues together and determine the perpetrator's identity.
This post is sponsored by Open Road Media. Thank you for supporting our partners, who make it possible for Murder & Mayhem to continue publishing the mystery stories you love.