Before Michael Crichton combined science with thrills, and Dan Brown introduced theological conspiracies to the masses, Arthur Hailey was churning out blockbuster novel after blockbuster novel. Through meticulous research, Hailey revealed the inner workings of major banks or pharmaceutical companies—and then shook things up with elements of disaster, corruption, and crime. He was the king of the unputdownable commercial thriller, captivating readers around the world with his movie-worthy plots.
In fact, Hailey's work is the perfect antidote to high-stress days—which is why we've curated a list of his best, must-read books. Pick up one of the Arthur Hailey titles below whenever you're needing an entertaining distraction from everyday worries.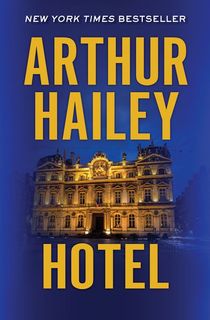 Hotel
Arguably Hailey's first great novel, the plot of Hotel may sound like isn't conducive to thrills, but the constrained time period keeps tensions at a fever pitch. Over the course of a single workweek, intertwining narratives tell the story of an independent hotel's struggle for financial survival. With the growing success of a competitor hotel chain, the management team must prevent their enemy's takeover—in addition to fighting their own failings and ambitions, and the shocking shenanigans of their wealthy clientele.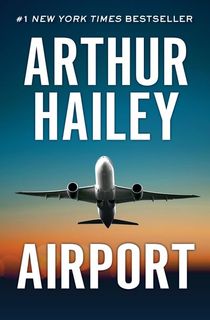 Airport
The best-selling book of 1969, Airport remains one of Hailey's best-known works. It takes place at a Chicago airport as a snowstorm wreaks havoc on its runways and flights, periodically cutting to the drama aboard an endangered plane. The novel became the popular 1970 film of the same name, which jump-started the disaster movie genre.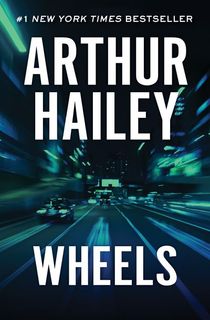 Wheels
Hailey was at the height of his powers after the success of Airport. But instead of making a safe, predictable return to the disaster genre, he decided to explore new territory: the auto industry. Wheels features Hailey trademarks like major moral conflicts and topical issues—from race relations to corporate corruption—as the people at a Ford-like car manufacturer play a dog-eat-dog game to come out on top.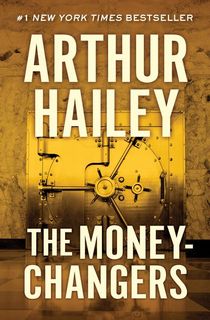 The Moneychangers
The Moneychangers shows the worst of office politics on a grand scale: Set at a major American bank, two executives vie to replace the recently deceased CEO. Their high-stakes rivalry is further complicated by a scandal that threatens to ruin the bank's reputation—and close its doors entirely. Crime, secrets, and greedy schemes are par for the course, but The Moneychangers manages to stay smart and grounded without resorting to easy, flashy thrills. As with so many of Hailey's novels, it was also adapted for the screen—a 1976 NBC miniseries.
Related: 10 Must-Read Jack Higgins Thrillers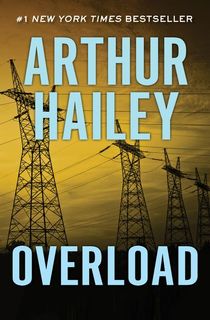 Overload
In Overload, Hailey turns his eye to the world of electric power production. Readers are taken to 1970s California, where a summer heat wave has paralyzed the state. As if the high temperatures weren't enough, a terrorist attack on Golden State Power and Light's largest generator leads to devastating outages. As high-ranking businessmen, environmentalists, reporters, and everyday Californians wade through the chaotic aftermath, Overload demonstrates just how much we depend on electricity.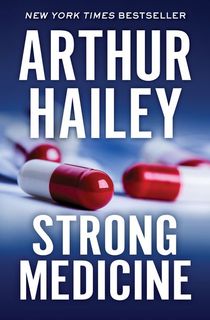 Strong Medicine
It's 1957, and it seems that no amount of care will prevent Mary Rowe from dying of hepatitis. Enter Celia de Grey, a little-known pharmaceutical sales rep, who prescribes the drug that miraculously saves Mary's life. It's the start of a glittering career that places Celia far above her peers—though she slowly realizes that she's the star of an industry that's more invested in itself than its patients. As Hailey spins an edge-of-your-seat yarn about sin and greed, he exposes how deep corruption can run in the communities with whom we entrust with our lives.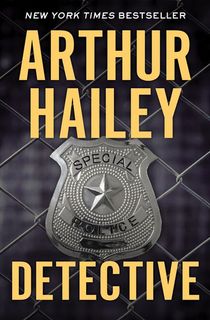 Detective
Hailey's final book before his 2004 death trades airports, hotels, and auto factories for a Miami homicide unit. Detective-Sergeant Malcolm Ainslie must have one last conversation with the serial killer he put behind bars—the ruthless Elroy Doil—before the man is executed the next day. But while Elroy willingly confesses to several murders, he insists he didn't commit the crime that has sentenced him to death. Now, Malcolm must separate fact from fiction to determine who is innocent and who is the real monster.
This post is sponsored by Open Road Media. Thank you for supporting our partners, who make it possible for Murder & Mayhem to continue publishing the thrilling stories you love.
Featured photo of Arthur Hailey: Alchetron
KEEP SCROLLING FOR MORE THRILLING STORIES