Jack Higgins passed away at his home on the English Channel island of Jersey on Saturday, April 9, 2022 at the age of 92. Known for his high-energy, character-driven thriller plots, Higgins leaves behind an enduring legacy of work.
Often called the Jason Bourne of thriller writers, Higgins was both prolific and innovative. By the time he published the 1975 blockbuster, The Eagle Has Landed, Higgins had already honed his craft in 35 other novels. His career skyrocketed soon thereafter, as readers and Hollywood studios gobbled up his tales of coldhearted baddies, noble secret operatives, and World War II espionage. The stunning popularity of The Eagle Has Landed and its antihero, Liam Devlin, changed the course of Higgins' life. Today, his books have sold over 250 million copies and have been translated into approximately 55 languages. Higgins' iconic characters are some of the most-loved in the thriller genre.

One iconic series character would be enough for most authors, but in 1992 Higgins reinvented his career once again with Eye of the Storm, the first novel featuring Sean Dillon. The thespian-turned-IRA-hitman-turned-British-intelligence-agent struck a chord with readers, propelling Higgins back to the top of the bestseller lists. The series has become his longest-running; the 22nd (and final) book in the Dillon series, The Midnight Bell, was published in December 2016, seven months shy of Higgins's 88th birthday.
If you're new to Higgins' work or simply want to relive the action, we've narrowed down 10 of the author's best thrillers. From Nazi conspiracies and assassination attempts to terrorist organizations and drug cartels, these books will leave hooked, breathless, and jonesing for your own spy adventure. No matter which book you pick up, you'll discover characters as tough, bold, and resilient as their unrivalled creator.
Related: The Eagle Has Landed: 13 Riveting Jack Higgins Books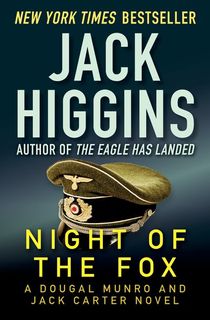 Night of the Fox
As a shipwrecked American in Nazi-occupied England, Colonel Kelso poses a serious threat to the Western Allies. If taken hostage and interrogated, would Kelso spill the beans on their planned Normandy invasion? In Nazi hands, such information would turn the tide of the war—and not in the Allies' favor. Harry Martineau, a covert British operative, is sent to put out the fires before they're lit. The plan: pose as a Nazi officer and infiltrate German headquarters. The goal: bring home Colonel Kelson—dead or alive.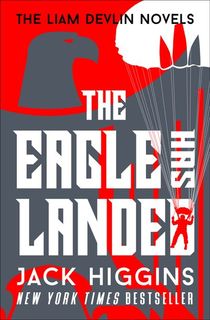 The Eagle Has Landed
The Nazis have hatched their most daring scheme yet. Under the leadership of Kurt Steiner and Liam Devlin, an IRA gunman, they'll kidnap Winston Churchill and cripple their Allied enemies. Once their raid is set into motion, however, the residents of an English town threaten the entire operation. The Eagle Has Landed was the world's first introduction to the now-famous action hero, Liam Devlin, and was adapted into a film starring Michael Caine, Robert Duvall, and Donald Sutherland.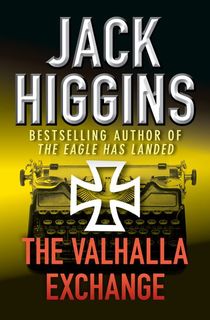 The Valhalla Exchange
A real-life mystery sits at the center of this fast-paced thriller, as a journalist investigates the disappearance of Hitler's secretary, Martin Bormann. With the Allies closing in and the Nazi regime in tatters, Bormann escaped Germany in 1945—but how, and with what help? Told through flashbacks, Higgins slowly unveils the missing pieces of the puzzle: alliances with POW prisoners, a tangle of conspiracies, and the things one man is willing to do for freedom.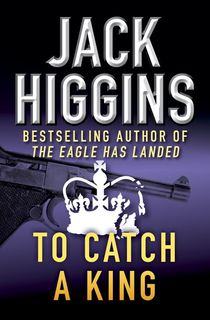 To Catch a King
Like The Valhalla Exchange, To Catch a King takes a page out of the history books—namely, the plotted kidnapping of the Duke and Duchess of Windsor. As they gear up for their invasion of Britain, the Germans try to apprehend their royal targets, hoping to install them as puppet monarchs and curry favor with the conquered Brits. However, the interference of a bartender and a Billie Holiday-style crooner throws a wrench in their plans. They're ready for a Nazi takedown, but will the heroics of two unsuspecting misfits be enough to save the Windsors or England itself?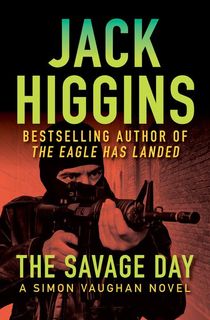 The Savage Day
When the IRA steals your country's gold, who are you gonna call? For the British Army, the obvious choice is Simon Vaughan: a Korean War vet, an ace gunrunner, and an ex-convict. With such a glowing resumé, the Brits believe he's their best shot at recovering the stolen cache—and if he dies, well, it's no skin off their back. Soon, Vaughn finds himself thrust into war-torn Ireland, where even his military mettle may not get him out alive...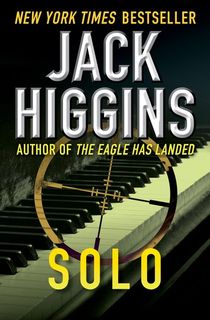 Solo
Solo is a Taken-esque thriller set on a more even playfield: both of the male leads are like Liam Neeson's character. While fleeing the scene of a high-profile mission, assassin John Mikali kills a bystander to protect his identity. That bystander was none other than the daughter of Asa Morgan—a special forces officer with a bloody, but seemingly spotless, track record. So begins an international chase as Morgan seeks his revenge on Mikali. But in a game where it's killer against killer, the prey can become the predator faster than a sniper's bullet...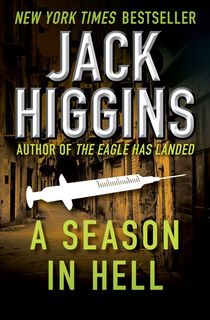 A Season in Hell
Sarah Talbot is a powerhouse lawyer in New York City. Sean Egan is one of the British Army's most valuable killing machines. The unlikely duo is united by the murders of their loved ones, who were the victims of a vicious drug cartel. Together, they'll hunt the monsters responsible—an enigmatic villain known only as "Mr. Smith"—even if it means traveling to the depths of hell.
Eye of the Storm
Meet Sean Dillon: a master of disguise and a terrorist in cahoots with Saddam Hussein. He's just been hired to take out Margaret Thatcher, though a betrayal will spare the Iron Lady of Dillon's killshot. Thwarted, but no less to determined to carry out his orders, Dillon and a sexy KGB partner turn their eyes towards the British War Cabinet itself. Picking off government officials is never an easy task, but with his enemies in hot pursuit—including Higgins' other famous character, Liam Devlin—Dillon may be in over his head.
Rain on the Dead
Nearly 20 years after Eye of the Storm was released, Sean Dillon—the former IRA terrorist now working for British intelligence—is still going strong. While attending a dinner party at the president's Nantucket home, Dillon witnesses a botched assassination attempt. A scary enough event in itself, it's another discovery that will send a greater chill down Dillon's spine: the culprit is his greatest nemesis—and they're out for more than the president's blood.
The Midnight Bell
Higgins' final installment in the Sean Dillon series plunges the action hero into a web of seemingly unrelated catastrophes. A woman is killed by a drunk driver in Northern Ireland. A London government agency receives threats from a riled al-Qaeda group. Meanwhile, the CIA moves forward with an anti-terrorism initiative despite receiving no greenlight from the president. A mysterious figure named the "Master" will connect them all—and Dillon's team of operatives may get caught in the crosshairs.
This post is sponsored by Open Road Media. Thank you for supporting our partners, who make it possible for Murder & Mayhem to continue publishing the thrilling stories you love.
Featured promotional DVD still of "The Eagle Has Landed" via Columbia Pictures
KEEP SCROLLING FOR MORE MYSTERY STORIES