Baron Birtcher has done it all. He grew up in California and spent several years as a professional musician before getting involved in real estate, and finally, becoming an award-winning novelist. Birtcher's background in California shines through in his West Coast-based novels, and a few are even peppered with musical elements reflective of his career as a musician.
You can't go wrong with any of his bestselling and award-winning novels. Birtcher's writing has been lauded as "the real deal" by Publisher's Weekly, "fast pace and engaging" by Booklist, and "solid, fluent, and thrilling" by Kirkus. He currently has seven novels in print, with a seventh set for a highly-anticipated release this June.
Continue reading to learn more about Birtcher's newest addition, Reckoning. Once you pre-order the book, check out his extensive back catalog for hours of thrilling entertainment.
Coming June 2023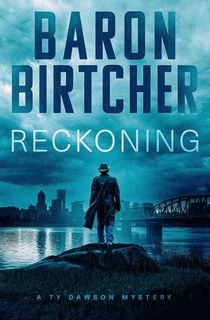 Reckoning
Note: This title releases in June 2023. Available for pre-order now!
In this third installment of the Ty Dawson Mysteries series, lawman, rancher, and Korean war veteran Ty Dawson investigates the mysterious death of a Portland police detective amidst growing tensions between US Fish & Wildlife Service and longtime cattleman, KC Sheridan. Although the police force and the detective's own partner are ready to call the death a suicide, Ty has other ideas, especially since the evidence points to murder. And as Ty unveils the corruption that threatens everything around him, Ty sees for himself that greed and evil go hand in hand—and they're willing to take down anyone who gets in their way.
Catch Up on Baron Bitcher's Thrilling Books While You Wait!
Roadhouse Blues
Newly-retired LAPD homicide detective Mike Travis was enjoying his time away from the gritty world of crime, until one phone call changed everything. Now, he must leave behind his burgeoning charter sailing business to investigate a series of grotesque, disturbing murders. Reunited with his partner in the force, Mike Travis finds himself doing everything in his power to prevent any more innocent people being murdered in the so-called "City of Angels."
Ruby Tuesday
Mike Travis is back on the scene in Ruby Tuesday, once again following a failed attempt to retire. And this time, the crime hits close to home—literally. When Travis sails his yacht into the tropical harbor of Kona, Hawaii, he is shocked to find his family home riddled with bullet holes, drugs scattered everywhere he looks, and the dead bodies of a famous rock star and his groupies on the floor.
All Travis has to go on is that there's a long-lost recording by one of the world's most infamous rock bands out there that's worth millions—and he's not the only one trying to find it. Enter the rarely-seen underside of a tropical paradise, where "wealth and greed are steeped in sex, vengeance, and murder."
Angels Fall
In book three of the Mike Travis series, Travis is trying to start his Hawaiian scuba diving business, only to be pulled away by the disappearance of a young girl on the island. He soon finds himself in the city's seedy underbelly, where the culture is driven by designer narcotics and greed. And as Travis unravels the mystery, he's forced to confront his own past and complicity in an act of evil. This "hardboiled tropical noir" tells the story of "the cost of moral corruption and the high price of redemption."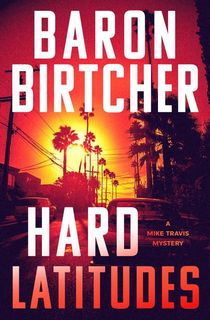 Hard Latitudes
Mike Travis can never seem to catch a break, and the fourth and final installment in the bestselling Mike Travis series is no different. After a botched blackmail scheme, Travis is pulled from Hawaii to Los Angeles to help his estranged brother, "a man of privilege with the soul of a predator." With the help of his friend, Snyder, Travis uncovers a disturbing world of sexual slavery and insatiable greed that spans from Hong Kong to Hawaii. As Travis investigates, a truth comes to light with the potential to devastate a powerful family—and amidst it all, Travis, himself, has become the prime suspect in a murder investigation.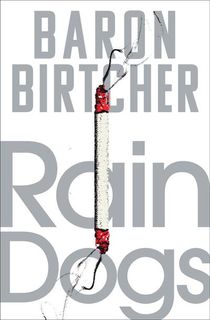 Rain Dogs
Birtcher's first standalone novel gets right down with the nitty gritty: the year is 1976, and cocaine is back—and with it, a newfound level of violence. The nameless narrator and his partner—both Vietnam war veterans—live a quiet life growing marijuana in northern California. But when they find themselves drawn into a winnerless war between a paranoid Mexican drug kingpin and corrupt federal agents, they soon realize they were never anything more than just pawns in the game…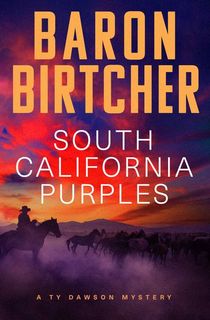 South California Purples
Meet Ty Dawson, a complicated man who finds himself involuntarily called in to help local law enforcement in Meriwether, Oregon, with a political activist whose wrath is not to be taken lightly. When the hostility escalates to bloodshed, Ty is drawn into a conflicting situation where he must choose to fight, or watch as the American West devolves into a lawless land of cruelty. Find out what Ty does next in this story that illuminates "sometimes poignant, often violent, strains of the 1970s and the human costs of a nation in transition."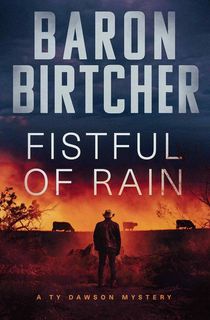 Fistful of Rain
In this fast-paced, thrilling sequel to South California Purples, Ty Dawson is back to investigate the theft of a rancher's livestock which escalated to arson, and then the murders of nearly a dozen people. While tensions grow between the town residents and the nearby "hippie" commune they accuse of committing acts of violence, Sheriff Ty Dawson finds himself caught in the middle as he tries to get to the bottom of the mystery. In true Birtcher fashion, this gripping story will have you on the edge of your seat until the final page!