Sometimes a run-of-the-mill mystery just isn't enough—you need the extra action and terror only a thriller can supply. If you're someone who needs a constant dose of adrenaline in your life, don't waste time waffling over which exciting read to dive into next. Treat yourself to an amazing thriller series! These eight first-in-series thrillers will hook you from the very first page.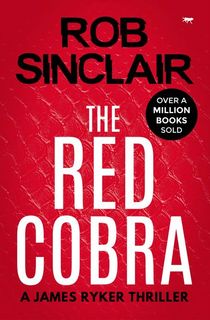 The Red Cobra
Rob Sinclair's James Ryker series currently has five books in its lineup, with over 1 million copies sold. Centered on a former member of the Joint Intelligence Agency, Carl Logan, who has taken on the new identity of the eponymous James Riker, the first book in the series, The Red Cobra, sees Ryker trying to live a fresh and quiet life away from all the chaos and violence. But when his old JIA boss, Peter Winter, tracks him down, Ryker's calm is shattered.
Winter delivers the news that the body of a woman named Kim Walker has been found in Spain, and her fingerprints match those of one of Ryker's adversaries who was already believed to be dead. The notorious female assassin known as the Red Cobra was compromised by a JIA cyber attack, and Winter has reason to believe that other agents are now at risk—including Ryker. But there's no one who knew Red Cobra better than Ryker, and after he sees the images of Kim Walker's corpse, he knows the dead woman isn't the assassin at all.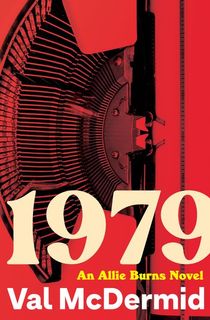 1979
The first book in Val McDermid's latest series was released in October of 2021, with the second book set to hit shelves this October. If you're looking to hop into a series that's as new and fresh as it is heart-pounding, you'll want to jump onto this bandwagon now!
Scottish investigative journalist Allie Burns can is just one among many who is having a rough go of 1979. There are blizzards, strikes, power cuts, and political turmoil. But her career means that the misfortune of others is a prime opportunity for her—so long as she can get around the men in her field.
Determined to write stories beyond the women's interest pieces she's getting assigned, Allie teams up with wannabe reporter Danny Sullivan. The stories they churn out together drudge up no shortage of enemies. If unveiling a case of international tax fraud wasn't dangerous enough, the duo go and unmask a potential Scottish terrorist group with plans to wreak havoc ahead of an impending referendum. But when Danny is found murdered in his flat, it becomes more than just a story to Allie.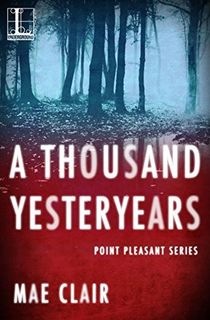 A Thousand Yesteryears
The first book in the three-part supernatural thriller Point Pleasant series seeks to find the truth lurking behind an eerie legend. When she was just a child, Eve Parish lost both her father and her best friend, Maggie Flynn, in a tragic bridge collapse. When her aunt passes away 15 years later, Eve must return to Point Pleasant to settle her estate. Tragedy lingers behind in the town like a ghost, and rumors of Mothman sightings still buzz around. And when Eve finds out some shocking information about her aunt's death, it seems like this local legend could be all too real.
Caden Flynn was lucky enough to survive the collapse of the bridge all those years ago, but he'll never forgive himself for coaxing his little sister out that night. Drowning in guilt, he has no clue what darkness is creeping through his town. But when Eve's return unearths an old secret, the two of them find themselves in the sights of a killer.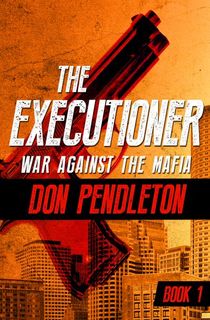 War Against the Mafia
Want to settle in for the long-haul with a thriller series? Check out the first book in this 37-part Executioner series by Don Pendleton.
American sniper Mack Bolan earned himself the nickname "Sgt. Mercy" for the compassion he showed innocents while overseas. He honed his skills for 12 years in the jungles of Southeast Asia, racking up a total of 95 confirmed kills before returning home to Massachusetts. Unfortunately, his return doesn't see him reuniting with his family. He's come to bury them.
Related: 8 Mafia Thriller Books to Bring Some Danger to Your Shelf
Bolan's own father took the whole family down in a mass murder/suicide, driven to madness by the Mafia which has an iron grip on his once-idyllic hometown. Now Sgt. Mercy is no more. Now Bolan is only the Executioner, out on a mission of ruthless revenge.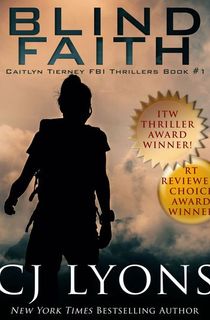 Blind Faith
The first in the Caitlyn Tierney trilogy, Blind Faith follows the gripping story of an executed serial killer who may have been innocent all along. That Damian Wright got what was coming to him is of little comfort to Sarah Durandt. After all, the cruel killer never revealed where he buried the bodies of her husband and son. Sarah vows to find them. But what she finds instead is even more shocking.
Related: CJ Lyons is the Writer with a Series for Every Kind of Thriller Reader
Damian may have confessed to the crimes, but DNA evidence implies he had no involvement in the killings. FBI Supervisory Special Agent Caitlyn Tierney reopens this heartbreaking case to track down a killer who may still be out there. For poor Sarah, the devastation has just begun.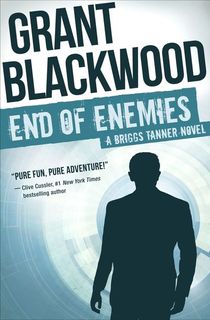 End of Enemies
This three-part series follows covert agent Briggs Tanner. In End of Enemies, Tanner knows that coincidences only precede trouble. After a man is assassinated before his very eyes, he sets out for answers. Who killed this mystery man, and why was he a target? And what lock does the key clutched in his dying hand open?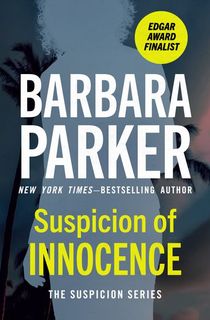 Suspicion of Innocence
This eight-part series by Barbara Parker opens with Suspicion of Innocence. Attorney Gail Connor is about to make partner at her big South Florida law firm—until everything falls apart when her sister is found dead in the Everglades. At first, it seems like a suicide, but when the investigation shifts to homicide, Gail becomes the number one suspect.
Related: 14 Mysteries Set in Florida to Keep You Off the Beach
In order to clear her name, Gail must trace back the complicated yarn of her younger sister's wildlife, unearthing connections to drug traffickers, a Native American artifact, Gail's estranged husband, and Cuban-American attorney Anthony Quintana.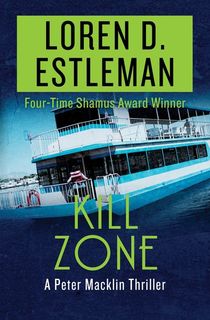 Kill Zone
Loren D. Estleman's Peter Macklin series opens with Kill Zone. Detroit is introduced to a brand new nightmare called Siegfried. This terrorist group hops aboard a river cruise armed to the teeth with M16s and explosives, takings 800 people hostage. If they don't get exactly what they're asking for, they're going to kill every last person on board.
Related: 8 Cruise Ship Mystery Books That Make for a Chilling Summer
It's a dire situation. The police can't find a way onto the boat, and at the end of the day, there's only one man equipped for this rescue: professional killer Peter Macklin. With ties to the local mob, he's an antihero through and through. When the FBI bureau chief hires him to sneak aboard the ship, he sets out to destroy the terrorists from the inside out. But there's someone deadly on his trail.