Andrea Camilleri's Inspector Salvo Montalbano series, which begins with The Shape of Water, gained popularity when it was first published in Italy in 1994. And when the books were translated into English in 2002 by Stephan Sartarelli, they found a dedicated audience in the U.S., too. Montalbano isn't your average detective: The head of the Vigàta police precinct—located in a fictional coastal town in Sicily—Montalbano navigates the seedy underworld of Sicilian political corruption while trying to solve a variety of crimes. Often described as a loose cannon, Montalbano plays by his own rules.
The following seven books are perfect for fans of Andrea Camilleri and his Inspector Salvo Montalbano series. These detective novels set against an Italian backdrop will have year re-thinking your next vacation abroad.
Out of Season
The third book in the Rocco Schiavone mystery series is set against the backdrop of the Italian Alps. When Chiara Berguet is kidnapped thanks to her parents' debt, the kidnappers' plan is foiled when their car runs off the road into a thicket of tree—killing both driver and accomplice on impact. Chiara is mostly unharmed...though gagged and bound in the back seat, unable to free herself. If that weren't enough, Rocco's personal life is a mess: He's just woken next to his girlfriend's best friend, Anna, with only a vague recollection of the previous night's steamy events. While Rocco attempts to find Chiara and deal with his trouble at home, he's also faced with a man he put in prisoner who's just escaped and is out for revenge. Antonio Manzini's latest book in the series, Spring Cleaning, was just released and picks up three days after the events of Out of Season. The entire series is well-worth a read.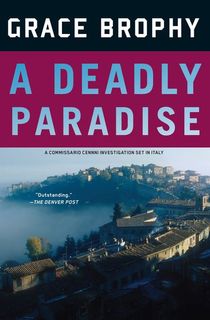 A Deadly Paradise
Inspector Alessandro Cenni is back in this second mystery by Grace Brophy. Together with his partner Elena, the duo investigate the murder of an elderly German woman in Paradiso, Umbria. As Cenni and Elena are thrown deeper into the case, they discover that it has ties to World War II...and a scandalous murder that happened in the same place 50 years ago. With twists and turns, the investigative mystery set in central Italy will transport readers to the past as they connect it with the present.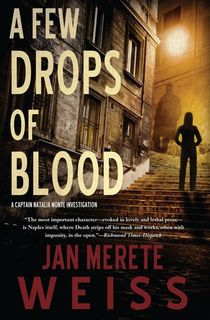 A Few Drops of Blood
Like Inspector Montalbano, Captain Natalia Monte knows how to balance her life between the police force and the seedy criminal underground world of Naples. Set amongst the art scene, A Few Drops of Blood sees Natalia try to solve the murders of two men—who were found dead in a countess' garden, shockingly posed. But while investigating the murders, she'll open doors to her past that she may not be prepared to enter.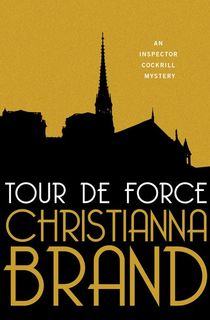 Tour de Force
Though not an Italian investigator, English Inspector Cockrill is taking some much-needed R&R on the Mediterranean when a fellow tourist is stabbed to death. Though originally on a list of suspects, Cockrill is quickly thrown into the investigation when it's discovered that he himself is a detective. As Cockrill learns more and more about his fellow tourists—now suspects—he finds that everyone has something to hide.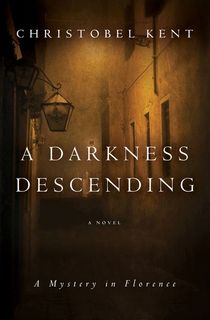 A Darkness Descending
This mystery centers around the leader of a Florentine political movement. When their leader, Silvano Niccolo, collapses at a rally, and then his partner Flavia disappears, Sandro Cellini is called in to investigate. Why would Flavia, a new mother, abandon her family? Cellini follows the trail to a sleepy seaside town, where he learns more about Flavia—including a dark past and secret life.
Auntie Poldi and the Sicilian Lions
When Auntie Poldi retires to Sicily, she thinks her days will be full of wine, sea views, and relaxation. Instead, her handsome young handyman goes missing...and winds up murdered. Thrown into the investigation, she's confronted with a make-you-weak-in-the-knees police inspector and false leads galore. Soon, Auntie Poldi realizes that her retirement might not be so relaxing after all...
Death at La Fenice
After Maestro Helmut Wellauer dies from cyanide poisoning at the La Fenice opera house, Guido Brunetti—vice-commissario of police in Venice—must investigate. As he meets the people in Wellauer's life, he learns that there are more than a few suspects hell-bent on getting their revenge. Trying to narrow down the subjects, Wellauer becomes conflicted between the law and what he believes is right.
This post is sponsored by HarperCollins. Thank you for supporting our partners, who make it possible for Murder & Mayhem to continue publishing the mystery stories you love.