Why does it feel like Britain one-ups America on crime shows? From golden oldies like Inspector Morse to the more recent Luther, Broadchurch, and The Fall, the Brits have mastered the quirky cozy mystery and gritty detective story.
But if you've watched (and re-watched) these shows already, have no fear. There are plenty of books that capture the same grittiness, quirkiness—or all-around Englishness—of your favorite British crime dramas. From classic whodunits to gripping true crime books, the following reads will help you fill the BBC-shaped hole in your heart.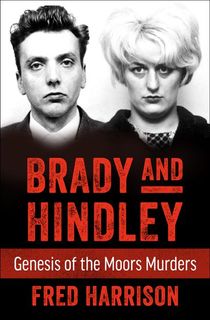 Brady and Hindley
This terrifying true story recounts the despicable crimes of Ian Brady and Myra Hindley—the couple who murdered five children between 1963 and 1965 (the youngest being just ten-years-old). When police uncovered the victims' bodies on the bleak moors of Manchester, the case was sealed as "the Moors Murders" in the true crime annuls. Based on Fred Harrison's conversations with the killers, Brady and Hindley is prime reading for anyone who likes their British crime dramas with some serious grit and depravity.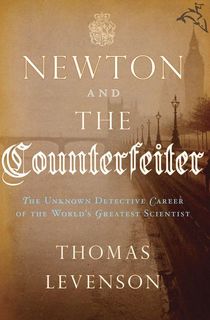 Newton and the Counterfeiter
Sir Issac Newton is known as one of the most influential figures of the scientific revolution. Less famously, however, was his other job—tracking down the period's most wanted counterfeiters. Set during Newton's time as the Warden of her Majesty's Mint, this true crime book sees the physicist-slash-detective engage in a cat and mouse chase with William Chaloner, master counterfeiter and criminal.
Related: More Than a Scientist: The Lesser-Known Life of Sir Isaac Newton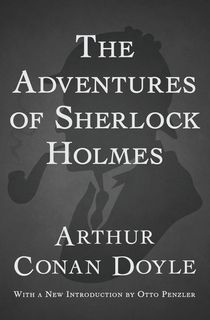 The Adventures of Sherlock Holmes
Why not go back to the beginning? Fans of the latest iteration of the much-mined character of Sherlock Holmes—BBC's Sherlock—will find a lot to love in the O.G. First serialized in The Strand magazine, Holmes' detecting exploits were formally published as a short story collection in 1982. You'd hard pressed to find a more influential work of mystery fiction.
Related: 10 Books for Sherlock Holmes Fans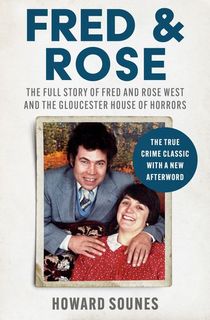 Fred & Rose
In the mid-1990s, police stumbled upon a house of horrors in Gloucester, England: Fred and Rosemary West's cellar contained the dismembered remains of nine young women, including Fred's own stepdaughter. Three others were also killed (and possibly more) over the course of the Wests' two decades of evil, making them England's most notorious serial killing couple. When it comes to violence, even The Fall pales in comparison to Howard Sounes' true crime book about the case.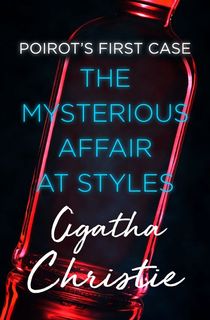 The Mysterious Affair at Styles
Next to Sherlock, Agatha Christie's Hercule Poirot is one of the most beloved detectives in British crime fiction (in fact, he even received his own New York Times obituary when Christie killed him off in 1975). Poirot made his debut in the 1920 novel The Mysterious Affair at Styles, which takes place after he flees his native Belgium for England during World War I. When a local Englishwoman is poisoned, a friend recruits Poirot to investigate the murder.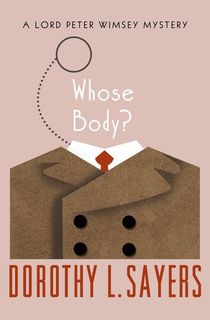 Whose Body?
British crime novelist Dorothy L. Sayers introduced her iconic gentleman detective, Lord Peter Wimsey, with this 1923 novel. A charming mix of Fred Astaire and Bertie Wooster (according to Sayers), he's the light-hearted—and perhaps more decadent—cousin of Holmes and Poirot.
Related: 10 Modern and Classic Mysteries for Dorothy L. Sayers Fans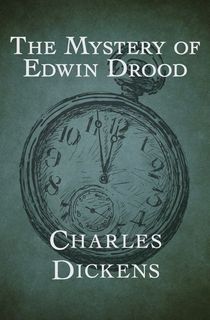 The Mystery of Edwin Drood
Dickens' last novel was unfinished at the time of his 1870 death, leaving its central mystery unsolved. Protagonist Edwin Drood plans to marry the beguiling Rose Bud, though he vanishes without a trace after receiving a threatening message. But what exactly happened to him, and if he was murdered...then whodunit? Lovers of period crime dramas like Peaky Blinders will love trying to find answers to the questions Dickens left open-ended.
This post is sponsored by Open Road Media. Thank you for supporting our partners, who make it possible for Murder & Mayhem to continue publishing the thrilling stories you love.
Featured still "Sherlock" (2010), via BBC
KEEP SCROLLING FOR MORE MYSTERY STORIES