We can never get enough Sherlock Holmes. (Even though there are nearly 60 original Holmes short stories and four novels, not to mention the many television and film adaptations.)
Thanks to the enterprising work of mystery writers and die-hard Sir Arthur Conan Doyle fans, there are plenty of books for Sherlockians (it's a real term), who know that the mark of a great mystery novel is when its solution is far from elementary.
Inspector Hobbes and the Blood
The first book in Wilkie Martin's Unhuman series introduces us to small-town journalist Andy Caplet and Inspector Hobbes. "Journalist" is a loose term in Andy's case, as he's one of the worst at his local paper in the Cotswolds. Though he's nothing short of squeamish, Andy agrees to accompany Inspector Hobbes during his investigations...and falls head first into a supernatural mystery. Is Andy imagining encounters with ghouls, goblins, and vampires, or is something more sinister than he could have imagined afoot? Andy and Hobbes will have to work together if they hope to save their town from being overrun with mayhem in this charmingly funny cozy mystery.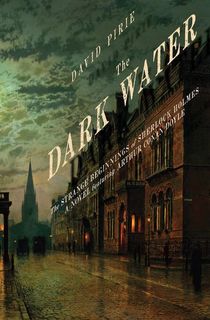 The Dark Water
Author David Pine takes readers through the fictional world of Arthur Conan Doyle—the famous detective's creator. Sherlock is based on Doyle's friend, Dr. Joseph Bell, and this story follows Doyle and Bell as they encounter all sorts of Victorian criminals in this addictive, eerie mystery.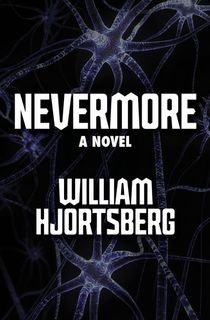 Nevermore
In this murder mystery pastiche by William Hjortsberg, Sherlock Holmes teams up with Harry Houdini and the ghost of Edgar Allan Poe—yes, you read that right—to solve a series of murders perpetrated by a copycat serial killer imitating the work of the long dead Poe. Holmes fans with a healthy love of the paranormal will devour this modern homage that brings together three icons of the strange and unusual.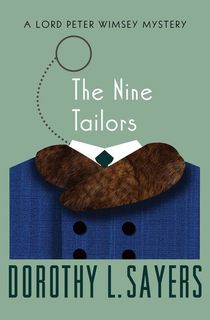 The Nine Tailors
British mystery writer Dorothy L. Sayers is best remembered for her Holmesian creation, amateur detective Lord Peter Wimsey. A typical "gentleman detective," Wimsey solves crimes for fun, and is assisted by his former valet Mervyn Bunter. In the ninth novel in the Wimsey series, Wimsey and Bunter find themselves thrown into an epic murder mystery when they take a wrong turn in East Anglia. Though at first charmed by the unique traditions of this small English town, Wimsey and Bunter's hopes for a relaxing weekend in the country are quickly dashed.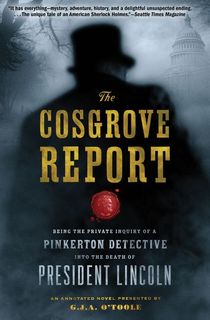 The Cosgrove Report
Hailed by Seattle Times Magazine as a "unique tale of an American Sherlock Holmes," The Cosgrove Report is a thriller that jumps from the past to present day. In 1868, Detective Nicholas Cosgrove attempts to catch President Lincoln's assassin, John Wilkes Booth. Though Booth is supposedly dead and buried, Secretary of War Edwin Stanton suspects the "master of disguise" is still on the run. When Cosgrove's report falls into the hands of modern-day private eye Michael Croft, he discovers that Lincoln's assassination was only the beginning of a dangerous conspiracy.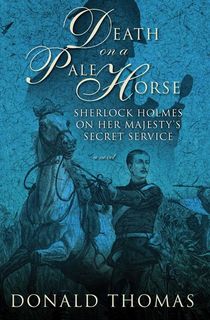 Death on a Pale Horse
Donald Thomas' own Sherlock Holmes series is perfect for fans who can't get enough of the stories by Holmes' original creator, Sir Arthur Conan Doyle. In Death on a Pale Horse, Holmes and Watson are at odds with disgraced English officer, Colonel Hunter Moran. Determined to get his revenge, Moran stages several deadly events that cause a ripple effect of chaos throughout the world. It's up to Holmes and Watson to prove Moran's responsible for these unspeakable acts and stop him before things get even worse.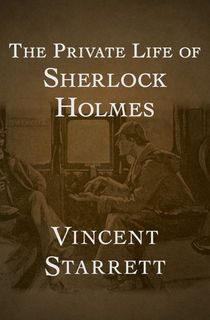 The Private Life of Sherlock Holmes
A die-hard Sherlock Holmes fan himself, Vincent Starrett was the author of several Holmes-inspired books, including his most famous: 1933's The Private Life of Sherlock Holmes. Written as a fictional biography of Holmes, this book gives fans a further look into the Holmes case files—lovingly recorded by his trusty assistant Dr. Watson. As a Holmes expert, Starrett's attention to detail and the inspiration behind Holmes' most challenging mysteries makes The Private Life of Sherlock Holmes an essential addition to any fan's library.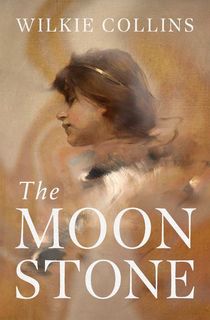 The Moonstone
Generally considered the first ever English detective novel, Wilkie Collins' The Moonstone greatly influenced Arthur Conan Doyle and his creation of Sherlock Holmes. Published in installments in 1868, The Moonstone tells the story of a precious yellow diamond given to Rachel Verinder on her 18th birthday. Though it is said to bring bad luck to its owner, the bauble is nevertheless stolen from Rachel's bedroom at night. Now, Sergeant Cuff must decipher who the thief is in this mystery that anticipates both Arthur Conan Doyle and Agatha Christie's novels.
Murder on the Orient Express
Agatha Christie's 1932 classic take on one of the 20th century's most infamous crimes, the kidnapping of the Lindbergh baby, solidified the success of Christie's creation: Detective Hercule Poirot, perhaps the most well known fictional detective after Sherlock Holmes. "I was still writing in the Sherlock Holmes tradition," Chrisite explained in her autobiography on the creation of Poirot. "Eccentric detective, stooge assistant, with a Lestrade-type Scotland Yard detective, Inspector Jap."
Like Holmes, Poirot went on to international fame and is the only fictional character to receive an obituary in The New York Times.
Dust and Shadow
Holmes takes on perhaps the most infamous unsolved mystery in this historical fiction novel by Lyndsay Faye: The Jack the Ripper murders. As the Ripper rages on through London's Whitechapel district, Holmes finds that even he is out of his depth, especially when his trusty sidekick Watson is wounded in the fray.
Arthur and George
George Edalji was the half-Indian son of a vicar, who found himself convicted of a crime he did not commit in 1903. Thanks to the efforts of Arthur Conan Doyle, Edalji was pardoned in 1907. Barnes' Arthur and George is a fictional account of these very different men and the unusual circumstances in which their lives intersected. Though, as a novelist, Barnes only adheres loosely to the facts of the case, it undoubtedly had an impact on Doyle's interest in the wrongfully accused and gives us a glimpse into his somewhat tumultuous private life.
The Final Solution
Holmes was said to have taken up beekeeping when he retired from sleuthing, and that's where we find him in Michael Chabon's novel, The Final Solution—an unnamed 89-year-old man (who may or may not be Sherlock Holmes) biding his time in the English countryside during WWII. But when a young mute boy wanders into his life with nothing but an African gray parrot as a companion, this detective may need to put his skills back to work to discover the origins of this strange boy and his pet that keeps repeating numbers in some strange German code.
This post is sponsored by Witcherley Books. Thank you for supporting our partners, who make it possible for Murder & Mayhem to continue publishing the mystery stories you love.
Featured image of Holmes and Watson in a Sidney Paget illustration for "The Adventure of Silver Blaze": Wikipedia