In 1957, authorities in Plainfield, Wisconsin uncovered the ghoulish crimes of Ed Gein. Suspected of murdering two women, police also found furniture, clothing, and silverware made out of human body parts in Gein's home—the result of Gein's nocturnal visits to local cemeteries where he robbed fresh graves.
Writer Robert Bloch, who was living some 35 miles away at the time, was inspired by Gein's case to write his 1959 novel Psycho—about a dangerous motel operator forever haunted by the presence of his domineering mother. Just a year later, the Master of Suspense Alfred Hitchcock adapted Bloch's novel for the silver screen. Psycho, starring Anthony Perkins and Janet Leigh, terrified moviegoers the world over in 1960, and inspired legions of storytellers to explore the depths of the human psyche.
Looking for a thriller similar to Psycho? We have just what you need, Norman. These seven books for fans of Psycho are perfect for readers looking to journey into humanity's dark side.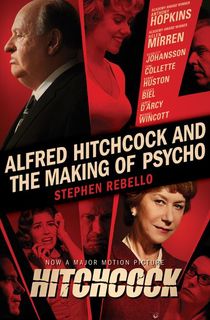 Alfred Hitchcock and the Making of Psycho
Psycho forever altered the landscape of cinematic horror when it was released in 1960. But what about all the mad and brilliant minds who brought the film to life? Author Stephen Rebello tracks the evolution of this iconic film, from the grisly details of the Ed Gein murders, to Hitchcock's groundbreaking achievements in cinematography and his fruitful partnership with his wife, Alma.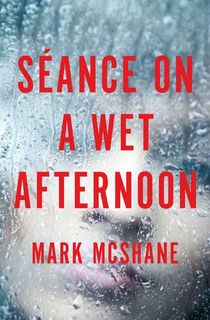 Séance on a Wet Afternoon
Like Norman Bates, psychic Myra Savage is delusional—she believes she has the power to communicate with the other side. But in order to do that, she needs the cooperation of other, more powerful psychics. To get their attention, she hatches a plan to kidnap a six-year-old girl with the help of her husband, so that Myra can lead the police to the girl. Much like Norman's plan to placate his mother, things go horribly wrong.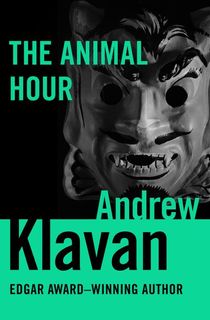 The Animal Hour
In this chilling novel, a woman named Nancy Kincaid hears voice in her head just like Norman Bates—and those voices are also telling her to kill. She goes to work, but an unfamiliar woman tells her she is not Nancy Kincaid. Confused, she flees. Then the voice in her head urges her to commit a violent act. Like Norman's delicate state of mind in Psycho, the motivations behind our darkest thoughts and desires take center stage in The Animal Hour.
Related: These Heart Racing Thriller Audiobooks Will Keep You Guessing Until the Very End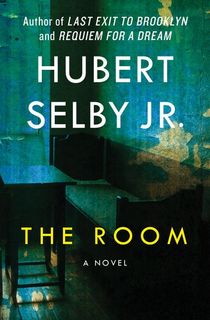 The Room
If, at the end of Psycho, you were desperate to hear more from the "mother's side" of the story, you'll revel in this novel by Hubert Selby, Jr. The Room, which plumbs the twisted psyche of a sadistic small-time criminal. Selby himself considered The Room the most disturbing work he had written; for years, he couldn't bring himself to read it. Care to take the challenge?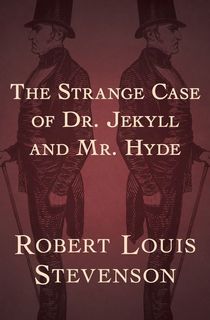 The Strange Case of Dr. Jekyll and Mr. Hyde
In this classic novel, Dr. Jekyll decides to make himself the guinea pig of his own theory: That in every man dwells a good and evil force. In doing so he creates a monster, Mr. Hyde. Stevenson's novella, published in 1886, is one of the earliest examples of fiction focusing on multiple personalities—the same kind that Norman Bates suffers from in Psycho.
Zombie
If Norman Bates's story left you wondering what it would be like to crawl inside the mind of a killer, reach for Joyce Carol Oates's Zombie. Published in 1995, Zombie was inspired by the life of Jeffrey Dahmer, a killer who kept grisly trophies of his victims.
Related: Seduction Turns Dangerous in Joyce Carol Oates' Fair Maiden
American Psycho
A postmodern masterpiece, Bret Easton Ellis spent time at the New York Public Library researching murders and serial killers before beginning work on American Psycho. Though the book is a critique of 1980s materialism, and its psycho killer Patrick Bateman is a decidedly modern villain, there are parts of Bateman that resemble Norman Bates. One of the most controversial novels published in the last 20 years, American Psycho has faced censorship outside of the United States, and Ellis received numerous death threats and hate mail in the years following its publication.
This post is sponsored by Open Road Media. Thank you for supporting our partners, who make it possible for Murder & Mayhem to continue publishing the thrilling stories you love.
Promotional Still from "Psycho" via Paramount Pictures