Listen up, detectives: Briarpatch is your next great mystery show binge. The brand-new series premiered on USA Network on February 6, 2020, and combines small-town atmospherics with the grit of a hardboiled mystery and the playfulness of a pulpy thriller. Mystifyingly, we haven't heard much talk about this show yet, but with a simmering storyline and a 77% approval rating on Rotten Tomatoes, it should be on every mystery fan's radar. This is the perfect show to binge while you're stuck inside, whether you're practicing social distancing due to coronavirus or waiting out the stubborn last few weeks of winter.
Briarpatch transports you to the Southwestern United States. Specifically, we're taking a trip to San Bonifacio, Texas, where investigator Allegra Dill (Rosario Dawson) grew up. Her reasons for returning have nothing to do with nostalgia: Allegra's sister Felicity, a police officer, has been killed in the line of duty with a car bomb. Now, Allegra is determined to track down who murdered her sister, and why.
Related: Fatal Remedies: 23 Must-Read Donna Leon Mysteries
The mystery won't be so easy to solve—it seems everyone in this town has something to hide, and Felicity's fellow officers appear oddly indifferent in the aftermath of her death. Furthermore, it's difficult for Allegra to command respect in a town that doesn't even take itself seriously. Old friends call her "Pickle," a nod to her last name, and the biggest problem on everyone's minds isn't Felicity's death; it's the exotic animals running amuck after a local zoo break-in. But tenacious Allegra refuses to give up. As she uncovers a sticky web of corruption implicating the townspeople in a conspiracy, she vows that she'll burn the town to the ground before she'll allow her sister's killer to walk free.
The riveting new series is based on Ross Thomas's 1984 Edgar Award-winning novel of the same name. Best known for penning witty thrillers that expose corruption in the political machine, Thomas wrote over two dozen gripping books before his death in 1995. If you love the tough noir and dark dream ambience of the show Briarpatch, be sure to dive into Thomas's work. There's plenty more where that came from.
Season one of Briarpatch boasts 10 episodes total, six of which have already aired at the time of publication. Check out the trailer below to get a quick taste of this atmospheric series, then hop over to Amazon to meet your next favorite mystery show. Along the way, stock up on Ross Thomas's crime novels to expand your gritty mystery horizons.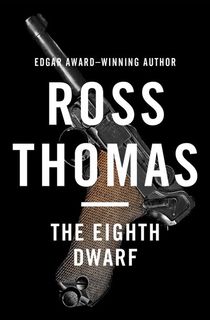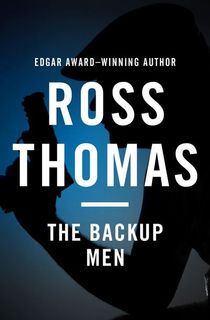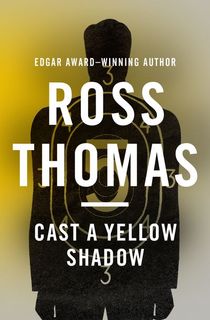 Featured still from "Briarpatch" via USA Network