Dick Francis combined his love for horse jockeying and writing by leading a decades-long career writing jockeying-themed crime novels. As a horse jockey, Francis won over three hundred tournaments and went on to become the jockey to Queen Elizabeth the Queen Mother from 1953–1957.
As an author, Francis wrote over forty titles. Many of his protagonists were jockeys as well. Francis carved a thrilling niche for himself in the mystery world, and we've compiled a list of some of his beloved horse racing crime novels.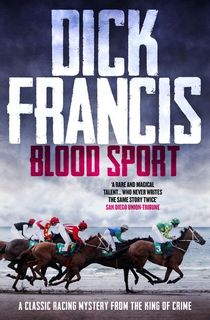 Blood Sport
Gene Hawkins has been sitting home dwelling on his mistakes, so when the opportunity arises to help millionaire Dave Teller track down a priceless horse he accepts immediately. Hawkins didn't anticipate becoming an object of desire for his boss' daughter and Teller's wife in the process. Navigating that and a target on his back, Hawkins must race to bring the stallion home.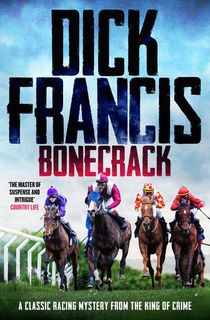 Bonecrack
Neil Griffon has been kidnapped in the middle of the night under the threat that if he doesn't comply, his father's stable and horse will be destroyed. To win back his life and his father's most prized possessions, Neil must outsmart his captors.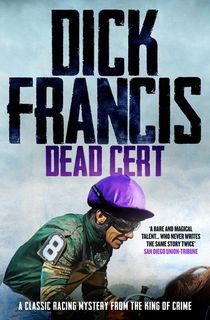 Dead Cert
Best friends Alan York and Bill Davidson have been horse racing all their lives. They live for the sport and are well aware of all of the risks. When Bill loses his life after a fall in a race, Alan soon discovers that it couldn't have been an accident. Alan must find out who orchestrated his friend's death before they target him as well.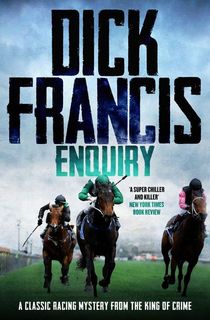 Enquiry
Kelly Hughes lost everything when he was framed for staging a horse race for money. With his opportunity to race, reputation, and dignity all already taken from him, Kelly decides there's nothing left to lose and takes the investigation into his own hands.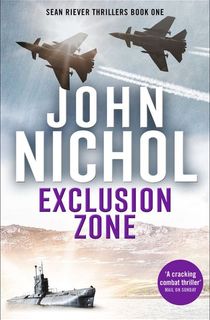 Exclusion Zone
RAF pilot Sean Riever and his co-pilot Jane Clark are forced to fight for their lives as they fly over the treacherous Falklands over the South Atlantic. With enemy attack after enemy attack, Sean is determined to fly like he never has before.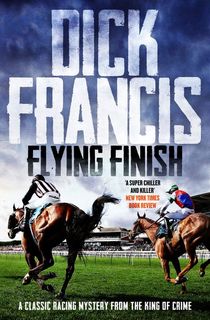 Flying Finish
Henry Grey had everything handed to him—except his parents' love. Growing up under the shadow of his last name and parents' reputation, Henry was to achieve something for himself. He sets his sights on becoming a pilot to transfer racehorses. But when he learns that one flight isn't carrying what he thought it was, Henry finds himself with a serious mystery on his hands.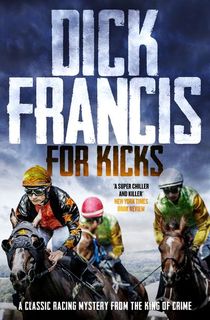 For Kicks
Daniel Roke, an esteemed Australian horse breeder has continuously been offered a life changing amount of money to investigate a horse-drugging scandal. He's always denied getting involved, but when an investigator goes missing, Daniel can't suppress his curiosity any longer.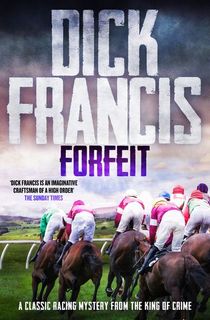 Forfeit
James Tyrone can't bring himself to believe that his colleague, Bert Chekov, simply fell to his death only one day after he published a column predicting the winning horses in an upcoming race. James is struck trying to prove that what appeared to be an innocent accident was in fact murder.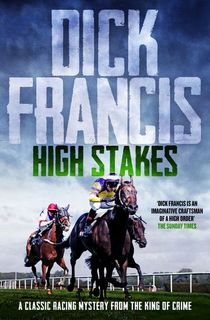 High Stakes
Steven Scott had a serious bout of beginner's luck with a winning streak from his first time seriously horse racing. But his luck runs out after a scandal is discovered within his own stables.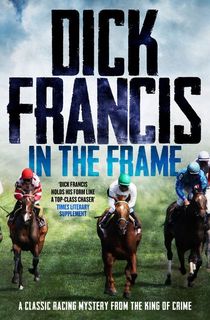 In The Frame
Artist Charles Todd was only trying to visit family when he walked directly into a crime scene. He found his cousin's wife dead on her own floor and his cousin is the prime suspect. Charles is determined to help his cousin prove his innocence, but things may not be what they seem.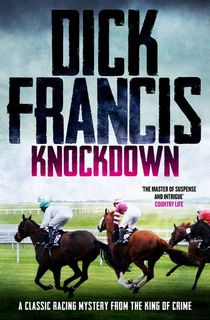 Knockdown
Ex-jockey Jonah Dereham agrees to bid on a young steeplechaser on behalf of a wealthy American woman. Jonah unknowingly fell for a scam and finds himself the target of a sting to get ownership of the horse.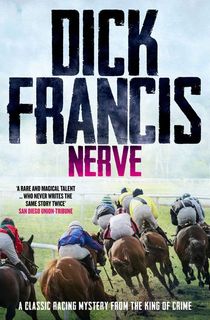 Nerve
Growing up in a family full of musicians, Rob breaks the mold with a calling for horse jockeying. Determined to prove himself to his family, he repeatedly goes over his losing streak and discovers that his skills are not to blame.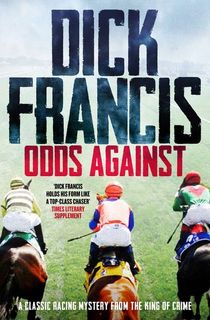 Odds Against
Sid Halley had to give up his horse jockeying career after sustaining a serious injury. He turns to detective work where his injury comes in the form of a bullet wound as opposed to a fall off a horse. He refuses to let another injury end a second career and turns to Zanna Martin for help.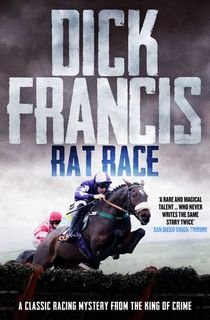 Rat Race
Horse transporting pilot Matt Shore takes off on a routine job. After having to perform an emergency landing, Matt realizes that he flew himself—and the horses—into the midst of a violent race among criminals.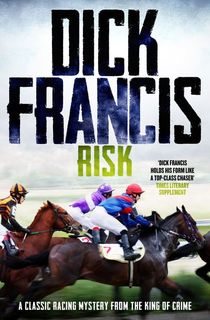 Risk
Champion steeplechase jockey Roland Britten wakes up to discover he's been kidnapped. He manages to escape but never learns who captured him. Now he's been recaptured and doesn't know if he can pull off another great escape…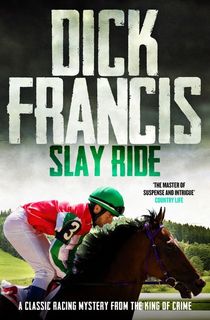 Slay Ride
Right as he's about to become a father, champion jockey Robert Sherman disappears. Disappearing on the brink of fatherhood and right before he's set to compete in Nationals doesn't seem likely. Investigator David Cleveland is prepared to get to the bottom of things.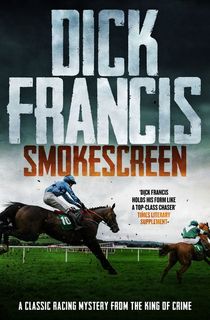 Smokescreen
Edward Lincoln is an average guy who plays an adobe average detective on a TV show. His friend in South Africa thinks of Edward as more of his character than himself and calls on him to help investigate racehorse tampering. Edward isn't sure he's up to the job, but he's willing to do what he can to help his friend.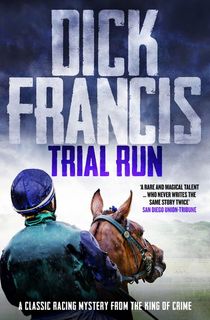 Trial Run
The Prince of Moscow has called in a favor with retired horseman Randall Drew. The prince's brother-in-law's life has been threatened by a Russian competitor right before a big race and the royal family believes Randall is the man to defuse the situation.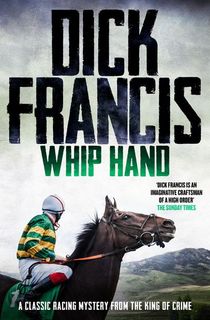 Whip Hand
A freak accident ended Sid Halley's marriage and jockeying career. He's turned his focus to private investigating and has found a new purpose in solving cases. Rosemary Casper enlists Sid's help to figure out why her husband's once champion horses have begun losing races. Sid never expected her worries to have validity, but he soon learns the danger they may be in.