Those of us who love the mystery genre can't imagine a bookstore without a gigantic "mystery" section. And yet, there was a time when mystery books, as we now know them, did not actually exist. Or, more accurately, a time when the genre was in the process of being invented and incubated. No over-done tropes, no played-out scenarios—no, these books were written before any trope or convention could be seen as cliché or tiresome. Knestled within these pages are the raw materials with which the entire mystery genre would be—and has been—sculpted.
These classic mystery books are some of the very earliest touchstones of the genre. Not to mention, the settings of these novels roam around the globe and through the ages, offering the reader the chance to vanish for a while into another world. So allow these ten mystery classics take you back in time—and all around the world—for unparalleled adventure and intrigue.
10 of the Best Classic Mystery Books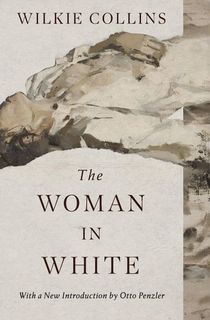 The Woman in White
Written in 1859, this is arguably the world's first true mystery novel. It's a real Victorian blockbuster, featuring classic ingredients: fog-wreathed country houses, insanity, dastardly marital plots involving family fortunes, and a piece of Alfred Hitchcock-style identity swapping.
Collins' villain is one of the greatest in classic crime fiction, the portly, sharply witty Count Thurso who keeps his pet mice in his pocket. The count is a master criminal, but finds himself up against an unlikely—for the period—foe in the fabulous Marian Halcombe, a tough, intelligent heroine who has no truck with Victorian notions of femininity. If there had been airport bookstores in in nineteenth Century they'd have been selling this by the ton.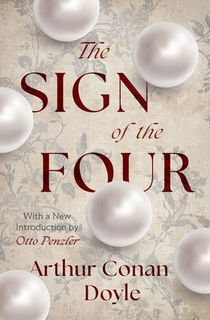 The Sign of the Four
Sherlock Holmes and John Watson find themselves on the trail of a group of former soldiers who looted treasure from an Indian palace and have now turned to murder to protect their ill-gotten gains. Featuring all the classic Conan Doyle ingredients, including the Baker Street Irregulars, this is the most thrilling of all the Holmes novels. With the foggy streets of London as its backdrop, it features opium dens, fiendish killers, stunning detection, a plucky heroine (Watson is smitten, naturally.) The story climaxes with a fabulous chase down the river Thames on a steam launch. Holmes remains to detective fiction what Harry Houdini is to magic—like him or loathe him, you simply can't ignore him.
The Hollow
When ace Belgian sleuth Hercule Poirot discovers a dead body floating in a swimming pool, he quickly finds himself caught up in the wild and weird antics of the Angkatells, a family so dysfunctional they make the Addams Family look like The Brady Bunch. Poirot can barely find a closet in their country mansion that doesn't have a skeleton in it and motives pop up around him like mushrooms in a damp forest. Christie is the Empress of English detective fiction's Golden Age and she is at her imperious best here. The Hollow features her greatest detective in what is perhaps is most satisfyingly plotted case.
The Big Sleep
PI Philip Marlowe is called in to investigate the blackmailing of a retired general's wild-child daughter by a sleazy bookseller. He soon finds himself up to his neck in a murky noir world, where sex is a commodity and murder lurks in every alleyway. The Big Sleep is beautifully written, packed with wonderfully cynical descriptions that have been endlessly copied but never bettered. Marlowe, meanwhile, is the epitome of the cool, lonesome, hardboiled private eye, forever sheltering in a doorway with a cigarette in his mouth, whisky on his breath, and snarky remark rising in his throat.
The League of Frightened Men
When a couple of men die under mysterious circumstances and a third disappears after appealing to investigative genius Nero Wolfe for his help, suspicion falls on Paul Chapin. He is a controversial writer who suffered an injury at the hands of the three victims during a student hazing ritual decades earlier. This is the second of Rex Stout's brilliant series of detective novels featuring the corpulent, sophisticated, orchid-loving detective, Wolfe, and his smart-talking sidekick, Archie Goodwin. The pair are a Broadway version of Holmes and Watson and this, like all the novels, is packed with snappy dialogue, sharp clothes, and glamourous women. Like 221b Baker Street, Wolfe's New York brownstone is a home the reader can merrily immerse themselves in.
Related: Rex Stout: Meet the Legendary Mystery Author Who Created Nero Wolfe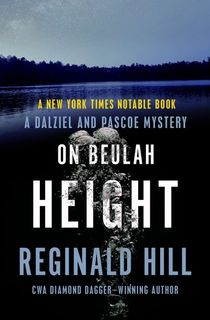 On Beulah Height
When a little girl goes missing from an isolated Yorkshire village, minds turn back to the disappearances of three other children fifteen years earlier in another valley a few miles away. No bodies were found then and no suspect was arrested. Has the criminal returned? On Beulah Heights is a brilliant police procedural with a strong sense of place. It features a couple of classic mismatched detectives in the thoughtful and haunted Andy Dalziel and his partner, the blunt, abrasive—and often plain rude—Peter Pascoe.
Gorky Park
It's the 1970s, the height of the Cold War, and three dead bodies with their fingertips and faces removed have been discovered in a Moscow amusement park. Arkady Renko, the chief investigator with the Moscow police, is assigned the case. But Renko not only has a murderer to catch he also has corrupt communist bosses and the crushing apparatus of the Soviet Union to deal with. Cruz Smith's superbly evocative novel offers a fascinating insight into a totalitarian world, features a likable and believable hero in the stubborn, plodding, and lonely Renko—and a plot that is as chilling as the Russian winter.
The Snowman
Each winter the first snowfall in the Norwegian capital Oslo brings a brutal slaying, each victim is a married mother and all the crime scenes feature a freshly built snowman. A serial killer is on the loose and FBI detective Harry Hole is on the case, methodically tracing clues and occasionally fired by luck or brilliant inspiration. Nordic Noir is a distinct genre of mystery fiction, filled with icy nastiness, slaloming plotlines, and plenty of disruptive blizzards. Nesbo is a genius of the style, and The Snowman features a gallery of unforgettable suspects, believable minor characters, and tension that rises like a snowdrift in a storm.
The Name of the Rose
In fourteenth-century Italy, vicious religious feuds are being played out. In an isolated monastery high in the snow-covered mountains, monks are being murdered. Enter William de Baskerville, a Franciscan brother who, as his name suggests, has something of Sherlock Holmes about him. The bodies pile up and William uncovers the dark secrets that lie behind the crimes. In a crowded field of great works of historic crime fiction, Eco's masterpiece stands out for its insight, wit, and depth of period knowledge. It's full of grotesque characters and clever jokes, with a plot as twisting and dark as the corridors of the building it's set in. The Name of the Rose is a mystery book that teaches the reader history—without them ever noticing.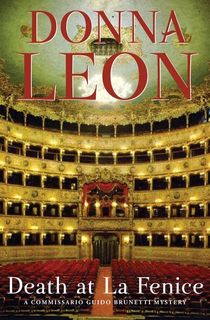 Death at La Fenice
When world-famous conductor Helmut Wellhauer is poisoned during a performance of La Traviata at the Venice Opera House, Commissario Guido Brunetti is sent to investigate. All mystery fiction is a form of escape—and where better to run away to than Donna Leon's Venice? Death at la Fenice is a cracking crime novel, with a tight plot and an empathetic intelligent detective who—in a singular twist—actually has a happy home life with his family. What sets it apart is Leon's deep knowledge and love of the grand and crumbling Italian city, which she brings to life so vividly. When you finish this novel, you'll feel like you've had a Venetian holiday.
More Classic Mystery Books to Explore