The Queens of Crime may have dominated the Golden Age of detective fiction, but they are far from the only female mystery writers of yesteryear whose extraordinary mysteries deserve your attention. Since any mystery lover is likely to have encountered the Queens before (Allingham, Christie, Marsh, and Sayers), we've focused on the other female mystery writers who wrote books in and around this celebrated era. Some of the authors, such as Georgette Heyer and E.C.R Lorac, published work during the inter-war heyday of the Golden Age. Others, such as Josephine Bell, continued to publish well into the latter half of the 20th century, all while retaining the wit and charm of classic Golden Age tales.
From lighthearted mysteries to more intense, heavily plotted whodunnits, the works of these female mystery writers belong on your reading wish list.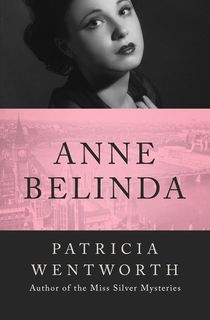 Anne Belinda
During her career, British writer Patricia Wentworth wrote a total of 32 crime fiction novels. Her style involves a series of complex puzzles and multiple perspectives that will keep readers on their toes. This style clearly carries over into Anne Belinda, which follows John Waveney—a former European soldier who meets a mysterious titular character who turns out to be his distant cousin. When he returns from battle nine years later, the young woman has disappeared, and no one in his family will talk about it. Strangely enough, the family's assets are going straight to her twin sister Jenny, which prompts John to uncover the mystery behind his missing cousin.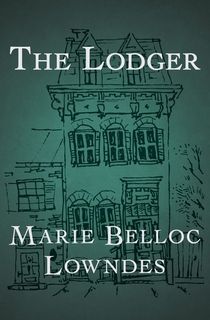 The Lodger
Marie Belloc Lowndes was one of the early pioneers for female crime fiction writers. Her novel The Lodger, which is a fictional retelling of the Jack the Ripper murders, has been adapted countless times for film and radio. The story centers on Mr. and Mrs. Bunting, who are struggling to stay financially afloat. The couple owns a lodging house in London that is their means of survival, but it hasn't gotten a lot of attention. When word breaks loose that a murderer is on the street, a mysterious man named Mr. Sleuth checks into the lodging. The Buntings have their suspicions about the fellow, but how far are they willing to suppress their instincts for the sake of cash?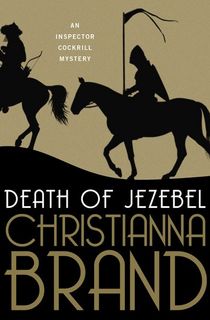 Death of Jezebel
Christianna Brand began writing mystery novels while she was working as a shop girl. She spent many shifts fantasizing about ways to get rid of irritating customers and coworkers. Soon, she began to channel that energy into a slightly less diabolical avenue—writing murder mysteries. Death of Jezebel, the fourth installment in Brand's Inspector Cockrill series, is hailed by readers as being among the best locked-room mysteries of all time.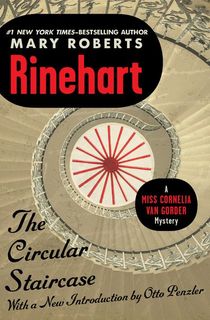 The Circular Staircase
"The butler did it." We've all heard it, but rarely thought about where it came from. In The Door, the butler did actually do it. Now, since we've spoiled the end of that particular mystery, we'll recommend another of Rineheart's beloved tales, The Circular Staircase. This novel was later adapted as The Bat, which was a huge hit on Broadway in 1920. Rachel Innes and her niece and nephew take to a house in the country for the summer, only to discover that the house has some terrible secrets.
Easy Prey
On the gritty end of the spectrum, you'll find Josephine Bell. Bell's father was a surgeon, and she grew up around the medical industry. That influence is felt deeply in her books, some of which even feature a doctor/detective. Try out Easy Prey for a slow burning Golden Age-style mystery you'll love.
Related: 11 Authors Like Agatha Christie
Fear and Miss Betony
Bowers, sadly, died of tuberculosis at 46 after publishing only five books. Despite her limited output, Bowers rose to be recognized among the greatest mystery writers of the Golden Age. Her small bibliography left her often forgotten, but her mysteries are beautifully plotted and often include an element of psychological suspense. In Fear and Miss Betony, Scotland Yard detectives Dan Pardoe and Tommy Salt investigate the poisoning of sweet old ladies in a nursing home that's been forced into a girls' school thanks to the onset of World War II.
They Rang up the Police
Joanna Cannan is perhaps most remembered for her 'pony books', which her daughters continued the tradition of writing. But she was also an accomplished mystery writer, with many beloved cozy Golden Age mysteries. They Rang up the Police combines Cannan's interests, featuring both a lot of horses and a strange disappearance. It's also highly humorous and slightly meta in a way you may not expect of a 1939 novel.
Related: Queen of Crime: Margery Allingham's Mystery Novels Still Hook Us Today
Somewhere in the House
Agatha Christie herself called Daly one of her favorite mystery writers. Although Daly wrote and set her mysteries in the United States, her mysteries have the British feel so important to many a Golden Age tale. Each of Daly's novels feature Henry Gamadge, an antique book dealer/detective. Somewhere in the House is a standout for its dry humor, impeccably plotted mystery, and a devious family ready to do dirty deeds for "their" share of their grandmother's fortune.
Footsteps in the Dark
Heyer wrote a shockingly high number of Regency romances in the early and mid 20th century. While she was doing that, she was also writing detective novels that thrilled Dorothy L. Sayers. Hints of Heyer's romance background often sneak into her detective novels, and her sense of humor always pervades the narrative. In Footsteps in the Dark, three siblings go to their uncle's estate for a cheering holiday. Unfortunately, they discover a body instead of a good time. Beginning to fear a supernatural cause, the three team up to discover what really happened.
Murder by Matchlight
Writing mysteries under two separate pen names and publishing 71 books, Lorac, born as Edith Caroline Rivett, was an incredibly prolific writer—if not quite as prolific as Heyer. Unfortunately, many of the 71 are out of print today. But the few that have made it to the present are well worth seeking out for any voracious reader of Golden Age detective fiction. Murder by Matchlight's chilling mystery will thrill its readers, thanks to Chief Inspector Robert MacDonald and an impenetrable London fog.
Related: 10 Female Noir and Mystery Writers You Need to Read
Knock, Murderer, Knock!
Harriet Rutland's Golden Age mysteries are perfect for anyone who likes their intrigue with a solid dash of black humor. Although she only wrote three books, each is a gem. With such solid tales, you might as well start at the beginning, with Knock, Murderer, Knock!
The Daughter of Time
Despite writing during the Golden Age, Josephine Tey often ignored the Detection Club's 10 rules. Tey took pleasure in subverting genre and the expectations of regular mystery writers, making all of her novels surprising and exciting reads. In The Daughter of Time, Tey's Inspector Alan Grant takes on a fascinating case—that of Richard III and his two mysteriously lost nephews.
Fear Stalks the Village
White's best known novel is likely The Wheel Spins, which the early Hitchcock movie, The Lady Vanishes was based on. But her output is wider and deeper than you may expect based on that fact. Try out Fear Stalks the Village for a poison pen mystery you'll love.
Give a Corpse a Bad Name
Elizabeth Ferrars was an accomplished British crime writer who flourished during the Golden Age. This riveting book is the first installment in her Toby Dyke series, which centers on an ex-reporter of the same name. In this story, Toby works alongside the police to investigate a fatal car accident involving a widow named Anna Milne, who runs over and kills a drunk man. According to Anna, it was all an accident. But when Toby discovers the dead man's name in Anna's address book, he begins to suspect there's more to this story than meets the eye.
Murder on Safari
This gem from journalist, environmentalist, and Golden Age writer Elsepth Huxley is an engrossing read. The story opens with Superintendent Vachell joining a safari tour in Africa to find Lady Baradale's stolen jewelry. While he's out exploring, instead of finding the jewels he discovers the battered dead body of Lady Baradale. Filled with plenty of plot twists to keep readers on their toes, this is one investigation you won't forget.