Agatha Christie. Dorothy L. Sayers. Edmund Crispin. These are just a few of the authors whose stories swept the Golden Age of Detective Fiction, a period beginning in the 1920s that saw a boom in murder mystery novels—often calls "whodunits."
Among these writers was Margery Allingham, an English author who focused on detective fiction. Along with Christie, Sayers, and Ngaio Marsh, Allingham is often referred to as a "Queen of Crime."
Born into a household in which both parents were writers, Allingham was immersed in literature from a very early age. Her first novel, Blackkerchief Dick, was published in 1923 when she was just 19 years old—and was allegedly inspired by a séance. And though she continued including occult themes in her works, she soon tried her hand at a mystery novel—giving readers The Crime at Black Dudley, which introduced the world to her famous detective Albert Campion, in 1929.
Her character Albert Campion uses the name as a pseudonym and was born into a British aristocratic family in 1900. Both an adventurer and detective, Campion went on to be featured in 19 novels and more than 20 short stories.
Though Allingham died from breast cancer in 1966 at the age of 62, her legacy lives on. At Allingham's request, her husband, Philip Youngman Carter, completed her final Campion novel, Cargo of Eagles, in 1968. Today, many of her novels have been reissued, and several film adaptations have been made.
The Margery Allingham books below provide a great sampling of her impressive catalog—perfect for anyone wanting to immerse themselves in the thrilling world of classic detective fiction.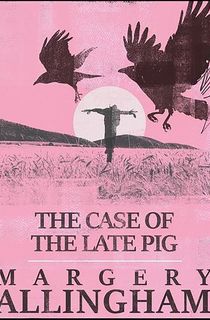 The Case of the Late Pig
Private detective Albert Campion receives a summons to the village of Kepesake, where an exceptionally distasteful death has occurred. The lifeless body belongs to Pig Peters, eerily killed just five months after his own funeral. As additional corpses emerge and Peters's body mysteriously vanishes, Campion's astute detective skills are put to the test in unraveling the intricate crime. What sets The Case of the Late Pig apart is its unique narration by Campion himself. Margery Allingham effortlessly blends high drama with pitch-perfect black comedy, creating a captivating blend of murder, romance, and Campion's own unglamorous past.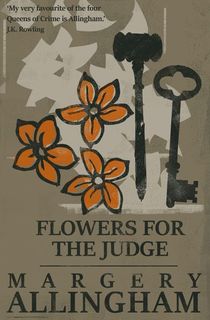 Flowers for the Judge
When one of the directors of the esteemed Barnabas publishing house is discovered lifeless in a sealed cellar, scandal ensues. Suspicion falls upon the remaining partners, cousins who stand to benefit greatly from the deceased's demise, and whispers circulate about a long-past vanishing of another director. With the firm's reputation hanging in the balance, the desperate cousins seek Campion's aid. But will his investigation exonerate the Barnabas family or forever tarnish their name?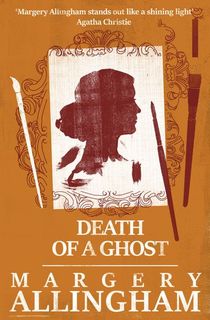 Death of a Ghost
A renowned artist bequeaths twelve paintings to be sold after his demise, setting off London's art season with an annual unveiling. However, this year's revelry transforms into a scandalous affair. Amidst a power outage that plunges everyone into darkness, a shocking murder unfolds, as a man is found fatally stabbed with ornate scissors. The family's trusted confidant Albert Campion becomes entangled in the crime. While the artist's granddaughter, Linda Lafcadio, appears to be the obvious suspect due to a turbulent love triangle, Campion believes otherwise. Despite his certainty about the true culprit, he lacks the crucial evidence, and as he trails a diabolical killer, he realizes he may become the next target.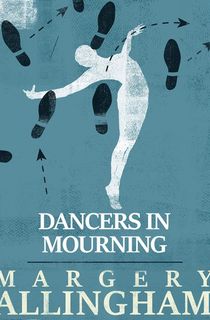 Dancers in Mourning
Book #9
What starts off as investigating a string of malicious practical jokes that have been inflicted on song-and-dance man Jimmy Sutane soon turns much more malicious when an aging starlet is murdered backstage. Now, while grappling with feeling for Sutane's wife, Campion must catch the culprit while pushing himself to his breaking point.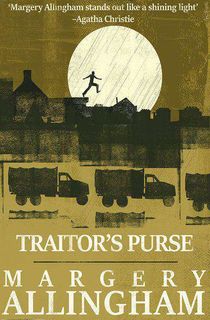 Traitor's Purse
Suffering from amnesia, Albert Campion wakes up in a hospital bed and is accused of attacking a police officer. He can't even remember his faithful servant or fiancée, but what he does know is that he was on an important government mission. He must piece together the fragments of his mind as the fate of England hangs in the balance.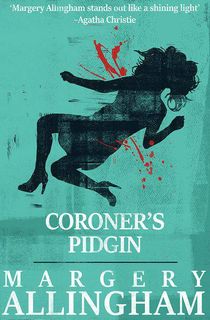 Coroner's Pidgin
After returning from a secret mission abroad at the end of World War II, Albert Campion wants nothing more than to be reunited with his wife. But before he rushes back to the country, his servant and another woman bring the corpse of a woman into his flat. Now, he'll have to dig into the case that somehow is connected to the disappearance of very valuable art.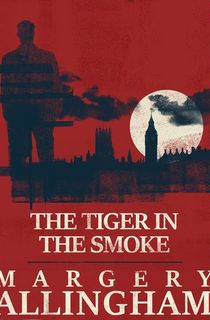 The Tiger in the Smoke
London's weary streets are shrouded in an ominous fog, while murmurs of the Tiger's return spread like wildfire—his morally questionable presence undetectable by authorities. The whispers prove true as Jack Havoc, a captivating outlaw armed with a deadly knife and unrivaled jail-breaking skills, escapes into the night. With the smog-laden alleyways as his hunting ground, it falls upon Albert Campion to track down the elusive fugitive and halt his violent spree before it unleashes irreversible havoc.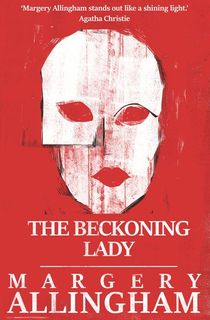 The Beckoning Lady
Albert Campion's idyllic summer in Pontisbright takes a dark turn when death casts a shadow over the picturesque village. Just as preparations for Minnie and Tonker Cassand's extravagant summer party are underway, a shocking murder is uncovered. Campion is thrust into the heart of a complex labyrinth of motives, suspicion, and deceit. While danger is not unfamiliar in this tranquil rural haven, the perils Campion now faces are far removed from the romanticized hazards of his first visit over two decades ago. The tranquil facade of Pontisbright conceals a treacherous secret, and Campion must confront it with his astute investigative skills.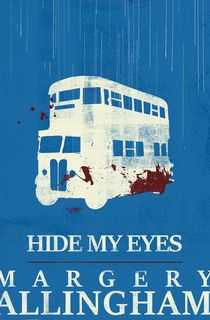 Hide My Eyes
A string of murders leaves Albert Campion with only two perplexing clues: a lone left-hand glove and a distinctive lizard-skin letter case. Armed with these minimal leads and encountering a series of peculiar occurrences, the dashing detective embarks on a frantic race against time. His journey takes him from a peculiar hidden museum of curiosities nestled in a quiet corner of London to the gritty scrapyards of the East End. Margery Allingham skillfully showcases her darker side in this atmospheric portrayal of 1950s London, immersing readers in its sights, sounds, and indescribable ambiance.
Police at the Funeral
Upon a friend's request, Albert Campion journeys to Cambridge to aid in the investigation of a perplexing case. The disappearance of Uncle Andrew—a relative of his friend's fiancée who is employed by the elderly Faraday family—unveils a sinister murder plot. Andrew's lifeless body is discovered floating in a river, bound and fatally shot in the head. The Faraday household, inhabited by a host of unsavory characters under the iron rule of a domineering widow, lacks any genuine sorrow for the loss. Yet, fear taints the air as the family harbors decades of repressed animosities, petty jealousies, and wicked impulses, which ultimately lead to a second shocking killing. As the number of Faradays dwindles, so does the pool of suspects. However, Campion soon realizes that within this deeply dysfunctional family, it is an arduous task to halt the devastating consequences driven by hatred.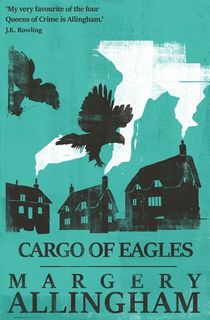 Cargo of Eagles
This is Margery Allingham's final novel featuring her renowned gentleman sleuth, Albert Campion. The tranquil village of Saltey becomes a hotbed of strangeness, suddenly overrun by bikers, eccentric visitors, and unsettling rumors of a recently released prisoner lurking nearby. Adding to the mystery, Mr. Lugg acquires a bungalow in the area, while the infamous Saltey Demon resurfaces. Amidst this chaos, Campion searches for the disappearance of a substantial sum of gold coinage. This atmospheric tale unfolds against the backdrop of postwar England, teeming with nefarious arch-villains and timeless thuggery.