Assassin starring Bruce Willis hits movie theaters this month. It's the latest in a slew of recent films and novels featuring cool contract killers. But who are the most notorious hired guns in crime fiction? Let's take a look at some of the thrilling hit men—or shall we say, hit people—in classic crime.
Colonel Sebastian Moran
Sherlock Holmes: The Complete Novels and Stories, Volume II
"The second most dangerous man in London," says Sherlock Holmes of British Army Officer turned assassin, Moran (The most dangerous man is, of course, Moran's employer, Professor Moriarty). A smart gentleman who spends his days loitering around various London clubs playing cards (and cheating, naturally), Moran is an expert big game hunter who fearlessly stalked tigers in India.
Nowadays, however, he prefers human prey. One of Britain's foremost marksmen, his expertise with a rifle has been put to good use by Moriarty. Holmes suspects him of a number of contract killings, though his attempt to rub out the great detective fails in the short story "The Adventure of the Empty House". Cunning as a fox, the dangerous Moran is one of the few criminals Holmes and Watson never bring to justice.
Raven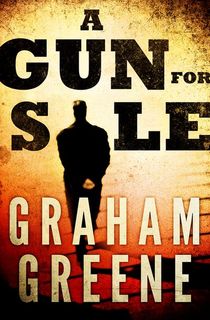 A Gun for Sale
Graeme Greene's cold-blooded killer-for-hire makes his chilling appearance in the 1936 novel A Gun for Sale. The son of a man hanged for murder, Raven spent his childhood in a brutal orphanage where he was prepared for a life of crime. An expert in his trade, he is hired by a group of industrialists to assassinate a Czechoslovakian government minister in order to provoke a—profitable—European war. Unfortunately for them they try and lower the cost of the job by paying Raven with stolen money. Soon he's rampaging across the countryside evading the cops while hunting down the men who double-crossed him (being double-crossed is an occupational hazard for hitmen).
Max and Al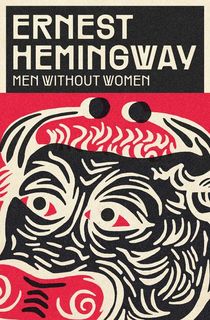 Men Without Women
Ernest Hemingway's taut 1927 short story "The Killers" features Max and Al, two hitmen who dress like twins (hitmen embrace eccentricity). They spend the story sitting in a diner in Illinois eating ham and eggs and plotting the killing of a retired Swedish prize-fighter who has upset some big-time gangsters back in Chicago
Based on the real-life mob murder of boxer Andre Anderson, the story remarkably contains no violence whatsoever. It was memorably filmed by Don Siegel in 1964 starring Lee Marvin as one of the hitmen and Ronald Reagan as a gangland boss.
The Jackal
The Day of the Jackal
Cool, suave, and calculating, the gunman hired to assassinate French President Charles de Gaulle in Frederick Forsyth's superb 1971 thriller The Day of the Jackal stamped himself on public consciousness so strongly his name was even given to a real-life political assassin: "Carlos the Jackal".
Forsyth's Jackal establishes the blueprint for the modern contract killer. He is a brilliant strategist, planning the hit in minute detail. An expert with weapons, and adept in hand-to-hand combat, he's also a master of disguise and a ruthless manipulator of people. A classic loner, we never discover his true identity.
Nicholai Hel
Shibumi
The central character in Trevanian's 1979 best-seller Shibumi (Trevanian—real name Rodney Whittaker—also wrote The Eiger Sanction), Nicholai Hel is a hit man schooled in the ways of the Samurai.
Born in Shanghai, the son of a White Russian aristocrat he is taught by a Japanese Imperial Army general and learns the way of "naked fighting" (using everyday objects such as drinking straws to kill and maim). Fluent in at least half-a-dozen languages (including Basque), a masterful player of the Japanese game Go, Hel lives in a castle in northern Spain. When not killing people he likes to tend to his garden (hit men often have hobbies). Satori, a prequel to Shibumi, featuring a youthful Hel, was written by Don Winslow in 2011.
Martin Terrier
The Prone Gunman
Jean-Patrick Manchette is the master of gritty, hardboiled Gallic noir and he is at his best in his 1981 crime novel The Gunman (also published as The Prone Gunman) featuring J&B whisky-drinking hitman Terrier. Like many fictional contract killers, the tough but engaging Terrier is keen to retire and live a normal life, in his case with his childhood sweetheart Anne in a boring town in the French provinces. Unfortunately, The Company, the sinister organization Terrier works for, has other ideas and he is called back for what he believes will be one final job in Paris. But one final job for a hitman is never what it seems…
John Keller
Hit Man
Lawrence Block is one of the finest modern crime writers. He has a way with razor-sharp wisecracks and the creation of memorable characters and situations. Unsurprisingly his contract killer, J.P Keller (who makes his debut in the 1998 book Hit Man) is a great guy to spend time with (just so long as he's not being paid to murder you). Keller appears to be a normal single man living in New York. He does his laundry, goes on dates, thinks about getting a dog, and collects stamps (see what I mean about hobbies?). Every so often his dull routine is interrupted by a phone call from White Plains. What follows is always murderous and vastly entertaining. There are currently fourteen Keller books to keep you amused.
Villanelle
Codename Villanelle
Luke Jenning's beautifully groomed, expensively dressed, and undoubtedly psychopathic hit woman made her first appearance in Codename Villanelle in 2018. A Russian who lives in Paris and works for a mysterious criminal syndicate known as The Twelve (there's nearly always a mysterious syndicate when assassins are around), Villanelle is notable for her quirky choice of weaponry and methods, goofy sense of humor and partying lifestyle (though the partners she brings to her bed are likely to have an unhappy ending). Like Keller, Villanelle is fun to hang out with, though you wouldn't want to answer the door and find her standing outside—even if she is wearing Chanel.