In classic crime fiction, villains come in all shapes, sizes, and forms, from overweight, sweating obsessives to dashing, mustachioed cat burglars. Most meet their match in a master detective, but some escape justice forever. Here are a handful of the most memorable—and most notorious—villains in classic crime.
Charles Augustus Milverton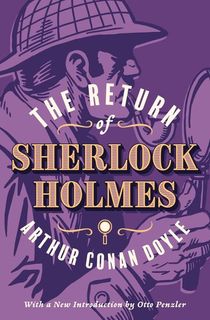 The Return of Sherlock Holmes
Professor Moriarty may be the Napoleon of Crime, but Sherlock Holmes reserves his greatest revulsion for the cold-hearted and predatory "king of blackmailers", Charles Augustus Milverton (from The Adventure of Charles Augustus Milverton in The Return of Sherlock Holmes). A queasily well-mannered and permanently smiling man who makes his living by preying on the weaknesses and past mistakes of others, Milverton is "The worst man in London". It's possible that Conan Doyle, whose close relationship with the much younger Jean Leckie caused raised eyebrows in Edwardian society, had personal reasons for detesting those who threatened public scandal, because Milverton is devoid of any redeeming features—the most loathsome figure in the entire Holmes canon.
Related: 10 Thrilling Sherlock Holmes Books
Hercule Flambeau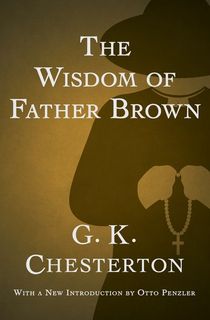 The Wisdom of Father Brown
The enemy and later friend of G.K. Chesterton's priestly sleuth Father Brown, Hercule Flambeau is Europe's greatest jewel and art thief. He's suave, handsome, romantic, flamboyant, and, well, very, very French—a Gallic counterpart to Danny Ocean. Unable ever to actually catch the crafty Flambeau (the name means "Flaming Torch"), Father Brown instead locates a conscience hidden behind the twinkling charm and persuades the thief to give up crime and become a detective instead. Flambeau being good is far less interesting than him being naughty, so society benefits, if not the reader. Agatha Christie was so impressed by Flambeau that some believe she took him as the inspiration for Hercule Poirot.
Caspar Gutman
The Maltese Falcon
The villain of Dashiel Hammett's 1929 hard-boiled classic The Maltese Falcon is a grotesque figure, so overweight and out of shape he wobbles like a sack of jello. Gutman's almost obscene girth is an indication of his character. This is a wealthy man obsessed with feeding his own vast appetites. If he stuck at candy bars and hamburgers that wouldn't be a problem, but its money and, in particular, the jewel-stuffed statue of "the black bird" that Gutman is truly greedy for. Scrupulously disloyal, casually murderous, his moral bankruptcy disguised beneath an elaborate layer of affability and politeness, Gutman is a man whose single-minded pursuit of The Maltese Falcon has become a madness that justifies every crime.
Arnold Zeck
And Be a Villain
Arnold Zeck is a shadowy master criminal who is to Rex Stout's great armchair detective Nero Wolfe what Moriarty is to Holmes. Zeck has, according to Wolfe, a wide variety of enterprises "all of them illegal and some of them morally repulsive". Indeed it's probably quicker to list the crimes the scheming kingpin hasn't committed rather than those he has. Wolfe and the gangster—whose character, cunning and shunning of the limelight suggest real-life mobster Meyer Lansky may have been a model—lock horns in three novels starting with And Be a Villain (1948). Both gangster and sleuth quickly realize that the struggle will ultimately be fatal to one of them.
Neville Strange
Towards Zero
Dame Agatha Christie's most chilling villain appears in the 1944 Inspector Battle novel Towards Zero. Neville Strange (real name unknown) begins his murderous life early killing another child with a bow and arrow (shades of Kevin Khatchadourian) before starting a new life and growing into an apparently glamorous and gentlemanly model citizen. Strange is a gifted British tennis player, but he's no Andy Murray. His politeness on the court and off it masks sociopathic tendencies. All grace and smiles in public, in private Strange terrorizes women, bullies the elderly, and concocts deadly plans to destroy his enemies—which includes just about anybody who crosses him, or seems likely to. Christie's gruesome creation is both monstrous and entirely believable.
Related: This Under-Recognized Agatha Christie Novel Revolutionized Crime Fiction
Charles Anthony Bruno
Strangers on a Train
Nobody wrote amoral criminals quite like Patricia Highsmith, she even created one—Tom Ripley—the reader ends up rooting for despite his evil deeds. While Ripley somehow engages our sympathy, the same cannot be said of the sociopathic playboy Charles Anthony Bruno from Strangers on a Train (1950). Bruno's chance encounter with unhappily married architect Guy Haines and the events that follow reveal him to be as sickly twisted as any villain in literature. Bruno is a man unfettered by conscience, for whom murder is no more or less an event than eating breakfast, who wheedles and bullies his way into other people's lives until he has destroyed them and then walks away, apparently oblivious to the pain he's caused.
Related: 8 Real Murder Cases That Inspired Classic Mystery Novels
Jeremy Hawker
The Tiger in the Smoke
Margery Allingham's sequence of novels featuring amateur sleuth Albert Campion began in light-hearted fashion, but after World War Two took on a distinct and much darker tone. The Queen of Crime had already created a vivid psycho-killer in Jack Havoc for Tiger in the Smoke (1948), but an even more chilling figure is Jeremy Hawker from the 1953 novel Hide My Eyes. Described as being like "a well-trained animal without imagination or moral sense" Hawker is a vain egotist who brags about his lack of human empathy and is happy to kill someone for an empty wallet. Allingham's great achievement is to make this monster both deadly dangerous and deeply pathetic.
Related: Spotlight on Margery Allingham
The Deaf Man
The Heckler
Ed McBain's superb series of police procedurals set around the fictional 87th precinct sees detectives being regularly taunted by The Deaf Man (whether he can actually hear or not is never established, his nickname based on an occasional comment to "Speak up" and the fact he's once spotted wearing what looks like a hearing aid). A tall, talkative, smartly dressed intellectually pretentious sociopath whose specialism is The Joker-style mayhem, The Deaf Man concocts highly elaborate plans that rarely work out, but always leave a trail of devastation—blown up buildings, smashed cars, bullet holes—in their wake. Following his debut in The Heckler (1960), The Deaf Man makes regular appearances in the next 43 novels. He is so smart and lucky, he's never not only never caught, but never even identified by McBain's hard-working big city cops.
Related: What Is Hard-Boiled Crime Fiction?
Featured image from "The Maltese Falcon" via Warner Brothers.