Those of us who are voracious readers can never get our fill. There is always some intriguing new mystery or riveting new thriller to devour and an endless stream of new releases to add to our reading wish lists.
But sometimes you just crave a classic. These are the books that created the scaffolding for the genres we know and love—and they are just darn good.
Every month, we're bringing you a selection of free books to read that are perfect for all you timeless sleuths out there—lovers of all things mysterious and thrilling.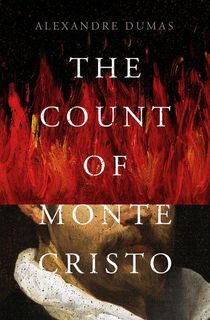 The Count of Monte Cristo
Edmond Dantés has a life that any man would envy. A promising young sailor about to be made a captain, he has come home to Marseille to marry his beautiful fiancée, Mercédès. But on the eve of his wedding, Dantés is betrayed, accused of treason, and sentenced without trial to life in prison.
For the first six years, Dantés can only mourn his stolen future and dwell on the treachery that landed him behind bars. On the verge of suicide, he meets a fellow prisoner who gives him not just an education in revenge, but the means to accomplish it, as well. After an ingenious escape, Dantés recovers a hidden treasure and returns to Marseille as the Count of Monte Cristo, a man whose unlimited resources are matched only by his boundless thirst for vengeance.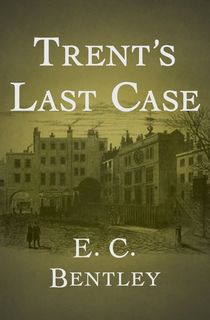 Trent's Last Case
On Wall Street, the mere mention of the name Sigsbee Manderson is enough to send a stock soaring—or bring it tumbling back to earth. Feared but not loved, Manderson has no one to mourn him when the gardener at his British country estate finds him facedown in the dirt, a bullet buried in his brain. There are bruises on his wrist and blood on his clothes, but no clue that will lead the police to the murderer. It will take an amateur to—inadvertently—show them the way.
Cheerful, charming, and always eager for a mystery, portrait artist and gentleman sleuth Philip Trent leaps into the Manderson affair with all the passion of the autodidact. Simply by reading the newspapers, he discovers overlooked details of the crime. Not all of his reasoning is sound, and his romantic interests are suspect, to say the least, but Trent's dedication to the art of detection soon uncovers what no one expected him to find: the truth.
Delightfully irreverent yet ingeniously plotted, Trent's Last Case is widely regarded as a masterwork of the mystery genre.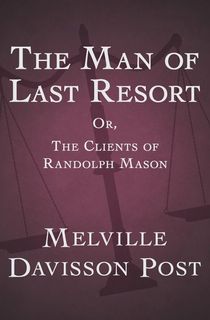 The Man of Last Resort
In New York's Plaza Hotel, a gambler, a Virginia gentleman, and a failed lawyer named Alfred Randal come together to form a three-man political machine. Rather than contend with Tammany Hall, they set out west to take control of the Arizona statehouse. Soon Randal is governor, the Virginian is auditor, and the gambler is secretary of state. Their reach absolute, their power unquestioned, the trio has only one problem: They have robbed the treasury blind.
To keep himself out of prison, Randal returns to New York to beg the help of Randolph Mason, a brilliant lawyer who never hesitates to help bad men escape justice. In these classic stories, America's most dangerous legal mind assists all manner of liars, crooks, and scoundrels—proving once again that even a master criminal is only as smart as his attorney.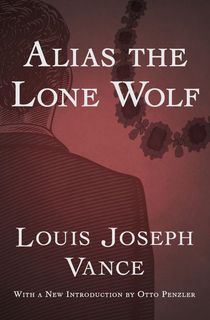 Alias the Lone Wolf
Nearly forty years old, the Lone Wolf is, as his British Secret Service friend Wertheimer puts it, "superannuated." His last adventure involved not just the surprise of meeting his grown daughter, but the twin shocks of seeing her fall in love with a secret agent and risk her own death at the hands of murderous Bolsheviks.
The excitement has left Lanyard—or Monsieur Duchemin, as the British government prefers to know him—feeling slow and cranky. There is nothing to do, suggests Wertheimer, but retire from undercover work and leave England for good. Wertheimer more than suggests this, in fact; he demands it—for the Russians have made it known that they intend to kill the Lone Wolf and will tear apart London and every other corner of the British Isles to find him.
Inspired by Robert Louis Stevenson's Travels with a Donkey in the Cevennes, Lanyard heads to the South of France. Hiking alone in the mountains, he goes to bed with the birds, rises with the sun, and considers what to do with the rest of his life. Visions of a dusty Parisian antique shop and Sunday afternoons with his grandchildren delight the Lone Wolf, but fate has something altogether different in store. In the eerie rock field of Montpellier-le-Vieux, he rescues a beautiful woman and her traveling party from highway bandits. Then the real danger begins.