I love a good mystery novel—they keep me on my toes, quickly turning pages to find out "whodunnit." Suspenseful mystery novels are exciting to read—I often find myself holding my breath, the adrenaline high as I wait for all the clues to click into place.
But sometimes I'm in the mood for a little levity to relieve the pressure of that heightened tension. Luckily, there's no shortage of mystery books with a little—or a lot—of humor mixed in.

The books on this list lighten the seriousness often found in a mystery tale—filled with witty banter, quirky antics, and sometimes downright hilarious capers. The detectives in these stories rely on their own wit and cunning to solve their crimes—and you can count on some dark humor to ease the anxiety.
Dial A for Aunties
Meddy Chan can't seem to escape her meddling mother and aunties. But, when she accidentally murders her date, she needs their overbearing presence more than ever. Lucky for her, the family wedding business proves to be the ultimate escape to dispose of the body and clear Meddy's name. But will a chance reunion with her ex-boyfriend, "the one who got away," ruin everything?
Finlay Donovan Is Killing It
Struggling mom and mystery writer Finlay Donovan is at her wit's end when a compelling job proposal drops in her lap. She's to get rid of someone's husband, and although she never saw herself as a cold-blooded killer, she's desperate to make ends meet. But when someone else finishes the job for her, she's thrust into a real-life murder mystery. Will she end up with a new mystery novel in the works? Or will she end up as the killer's next target?
One for the Money
New Jersey local Stephanie Plum is jobless, carless, and soon-to-be homeless. So she does what she thinks will make her the most money and becomes a high-class bounty hunter. This means she goes after the big targets, and her first case is her ex-boyfriend and corrupt cop, Joe Morelli. Stephanie is one tough cookie, but she'll have to face enemies who'd rather die, or kill than cough up the truth.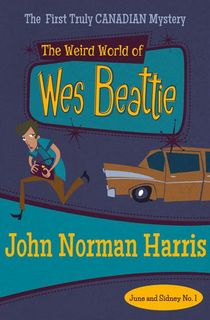 The Weird World of Wes Beattie
The most interesting quality that Wes Beattie, a shy young man from Toronto, possesses is his habit of lying. Unfortunately, this pattern is about to come back to bite him after he is suspected of murdering his uncle, despite his pleas of innocence. The evidence isn't working much in his favor, since the weapon is covered in his fingerprints. Despite Beattie's wild claims that suggest he was framed for the crime, a young inexperienced lawyer, Sidney "Gargoyle" Grant, vows to help uncover the truth.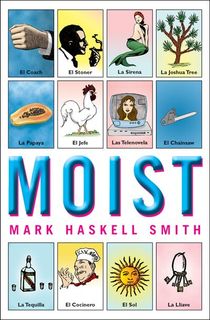 Moist
Once you start reading this one, you won't be able to put it down with its darkly humorous prose and unforgettable characters. Readers follow Bob, a man who works at a pathology lab whose world suddenly changes after a severed arm finds its way into his possession. But this isn't any average severed arm—no, it's a severed arm with an enticing erotic tattoo that Bob can't help but be curious about, despite having a lovely girlfriend who works as a masturbation coach.
Bob unexpectedly finds himself at the center of the Los Angeles Mexican Mafia, desperately trying to hold on to his cherished limb from a mob boss, an LAPD detective, and a telenovela-addicted mobster who all want to steal it from him. Prepare yourself for this hilariously wacky story!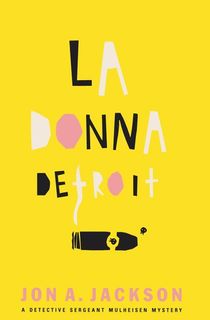 La Donna Detroit
Ever wonder what happens when someone steals millions from a mob? Do they hunt them for the rest of their lives? Do they shoot them on sight the first chance they get? In this case, surprisingly not. In cunning Helen Sedlacek's case, she is offered an opportunity. Lucky for her, mob boss Humphery DiEbola is ready to retire and sees untapped potential in Sedlacek to act in an executive role for his illegal cigar factory. But after a poker game at DiEbola's home turns deadly, police detective "Fang" Mulheisen must figure out who is trying to take out their competition.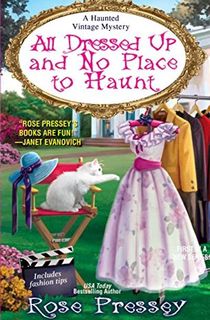 All Dressed Up and No Place to Haunt
This paranormal mystery has it all—film stars, ghosts, vintage clothing, and a psychic cat. There's a movie being shot in the historic town of Sugar Creek. Vintage clothing store owner Cookie Chanel finds herself right in the middle of the action, providing authentic period clothing for the cast. The production come to an abrupt halt, however, when the leading lady is found drowned in a pond—wearing one of the dresses that Cookie provided. When a ghost tells Cookie that the dress belongs to her, Cookie realizes that she'll need to find the killer—and fast.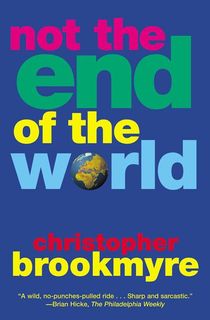 Not the End of the World
In this clever novel, LAPD cop Larry Freeman is tasked with investigating a vessel off the West Coast with its crew nowhere to be found. Meanwhile, right-wing evangelical protestors are feuding with adult film actors. A bomb threat, an impending apocalypse, and heightening tension between two warring groups make for an enthralling page-turner you won't want to end.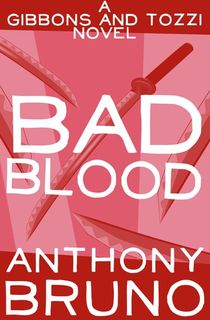 Bad Blood
The Hudson River becomes the home of two hacked-in-half bodies that FBI agents Mike Tozzi and Cuthbert Gibbons must investigate. They have pretty strong suspicions that these murders have something to do with dealings between the Mafia and the Japanese yakuza. But it soon becomes clear that the two investigators don't have all the time in the world to crack this case—Gibbons has already been severely beaten by an assassin who is certain he's an ancient samurai reincarnated, and Tozzi knows that he's most likely going to be the deranged person's next victim.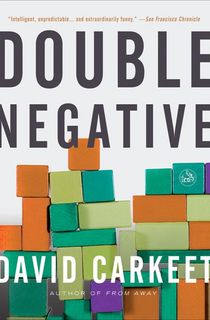 Double Negative
You'd think that working with kids would indicate that employees must be patient, kind and calm, but this isn't the case for the linguists at the Wabash Institute, where toddlers are studied to understand how they develop their verbal skills. One such arrogant, cranky scholar is Jeremy Cook, who may be condescending but is far from a murderer! When a coworker is bludgeoned to death in his office, Cook decides he must prove his innocence and clear his name in this Edgar Award-nominated novel.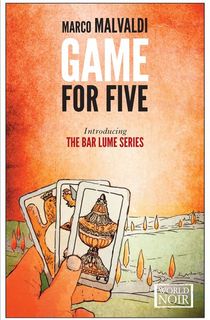 Game for Five
What's better than spending your days drinking shots of espresso, playing cards, and reminiscing about old times with friends? Four old-timers frequent Bar Lume, set in a resort village on the Italian coast, where they enjoy each other's company like many other older residents in their small town. The only difference is that they also like theorizing about murder.
Recently, a girl's body was found in a dumpster. They think that her connections to the world of drug trafficking might have something to do with her untimely death. With more time than they know what to do with, the group of friends decides to piece together the case and force the unenthusiastic barman, Massimo, to join in on the investigation. This charming and humorous novel impressively mixes dark and comical elements for an entertaining read.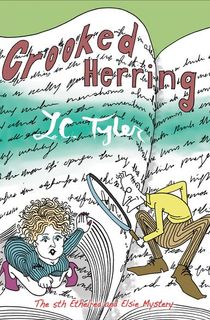 Crooked Herring
Crime writer Ethelred Tressider is taken by surprise when fellow writer Henry Holiday asks him to help him remember if he killed someone on New Year's Eve while intoxicated. Initially, and understandably, wary of becoming involved with a possible murderer, Ethelred isn't sure if he should help—that is, until his agent, Elsie, reminds him that Henry can pay him back with a stellar review of Ethelred's novel, which would be highly useful for the struggling writer. With alternating points of view from Ethelred and Elsie, this satirical novel comments on how far some authors are willing to go for literary praise.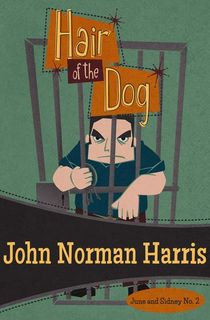 Hair of the Dog
There are a couple of things that cranky Canadian lawyer Sidney Grant hates most in this world, and that's hypocrisy and cases that don't add up. Thankfully, his new wife, June, is quite similar. Together, they must find the real culprit who killed a rich old woman since the evidence surprisingly doesn't lead to the mobster under question, Vince Lamberti. Even though neither has much fondness for Lamberti, they can't help but want to prove others wrong. What ensues is a sarcastic, funny story with unique characters that will amuse readers up until its final page.
Eat, Pray, Die
Isobel Avery is an undercover poison taster for the rich and famous. While it may sound like an exciting job, it's something that Izzy can hardly stomach sometimes—between the food and her clients' attitudes. Her newest client is an absolute menace: as attractive as he is arrogant. Can Izzy and her irritatingly attractive client make it through this ordeal together?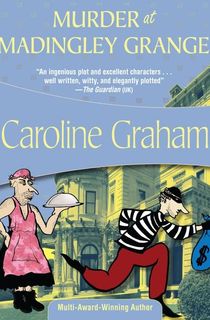 Murder at Madingley Grange
Simon Hannaford and his sister need money. They're broke but fortunate enough to be house-sitting their Aunt Maude's gothic mansion and clever enough to come up with a scheme to host a 1930s Murder Mystery Weekend to hopefully make some cash. What Simon wasn't expecting were the suspicious guests, untrustworthy staff, and an actual dead body to pop up. Prepare yourself for some murder mystery fun!
Rest Ye Merry
Professor Peter Shandy is Balaclava Agricultural College's Scrooge when it comes to decorating for Christmas. This year, Peter goes all out, installing a display sure to drive the neighborhood crazy. Then he leaves town, leaving his neighbors to deal with his forced cheer. His guilt soon chases him back home, but when he arrives, he finds his lights shut off.
Not only that, but there's a librarian dead in his living room. Known for his occasional bent toward sleuthing, the school asks Shandy to look into the matter quietly. Should the matter come to light, it could ruin the influx of tourism that typically comes to town during Christmas.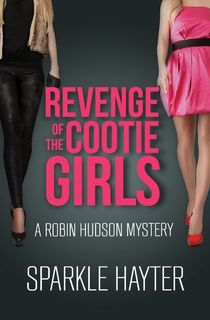 Revenge of the Cootie Girls
From the series' winner of the Sherlock Award for Best Comic Detective, author Sparkle Hayter brings readers another enticing mystery featuring TV news producer Robin Hudson. Robin plans on enjoying a fun night out with friends to celebrate Halloween, but when the new intern, Kathy, fails to show up at the bar they were planning to meet at, Robin knows her fun plans will have to be put on hold.
Kathy was chasing a story for Robin and found herself trapped in a married man's closet. Now, Robin must confront her traumatic teenage past after finding notes reminding her of her and her friend Julie's outcast status as the "cootie girls." But the present is rapidly becoming more upsetting than reliving her past, as she must now deal with money-laundering mobsters and murder.