The weather is warming and the air is thick with humidity in that hazy waiting period between spring and summer. Nothing seems more appealing than lazing away the day with a good book, so let's just go ahead and do it.
Our Hidden Gems column pulls a book off of the shelf that was either released 30 years ago, or last week, and presents it to you as the perfect opportunity to discover a new favorite. Today, we're spending some time with David S. Levinson's 2013 debut, Antonia Lively Breaks the Silence, a heady psychological thriller that grabs you by the first page and takes you on an unbelievable adventure through the darkest corners of the mind.
Called "full of delicious prose" in a review by Entertainment Weekly, the story centers on the melancholy life of a woman named Catherine Strayed. Grieving the death of her husband, she isolates herself in her home in upstate New York, waiting for the sun to finally shine on her once again. In her ongoing pit of despair, she becomes wrapped up in a torrid association with her former lover, a literary critic who bashed her late husband's work, and the critic's underling, who is working on a book of her own. When Catherine comes to find that her sad life is at the center of the woman's twisted plot, things go from bad to worse for the poor widow.
Related: 15 Scary Thrillers for a Dark and Suspenseful Night
"A sleepy town, charming on the surface, conceals a nest of vipers . . . Sharpened by plot swerves and an undercurrent of violence, this intelligent psychological thriller exudes the aplomb associated with Patricia Highsmith," says a writer for Interview Magazine regarding the thrilling book.
Nominated several times for the Pushcart Prize, Levinson shows immediate and impressive skill with this debut, which brings to mind the best elements and plot points of Paul Verhoeven's 1992 film, Basic Instinct. After finishing this page-turner, his name will be cemented in your mind as a writer to watch for.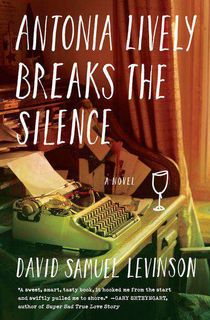 Antonia Lively Breaks the Silence
Following the death of her husband—which may have been an accident, a suicide, or perhaps even murder—Catherine Strayed is living a quiet life in a secluded upstate New York college town. But now her former mentor and onetime lover has arrived. A powerful literary critic who single-handedly destroyed her late husband's promising writing career, he has an exotic young female protégé in tow. Her name is Antonia Lively, and her debut novel has made her a darling of the publishing world.
Antonia likes to take real crimes and mysteries and turn them into fodder for fiction, with little concern about the lives she affects. Unbeknownst to Catherine, the rising star has targeted her for subject matter for the next book—and the fallout could be deadly.
This "fast-paced page-turner" (The Denver Post) is filled with mystery and psychological suspense, and asks the provocative question: What does stealing another's life do to your soul?