If there's a chill in the air and the leaves are changing hue, it must be true: We've made it to autumn. When the air becomes noticeably crisp, mystery fans can't help but get excited about October and the darkening of the days. This means the thrill of a good mystery, books about embracing the unknown, and diving into an investigation that baffles as much as it energizes. If you're looking for the best, most frightening chills, you can't go wrong with these scary thrillers.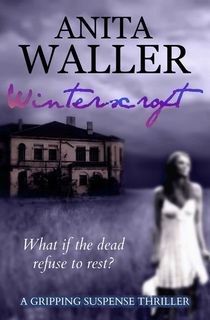 Winterscroft
The young and beautiful Lavender Paulson was tragically killed in a car accident, leaving her fiancé Matt and family behind. Several years later, they are still grieving the loss but slowly moving on with their lives. Matt has found love again and shares that he is newly engaged with the Paulson family.
The Paulson family offers up their manor as a wedding venue for the couple, but strange occurrences begin to happen during the preparations. The scent of lavender lingers in the air, and a series of unexplainable mishaps lead to a mysterious death. Matt and the family start to wonder if Lavender's jealous spirit is behind all this madness. And just how far would she go to stop the wedding?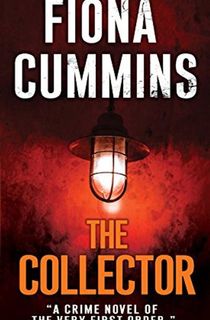 The Collector
The Collector continues Detective Etta Fitzroy's hunt for the serial killer known as "The Bone Collector," who goes by the name Brian Howley in everyday life. Fitzroy is also searching for a missing young girl named Clara Foyle, though most believe her to be dead. Meanwhile, the Bone Collector himself has found a potential student in a teenager named Saul, who he hopes will carry on the curation of his macabre museum. This thriller finds Fiona Cummins at her very best and most suspenseful, and readers looking for something familiar yet fresh will not be disappointed.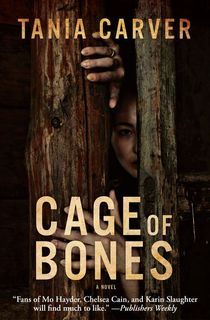 Cage of Bones
Get ready for some blood and guts in the latest entry in Tania Carver's Brennan & Esposito series. The thriller begins with the discovery of a feral boy locked in a cage of bones deep in the basement of an abandoned house. Detective Brennan jumps right into the investigation, which soon leads him to a secret society that's brewing all manner of sinister plots. If you're a fan of books full of the grotesque, and more so those that involve conspiracies and secret agendas, Carver's thriller is a perfect pairing.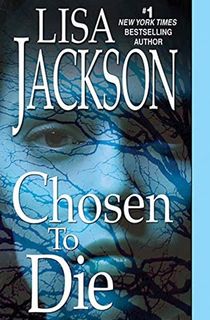 Chosen to Die
The prolific Lisa Jackson has written dozens of heavily plotted thrillers full of twists, turns, and red herrings. Chosen to Die is no different, showcasing the multitude of tricks up Jackson's proverbial sleeve. In this one, we see Detective Regan Mescoli (who first appeared in Left to Die) kidnapped by the Star Crossed Killer, the very criminal she had been trying to trap. That leaves her boyfriend Nate and her fellow detective Selena Alvarez to search for her and take down the killer for good.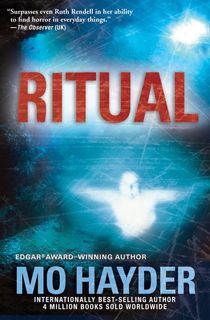 Ritual
A human hand is found nine feet under water by Flea Marley, a police diver, with no accompanying body. A day later, the other hand is found freshly amputated. Without any motive or leads, the discovery of the discarded appendages leaves detectives mystified. Enter the emotionally damaged Jack Caffrey to figure things out and search for the rest of the victim. This thriller manages to get under your skin—then again, readers should expect nothing less from Mo Hayder.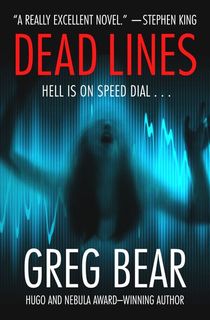 Dead Lines
Bear's novel is all about that special place between nostalgia and the realization that your dreams have become just that—something fantastical and forever out of reach. Peter Russell is a softcore porn director and writer who hopes to one day publish novels and stories. It's possible that he still has a chance, especially with his considerable charisma, which hasn't diminished over the years. Add in sudden opportunities, double-crosses, and an interesting device that manages to "dial into" the space between worlds, and you have a thriller that'll make your hair stand on end while also making you nostalgic for the golden age of cinema.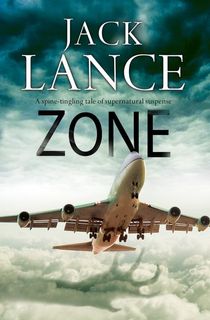 Zone
You can't go wrong with suspense set in confined spaces, especially when the space is a claustrophobic plane where there's nowhere to go but down. In Jack Lance's breakneck novel, something supernatural takes over Oceans Airways flight 582. After the plane hits clear-air turbulence, communications and navigation systems malfunction. The passengers, including a new couple, are confronted with their own mortality, as well as a strange presence that seems to take hold of the entire plane.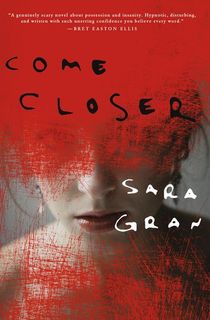 Come Closer
Warning: Sara Gran's novel will really mess with you. There's something so alarming about this slim novel and how it can take the most ordinary of situations—a woman named Amanda leading an unremarkable life—only to lean in on mood swings and harmful thought patterns to create a truly believable and horrifying transformation by way of demonic possession. If you like your thrillers psychological, Come Closer will deliver the frights.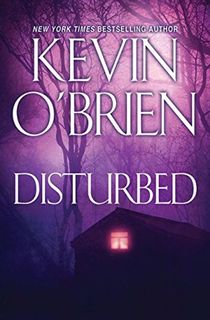 Disturbed
There's something so alluring about a suburban backdrop with nefarious activities going on just behind closed doors. It's what makes films like Blue Velvet and books like Ira Levin's The Stepford Wives so intriguing. In Kevin O'Brien's Disturbed, we see that familiar setting from the perspective of a newlywed named Molly. A serial killer dubbed the Cul-de-Sac Killer has been targeting her community, and Molly's neighborhood is next on the agenda. O'Brien keeps the pages turning, and tempts readers into thinking about what might be happening just a couple doors down in their own neighborhoods.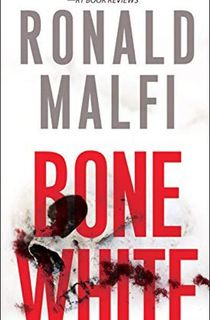 Bone White
Where O'Brien focused on picture-perfect suburbia to conceal dark secrets, Ronald Malfi chooses an Alaskan mining town that's home to some crazy superstitions. A man named Paul Gallo travels to the town in search of his missing twin brother. Around the same time, Joe Mallory turns himself in to the police and admits to murdering eight people. The resulting investigation is equal parts frantic and frightening, with plenty of twists and turns. Malfi is a master of suspense, and this book is among the best examples of building a slow, creeping sense of terror.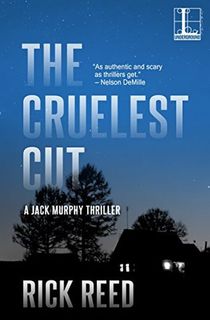 The Cruelest Cut
This book started the Jack Murphy series of thrillers, which runs eight tales deep. Here we see author Rick Reed introducing readers to Murphy and the intensely twisted world that he investigates. Two dead bodies are discovered with riddles lodged into their mouths. It turns out to be the work of a female serial killer nicknamed the Mother Goose Killer. Reed goes one step further and connects the killer to Murphy, directly unearthing dark threads from our protagonist's childhood. Reed's thriller will get stuck in your head like the catchiest nursery rhymes, and won't let go.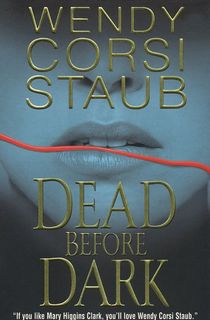 Dead Before Dark
Staub has created one of the more interesting and unique killers in the Night Watchman, who has been out of the limelight and laying low for decades. In Dead Before Dark, the Watchman picks back up where he left off. Lucinda Sloan is a gifted psychic that can see murder, but only after it has been committed. After the Watchman's kills become personal, Lucinda turns to her ex, retired FBI agent Randall Barakat, for help. This thriller is a captivating web of alt serial killer history and the supernatural, perfect if you like your serial killers beyond weird.
The Silence of the Lambs
The one and only—this book is a must-read if you haven't yet picked it up. Watching the movie simply isn't enough. Hannibal Lector is even more vividly rendered in Harris's novel, making most serial killers pale in comparison. Hannibal's complex relationship with young detective Clarice Starling is well-rendered, complete with shifts between hero and villain, killer and victim, teacher and student. Truly a masterpiece, it holds up even today.
The Outsider
Stephen King's The Outsider begins with a horrible crime against a young child, with all the evidence pointing to Terry Maitland, a man that was hours away when the crime occurred. It should have been an airtight case, except for his alibi. If it's a Stephen King novel, you know you can expect a lot of supernatural twists and characters second-guessing their grasp on reality.
The Silent Patient
Michaelides' debut novel became quite the surprise hit last year, and one can see why people ate it up. With readers looking for something new, yet still interested in unreliable narrators like those found in Gone Girl and The Girl on the Train, The Silent Patient has a similar narrative.
Famous painter Alicia Berenson lives with her husband Gabriel in a big lovely house. One night when Gabriel returns home from work, Alicia shoots him five times in the face, and then never speaks another word. A psychotherapist named Theo Faber has been obsessed with Alicia's work for years and jumps at the opportunity to unravel this mystery. With each layer exposed, the mystery becomes that much more bizarre.
Man with No Name
I put Laird Barron up there with writers like Thomas Ligotti and Michael Cisco in his ability to write some of the most bizarre stuff, while still mapping his machinations to a genre that so often demands rigid plot structures.
In Man with No Name, Barron introduces us to the enigmatic Nanashi, a master of the gun and knife and an enforcer that rose the ranks of the yakuza quickly. His latest job is to kidnap a retired world-renowned wrestler, Muzaki, who happens to be the property of a rival gang. Nothing about this goes well, and things become even more ruthless with every passing page. It's Barron at his best, showcasing a vivid dark underworld full of disturbing imagery and immoral acts.
This post is sponsored by Open Road Media. Thank you for supporting our partners, who make it possible for Murder & Mayhem to continue publishing the mystery stories you love.