Many of us think of horseracing as being an elegant, genteel way to spend a day. But just like with all high-stakes sports, there's an opportunity for corruption and crime. So it's really no surprise that the world of horseracing is a popular setting for mysteries! From betting pools with deadly outcomes to jockeys-turned-detectives here are 10 irresistable horseracing and jockey mystery books.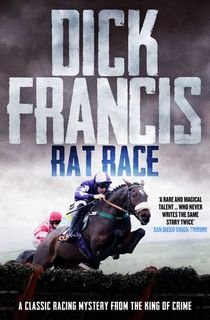 Rat Race
Dick Francis is the undisputed king of horseracing mysteries. Rat Race follows pilot Matt Shore as he is suddenly thrust into the dark underbelly of the horseracing world. Matt doesn't know much about horses, but when a group of four rich racing fans hire him to fly them to the track, he doesn't say no. But when he's forced to make an emergency landing and the plane explodes seconds later, things get complicated.
Matt and the passengers all make it out alive, but bigger issues remain. Horseracing is always high stakes when there's money on the line, but Matt is about to learn that some people are willing to put a wager on his own life.
Dead Man's Touch
At his father's funeral, 22-year-old barn manager Stephen Cline learns that he is actually the result of an affair his mother had with horse trainer Christopher J. Kessler. When he finally tracks his real father down, Kessler accuses Steve of being allied with a mysterious group of men who want him to intentionally throw races. Once he learns Steve is his son, the two team up to discover who has been working so intently to fix the outcome of the races, with Steve going undercover in the barn.
Just as Steve begins to make progress in his investigation, a woman is found dead in the barn. Suspicion quickly falls on Steve, and now it's a race against time to find the true killer, stop the scheme, and clear his name, all before anyone else gets killed.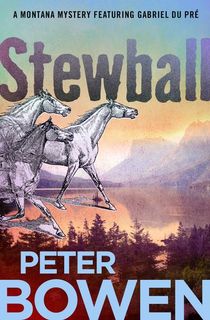 Stewball
When former cattle inspector-turned-occasional deputy Gabriel Du Pré's aunt Pauline asks him to track down her runaway husband, he has to say yes. It's not long before he finds the man, Badger—shot execution-style in the middle of nowhere. But the dead body is only the beginning of this mystery.
It turns out Badger was a drug smuggler secretly working with the FBI investigating a group of rich gamblers. Now, Du Pré picks up where Badger left off, going undercover as a fellow wealthy horseracing enthusiast to uncover the gamblers' criminal secrets. What awaits him is a dangerous world of drugs, money, and violence that may just get him killed if he's not careful.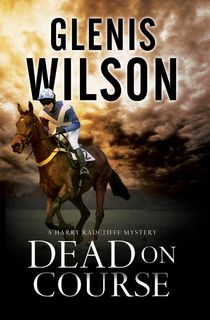 Dead on Course
Jockey Harry Radcliffe is finally back riding again after recovering from a serious injury. He thinks he's put the violence of the past behind him until Jake Smith, a gangster just out of prison asks for his help. It seems Harry's detective skills have given him a bit of a reputation, and now Jake wants his help discovering who murdered his sister.
The police say her death was an accident, but Jake knows better. And if Harry won't take the case, Jake will be more than happy to take out his frustrations on him. In order to solve the crime, Harry will have to enter a high-stakes world with danger lurking behind any corner he turns.
Hugger Mugger
In need of cash, Boston Private Investigator Spenser heads down to Georgia to investigate a strange series of murders of racehorses. The president of Three Fillies Stables, Walter Clive, is particularly concerned about his own horse, Hugger Mugger, a two-year-old destined for racing greatness. Clive wants Spenser to put his hard-boiled skills to use by both protecting Hugger Mugger and discovering who keeps sending ominous threats to his life.
With the Georgia police breathing down his neck, Spenser begins his investigation. He immediately can tell that hatred is brewing just underneath the surface of Georgia's racing world, and when the killer adds a human to their body count, things get serious. When the clues start pointing back to Three Fillies, Spenser realizes he might just be in over his head.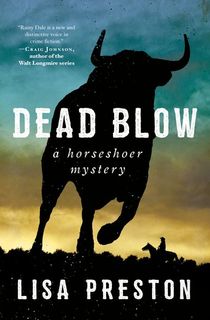 Dead Blow
Rainy Dale has made a career as a farrier, tending the hooves and making shoes for the horses of a select group of clients. As she talks to one of them, an elderly widow, she gets to thinking that there may be more to her husband's death than she thought. The more Rainy learns about his death, the more issues emerge. His lack of bruising and the unusually risky move he made by driving his tractor so close to the killer bull are both suspicious.
All of this happened before Rainy arrived in small-town Oregon, but luckily her fiancé Guy and her new friends all seem to know the details, especially about the victim's known appreciation for women who weren't his wife. Rainy can't help but investigate, and more and more questions begin to spring up. Could the husband's death have a connection to a local missing person case? And will Rainy's investigation put her entire future in jeopardy?
Murder in Mind
After his girlfriend Sophie Bradford is found murdered, famous jockey Jamie Mullin becomes suspect number one. The press immediately pounces on him, and soon everyone is reading about Sophie's flirting habit and the loud, public fight she and Jamie had right before her death. When the media attention starts to affect his career despite his claims of innocence, Jamie begins to lose hope. Luckily, his friend and fellow jockey Matt Shepard are willing to step up to the plate to defend him.
While Jamie spirals, Matt searches for the truth. But as he learns more about the circumstances around Sophie's death, Matt is forced to question everything. Does he even really know Jamie? And how far is he willing to go to protect his friend?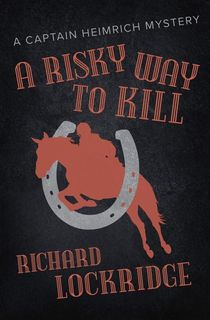 A Risky Way to Kill
When someone places an ad in the Van Brunt Citizen newspaper for a seemingly random assortment of items, the paper's owner is immediately concerned. The never-worn wedding dress, bay horse, and Winchester rifle are all connected to the mysterious death of Virginia Gant, an heiress who died a year earlier. The owner soon turns to New York State Police Inspector M. L. Heimrich to see if the ad points to more than just a sick joke.
Heimrich has a hunch that there is more to the ad—and Virginia's death—than meets the eye. As his investigation continues, Virginia's own mother is found dead. It seems there's a killer on the loose, and it's up to Inspector Heimrich to stop them before any other obituaries have to run.
Dark Horse
Elena Estes is trying to put her violent past as an undercover narcotics detective behind her, even if she thinks she doesn't deserve a peaceful retirement. When 12-year-old Molly Seabright comes to ask her for help locating her older sister Erin, she's initially hesitant. She doesn't want to go back to crime-solving, and Erin appears to have already made a habit of getting herself into trouble. But when it turns out Erin may have ended up involved with some of Palm Beach's shadiest dealers as a groom at the local horse show grounds.
It seems there is a dark side to the Florida upper crust's favorite sport. Apparently, money can buy everything—even murder. And as Estes races to find Erin, she'll have to go up against a merciless killer who has nothing to lose.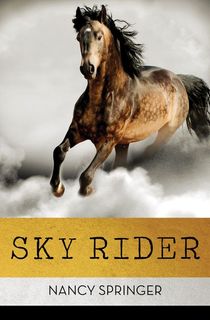 Sky Rider
It seems like everything in Dusty's life is going wrong. Her mother is dead, her father drinks to cope, a drunk driving accident has left her with a chronic back injury, and her beloved horse Tazz now needs to be put down. Dusty knows that his hoof pain has become too much to handle, but it doesn't make the situation any less painful. Then, while giving Tazz a final grooming, Dusty witnesses the unimaginable. A boy appears out of nowhere, mounts Tazz, and the two ride off together as if the horse was never injured at all.
As if that weren't strange enough, the next day at school, Dusty learns about a young boy who was killed. She can't believe her eyes when the photo in the newspaper reveals him to be the same boy who took Tazz. Questions abound, but Dusty still isn't prepared for when the boy returns once again.