Not much can top the combination of a culinary cozy mystery with a piping hot cup of joe and a freshly baked scone, and bestselling author Lena Gregory understands that like no one else. In her All-Day Breakfast Café Mystery series, Gia Morelli moves down to central Florida where she decides to open up a sweet little diner called the All-Day Breakfast Café.
Related: 14 Mysteries Set in Florida to Keep You Off the Beach
In Gregory's first book, Scone Cold Killer, we meet Gia when she originally decides to flee New York and head down to Florida. After her marriage falls apart, Gia discovers her ex-husband is a con artist who has scammed half the city's millionaires, and Gia wants to be out of there before they seek revenge. However, her safety doesn't last long as one day she opens up her dumpster to find her ex-husband's body crammed inside.
Following the hit success of Scone Cold Killer, Gregory continues the series with Murder Made to Order, A Cold Brew Killing, and A Waffle Lot of Murder. The series continues to follow Gia and her popular café as she maneuvers the mysterious killings and disappearances occurring in town. From stories of a government council president who is murdered amidst trying to shut down the diner to a dead body found in the freezer of the next-door ice cream parlor, Gregory keeps us guessing to the very end.
Gregory's latest installment of the collection was released on April 27, 2021. In this book, Whole Latte Murder, Gia believes her biggest mystery of the summer will be finding the perfect wedding venue for her best friend Savannah's big day. That all changes though when things go awry after Savannah shows a client a potential home to buy.
Related: 20 Sizzling New Mystery & Thriller Books We Can't Wait to Read This Summer
When Gia arrives at the house, she finds Savannah's client's dead body. Savannah is missing and there is a killer on the loose. Gia must now find her missing friend and find the person responsible before it's too late.
Be sure to download Gregory's Whole Latte Murder today!
Whole Latte Murder
Gia's best friend Savannah goes missing in the middle of showing a house, and the dead body of the client is found inside the home. Gia must track down her friend and uncover who the mysterious killer is before the police can pin the murder on Savannah or the killer can find Savannah first.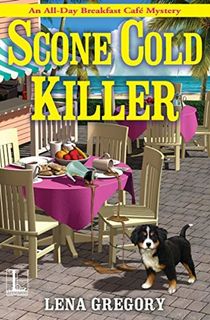 Scone Cold Killer
Gia's ex-husband scammed half of New York's millionaires, and now they want revenge. Gia flees the city and heads down to Florida to start her own life and open up an all-day breakfast diner. However, when the body of her ex-husband winds up in her dumpster, Gia knows she too is now in danger. She must figure out how to put an end to this before her enemies can come after her.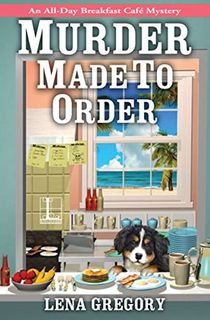 Murder Made to Order
A forgotten zoning regulation puts Gia's diner in danger of being shut down by the relentless government council president, Marcia Steers. But, when Marcia Steers is found dead in the swamp water, an investigation into the town will uncover dark secrets of the past. These secrets are what fuel the killer to murder those that know the truth in an attempt to keep the secrets hidden.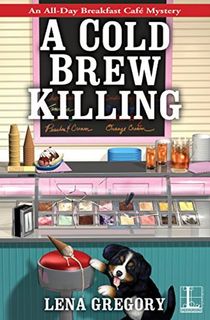 A Cold Brew Killing
Gia has befriended the man who owns the ice cream parlor next to her diner, but when a dead body winds up in his freezer and police make him the number one suspect, Gia second guesses just how well she knows her friend. However, she believes he is innocent, and so she decides to help him try to prove his innocence and find out who the real killer is.