Right now, the murder mystery genre is booming; there are books of every stripe, historical era, and format. It's quite exciting. But many mystery readers may be particular about the books they read; some may read only cozy mysteries while others prefer thrillers. So what do you do when it's time to give the murder mystery enthusiast in your life a gift?
You can try to guess their preferred genres or you can find one of these twelve great murder mystery gift books to fit the occasion from mystery-themed cookbooks to puzzles.
Your Guide to Not Getting Murdered in a Quaint English Village
Inspiring this list, Your Guide is a hilarious read for anyone familiar with English mysteries and cozies. Can you find a way to survive your trip to the English countryside? Very unlikely. Every corner there is a murderer waiting to make you a permanent resident. Parts of it take a page from those Choose Your Own Adventure books along with wonderful illustrations.
Little Grey Cells: The Quotable Poirot
For the Agatha Christie fans, here's all of Hercule Poirot's pithy quotations from the fifty novels and short stories. You'll practically find a quotation for every occasion (but hopefully with a lot less murder and other crimes). It also has an exclusive essay about Christie's feelings towards her own creation.
The Scotland Yard Puzzle Book: Test Your Inner Detective by Solving Some of the World's Most Difficult Cases
This puzzle book is for readers who like solving mysteries before the solution is revealed. Readers can strive to solve puzzles including brainteasers, coded messages, mathematical puzzles, and more, based on some of Scotland Yard's hardest crimes.
Color Me Cozy — A Cozy Mystery Coloring Book: A Cozy Mystery Themed Relaxation Tool for Bibliophiles & Authors
The past few years we've seen the rise of adult coloring books with themes ranging from flowers, tv shows, museum collections, and now cozy mystery readers. In this wonderful cozy themed coloring book, there are 120 pages filled with drawings, mystery themed quotations, and a lot of cats. Obviously.
Murder, She Said: The Quotable Miss Marple
While it's a second entry for Agatha Christie, it would be remiss not to include her other famous detective, Miss Marple. Using her experience observing life in St Mary Mead and taking advantage of people's constant dismissal of her, Miss Marple has been able to solve the most challenging of crimes. Now fans can enjoy her commentary on human nature in this quote book. It also includes Christie's essay "Does a Woman's Instinct Make Her a Good Detective?"
Murder Most Puzzling: Twenty Mysterious Cases to Solve
Here's a fun book for readers who like quick murder mystery puzzles. Meet amateur sleuth Medea Thorne who the reader will be assisting in these twenty puzzles meant to push and pull on those little grey cells with a touch of humor.
Over 70 Murder Mystery Crosswords
Murder mysteries and crosswords, yes please. The reader will use clues from a mystery story to solve these dastardly crossword puzzles. Perfect for a flight or two or a break between mystery reads.
The Nero Wolfe Cookbook
Nero Wolfe may be a brilliant detective but he's also an epicure. Author of the detective, Rex Stout, brings together recipes mentioned in the novels and short stories. Readers can try to embody Wolfe's chef, Fritz Brenner, with these delicious recipes. It also includes appropriate quotations from the stories.
The Little Book of Sherlock Holmes: Elementary Wit & Wisdom
We can't forget the quintessential detective, Sherlock Holmes. Like Little Grey Cells, here's a collection of 175 Holmes' and other characters' insights and sayings from 60 stories. It's also a great reference guide if the reader wants to find a particular story or two.
Golden Age of Detection Puzzle
Part of the British Library Crime Classics collection, here's a collection of over 100 puzzles drawing from the world of Golden Age detective fiction. It includes crosswords, anagrams, and much more that will be perfect for the Golden age detective fan.
Killer Verse: Poems of Murder and Mayhem
Everyman's Library Pocket Poet Series has been putting out these collections of poetry based around different themes. From the title, you can guess that these are killer poems by classic poets from the centuries. These poems are not for the faint-hearted, the pages are filled with stories of cold-blooded murder from murderers and serial killers starting with Cain and Abel. It's a great read by candlelight to scare oneself during a thunderstorm!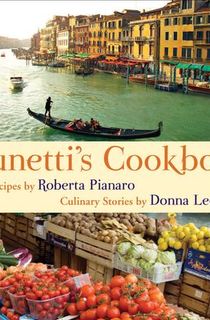 Brunetti's Cookbook
Fans of the Commissario Guido Brunetti series will be thrilled at this book of recipes. Part of the joy of reading these books are those quiet moments he has with his family over the dinner or lunch table. Now fans can get a taste of contemporary Venice, Italy in almost 100 recipes for all parts of the meal. The book also includes essays by Leon about food in Venice.