In a discussion about literature's most iconic sleuths, the name "Nero Wolfe" will inevitably come up. The whip-smart, larger-than-life detective—and his equally famous, Watson-like sidekick—was created by mystery author Rex Stout.
Stout wrote 33 novels and 39 novellas featuring the famous criminal-busting duo during the first half of the 20th century. Today, the series' first and second installments—Fleur-de-Lance and The League of Frightened Men, respectively—are considered two of the genre's most influential works. The wild success of the Nero Wolfe books eventually earned Stout a Grand Master Award in 1959, and a permanent position in the pantheon of respected mystery writers.
But Stout did more than just write about Wolfe. Prior to his big break, he published magazine stories throughout the 1910s—many of which were not mysteries, but romances or science fiction adventures. Later on, he would devote himself to more political causes: An outspoken liberal, he did his own sort of detective work in the 1940s when he joined a counterpropaganda movement that refuted false claims made by the Axis Powers.
Needless to say, no mystery collection is complete without at least a couple of Rex Stout books. Below is a sample of his contributions to the genre, from his early short stories to the Nero Wolfe mystery that infuriated the FBI.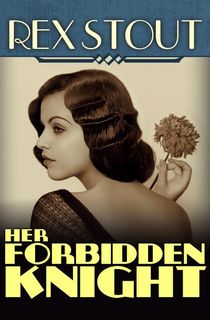 Her Forbidden Knight
Lila Williams is a young telegraph operator who is adored by the male guests of Lamartine Hotel. When she falls for the charms of John Knowlton—a millionaire and a secret criminal—Lila's troupe of unlikely guardians fight to keep her safe. Though less famous than Stout's other works, Her Forbidden Knight is one of the earliest examples of writing that would make him a master of the mystery genre.
Related: Nero Wolfe Takes On a Corrupt Organization and High-Profile Murder Case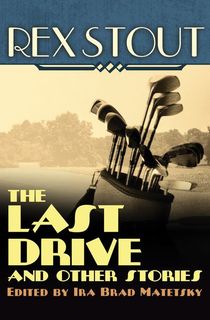 The Last Drive
The titular story in this collection was actually the inspiration for Stout's first Nero Wolfe mystery, Fer-de-Lance. Published in 1916, the story follows Canby Rankin—president of a golf club and an amateur sleuth—after a colonel is poisoned on the green. Like The Last Drive, the other stories in this volume first appeared as magazine serials at the very beginning of Stout's career.
Fer-de-Lance
Fer-de-Lance was the world's first introduction to Nero Wolfe, Stout's eccentric and overweight (as his partner, Archie Goodwin, often remarks) detective hero. Here, Wolfe and Archie sleuth around Depression-era New York, trying to solve the disappearance of an Italian immigrant and murder of a philanthropist. Their investigation takes them from their Manhattan brownstone—an homage to Holmes' 221B Baker Street—to the rich neighborhoods of Westchester County. Adding to the drama is a touch of reptilian menace: The story begins when Wolfe receives a poisonous snake, the book's namesake, and narrowly escapes death.
The Hand in the Glove
Stout was one of the first to popularize female private eyes in fiction, which he did in his 1937 novel, The Hand in the Glove. We meet the beautiful, but scrappy, "Dol" Bonner when she's hired to find dirt on a married woman's lover. Things go awry when her client, the scorned husband, winds up in a pool of blood—and Dol winds up with a pool of suspects. Unfortunately, Stout never continued Dol's sleuthing adventures, but her impact on the genre cannot be overstated.
Related: In His Own Words: How Robert Goldsborough Became Nero Wolfe
The Doorebell Rang
This 1965 Nero Wolfe mystery follows Stout's sleuthing partners as they try to stop the FBI from harassing a society woman. Perhaps more interesting than the story itself is the one surrounding it: The Doorbell Rang was the subject of much controversy in its heyday. Common across many of Stout's other works, the book is a vehicle for his own political beliefs—particularly, his negative opinions of . In fact, once Doorbell was published, Stout was labelled an enemy of the bureau and suspected of colluding with Communists.
The Father Hunt
The Father Hunt sees not only the return of Wolfe and Archie, but of Archie's girlfriend, Lily Rowan. Lily's temporary secretary, Amy Denovo, asks Wolfe to track down the father she's never known. Though initially hesitant, Archie concedes (a big stack of cash will do that) and becomes entangled in a mystery that veers from a case of missing identity into murder. In 1969, the book won the Silver Dagger Award from the UK-based Crime Writers Association, which recognized it as the best crime novel by a non-Brit.
The Black Mountain
When Nero Wolfe's best friend, Marko Vukic, is murdered, he and Archie set out to bring the killer to justice. With little progress made by the NYPD, and with few leads themselves, the partners head off to Marko and Nero's birthplace—war-torn Yugoslavia. It's an unusual adventure for the normally sentient sleuth, as he and Archie (disguised as his son) contend with the region's inhospitable, mountainous geography in search of the culprit.
Related: 10 Forgotten Mystery Masterpieces
Too Many Cooks
Beyond his detective work, Wolfe is also something of a foodie. In Too Many Cooks, his culinary know-how earns him an invite to a gathering of world-famous chefs. As always, where Wolfe goes, murder follows: One of the attendees, the irascible Laszio, is literally stabbed in the back by one of his peers. But which one, exactly? Only Wolfe and Archie have the chops to find out. Set in 1938, the book offers an interesting snapshot of the racism of the time, though Stout works to demonstrate how wrong these prejudices truly are.
This post is sponsored by Open Road Media. Thank you for supporting our partners, who make it possible for Murder & Mayhem to continue publishing the thrilling stories you love.
Featured photo: Nero Wolfe and Archie Goodwin in Fer-de-Lance, which appeared in The American Magazine (November 1934), by Illustrator Fred Ludekens via Wikipedia
KEEP SCROLLING FOR MORE MYSTERIOUS STORIES