There's more to marriage than Instagram-perfect moments spent sipping wine together in the glow of the Parisian sunset. There are the joys no one talks about, like finding the perfect spot to hide candy from your spouse. There are the inevitable fights about what kind of monster puts an empty milk carton back in the refrigerator. And there are the mysteries, like why the scissors are always missing.
Related: Investigate the Thrilling World of J.T. Ellison, Queen of Domestic Suspense
Of course, in some marriages, the mysteries are deeper and more sinister. Spouses are supposed to be the people we trust with our hearts, our futures, and our most intimate selves—but that trust can be badly misplaced.
If stories about misplaced trust and malevolent matrimony make your pulse race, you'll want to investigate the mysteries and thrillers on this list.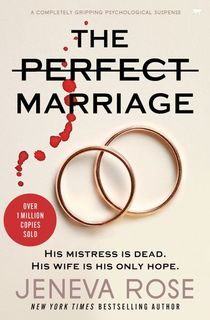 The Perfect Marriage
Sarah and Adam Morgan are living in a dichotomous marriage. Sarah's professional career could not be better; she's a powerful defense attorney in Washington D.C. and just became a partner at her firm. Adam on the other hand is a struggling writer. Stuck sitting home all day while Sarah's off to work, Adam begins to have a wandering eye. The secret of his affair is blown out of the water when his mistress turns up dead and he's suspect #1. How will Sarah handle the case of defending her cheating husband when he's blamed for the murder of his mistress? All of your questions will be answered in the upcoming film adaptation of A Perfect Marriage.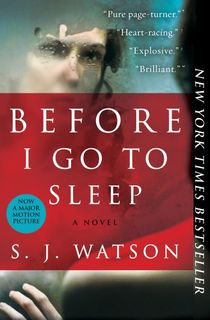 Before I Go To Sleep
Every night when Christine Nash goes to sleep, her memories are erased—and every morning, she wakes up a stranger to herself. The man lying next to her reminds her: she has damage to her memory from an accident, and he is her loving husband, Ben. But there is also a journal hidden in her closet. And there is Dr. Nash, a voice on the phone telling Christine that she is secretly his neurology patient. And there are the lies...and here and there, a glimmer of what just might be a memory from her past. Christine has no idea who to trust as she desperately tries to piece together her own terrifying story.
Related: 8 Psychological Thriller Books That Will Torment You For Days
Behind Closed Doors
Jack and Grace Angel: the perfect newlyweds with the perfect life. Jack is a handsome, prosperous lawyer, and Grace keeps their lovely home running flawlessly while taking care of her disabled sister, Millie. Grace's charm and polish make others want to get to know her better—and yet there seems to be no way to get closer to Grace. She doesn't answer the phone. She's never available to meet. She spends almost every minute at home or at Jack's side. And she is in terrible, terrible danger.
Best Day Ever
Paul Strom would be the first to tell you that his wife Mia is one lucky woman: she has a beautiful home, two healthy sons, and a successful husband. And Paul is so good to her, too—in fact, he's planned a special romantic getaway for just the two of them, one that he promises will be the "best day ever."
Related: 15 Forgotten Female Mystery Writers from the Golden Age and Beyond
But what is this strange feeling, the little wedge of tension between them as they leave the city for their secluded lake house? Sometimes, Paul thinks, Mia seems ungrateful for everything he's given her, everything he does for her. But he resolves not to let anything get in the way of the plans he's so carefully laid. What Paul doesn't realize, though, is that Mia may just have some plans of her own.
Dear Wife
What has happened to Sabine Hardison? Her husband Jeffrey has reported her missing, and all signs point to foul play. As Detective Marcus Durand investigates, he starts to wonder about Sabine and Jeffrey's relationship, and whether Jeffrey really is as devastated as he seems.
Related: 10 Domestic Thrillers That Make You Read Between the Lies
And how does Sabine and Jeffrey's story intersect with that of Beth Murphy, a clever and determined woman on the run from an abusive husband, living under an assumed identity in another city? As the characters' secrets unravel one by one, it becomes clear that Sabine's and Beth's fates are intertwined in a way that the reader will never see coming.
False Step
A child is missing. Tanner Holcomb is only three years old, and in the steadily dropping Colorado mountain temperatures, he doesn't have long to live. That is, until his miraculous rescue by Johnny Bradley, a personal trainer who happens to spot the boy while out hiking.
Johnny is an instant celebrity—but his wife Veronica seems agitated and unhappy about the media attention being focused on her hero husband. And soon, Veronica finds herself in the police station, answering questions about her and her husband's whereabouts when Tanner disappeared. Veronica knows there are secrets in her marriage, but now she begins to wonder just how dark and dangerous those secrets might be.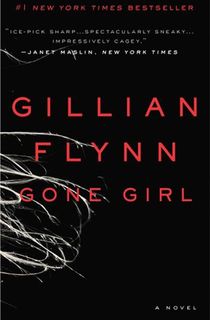 Gone Girl
Gone Girl is a sharp and vicious portrait of marriage—and might just be the English-speaking world's favorite novel about intimacy gone bad.
Related: 14 Books for Fans of Sharp Objects
On the day of Nick and Amy Dunne's fifth wedding anniversary, Amy Dunne vanishes. Suspicions begin to mount about her husband's behavior and comments, and entries from Amy's diary make it clear that the town's golden boy has reasons for wanting his wife out of the way. But there are deep, dark currents hidden underneath the surface of Nick's apparent guilt, and this uncomfortable little gem will leave you questioning everything you think you know about the people closest to your heart.
Related: The Best Gillian Flynn Books, Ranked
The Innocent Wife
Dennis Danson is a killer—at least, according to the court that convicted him. But a new documentary is trying to prove him innocent, and a thousand miles away, a woman named Samantha is falling in love with him.
When Samantha sees Dennis Danson, she doesn't see a murderer—she sees a charming, kind man who loves her. And so she makes a leap of faith, leaving her old life behind to marry Dennis and work to secure his release. But once her husband is a free man, why isn't Samantha as happy as she dreamed she'd be? Is it possible that she has only seen what she wants to see in the man she married?
The Last Mrs. Parrish
Daphne and Jackson Parrish's marriage is in danger. And that danger comes from close by—Daphne has unwittingly allowed the devious Amber Patterson to get a little too friendly with Jackson and their young daughters.
Related: 10 Female Noir and Mystery Writers You Need to Read
Amber has had enough of watching wealthy, beautiful people like the Parrishes get everything their hearts desire—and her heart is set on replacing Daphne as the next Mrs. Parrish. But Amber had better be careful what she wishes for, because the Parrish marriage has more dark secrets than even a twisted schemer like Amber can imagine.
Unfaithful
Anna, the narrator of the nearly-impossible-to-put-down Unfaithful, is a mathematician on the verge of a potentially life-changing breakthrough. She is also a wife and mother fighting to protect a terrible secret. Even when she discovers that her husband, Luis, may be keeping a secret of his own—a secret named Isabelle—Anna keeps fighting to save her family and keep her secret.
And yet the harder Anna fights, the more things seem to fall apart. As the bodies begin to pile up and Anna's life spirals out of control, the reader is taken along on a suspenseful ride chock full of unexpected twists and turns, always wondering exactly how far Anna will go to protect her "perfect" life.
The Wife Upstairs
In one terrible moment, Victoria Barnett goes from being a happy suburban wife and successful nurse-practitioner to being a bedridden patient. She is unable to speak, unable to take care of her own most basic needs. Her husband hires diligent nurse Sylvia Robinson to take care of Victoria in the top-floor room she is now confined to—and that diligence leads Sylvia to realize that Victoria is not as disabled as her husband says she is.
Related: Summer Mysteries You Won't Want to Miss
When Sylvia finds Victoria's journal, she realizes that Victoria has a story to tell, and that story is darker and more twisted than Sylvia could imagine.
Featured image: Nathan Dumlao / Unsplash.