The sun-soaked days of June have arrived—and with them, a wave of intriguing new mystery and thriller book releases to leave you breathless. From pulse-pounding page-turners to mind-bending whodunits, this month's lineup of mystery and thriller books is a treasure trove for fans of suspense.
Acclaimed authors and promising newcomers alike have crafted an impressive assortment of narratives to keep you guessing with each turn of the page. Get entangled in intricate webs of deceit, race against the clock to solve puzzling mysteries, and try to stay one step ahead of relentless killers. June is here, and it's time to lose yourself in the electrifying mystery and thriller books stories sure to entertain and engross.
So, prepare to dive into a captivating realm of hidden secrets, spine-chilling suspense, and gripping storytelling as we explore the most anticipated new releases hitting the shelves this June.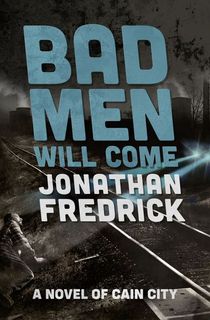 Bad Men Will Come
June 6, 2023
Ephraim Rivers—struggling single father facing the imminent loss of his factory job—encounters a wounded man who reveals the existence of stolen money. Seeing a chance to transform his family's fortunes, Ephraim becomes consumed with finding the hidden treasure. But dangerous individuals—driven by power and vengeance—also relentlessly seek the loot, showing no mercy to those who stand in their way.
Ephraim's sole motivation is to provide for his ailing son's mounting medical expenses and make amends with his father, who is nearing the end of his life. But the boundary between ambition and greed is perilously thin, and crossing it could result in Ephraim's ultimate downfall.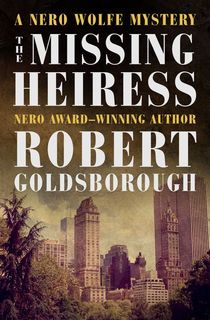 The Missing Heiress
June 6, 2023
Lily Rowan—close friend of Archie Goodwin—is worried about her missing best friend, Maureen—a socialite who has been out of touch for two weeks. Despite searching Maureen's penthouse and reaching out to her suitors, they have little to go on. Archie does what he can to help find her.
With Maureen's estranged half-brother also disappearing, Nero Wolfe—Archie's employer—steps in to help solve the case. As the investigation unfolds, what starts as a missing-person inquiry quickly escalates into a murder mystery.
A Fatal Illusion
June 20, 2023
In August 1832, in Yorkshire, England, tensions are high between Sebastian Gage and his father due to the revelation of Lord Gage's illegitimate son.
When Lord Gage is violently attacked during a trip to Scotland, Sebastian and his wife, Lady Kiera Darby, rush to his aid. With political unrest surrounding recent reforms, Sebastian suspects a political motive behind the assault. In the quiet village where Lord Gage is recovering, they encounter hostility from the locals and uncover rumors of mysterious disappearances and robberies. With Lord Gage's life hanging in the balance, Sebastian and Kiera race against time to unravel the truth before a second, potentially lethal, murder attempt occurs.
All the Sinners Bleed
June 6, 2023
In Charon County, Virginia, Titus Crown becomes the first Black sheriff—uncovering the dark underbelly of his seemingly tranquil hometown.
Following a murder committed by a former student and subsequent shootings by Titus's deputies, he delves into an investigation that reveals a hidden serial killer haunting Charon's dirt lanes and woodlands. As he confronts the killer's possible ties to a local church and grapples with his own painful secret, Titus also faces the challenge of a far-right group advocating for a Confederate history parade. Faith and violence collide, setting the stage for an impactful reckoning in this powerful and unforgettable novel.
Murder is a Piece of Cake
June 27, 2023
As New Bison's Spring Festival approaches, Maddy is under immense pressure to uphold her late great-aunt Octavia's legacy by winning the top prize for Baby Cakes bakery. Despite her lack of culinary experience, Maddy is driven by her fear of public humiliation and scathing reviews.
The stress escalates when a rival bakery, owned by CJ Davenport, opens in town. Known for sabotaging competitors, Maddy becomes a prime target. The situation takes a deadly turn when Davenport is found murdered, with a knife from Baby Cakes as the murder weapon.
Maddy's once-thriving life now teeters on the edge of survival. With the support of the cunning Baker Street Irregulars and her new boyfriend, she must summon the courage to confront a killer who could make her infamous in both social media trends and obituaries.
Zero Days
June 20, 2023
In this high-stakes race against time, a woman fights to clear her name and unveil the truth behind her husband's murder. Jack and Gabe, experts in breaching security systems, find their lives shattered when a routine job ends in tragedy—Gabe's lifeless body awaits Jack at home.
With the police hot on her trail and her options dwindling rapidly, Jack must navigate a treacherous path—questioning loyalties and pursuing the real killer in this gripping and addictive mystery that guarantees to keep readers hooked until the final revelation.
The Survivor
June 6, 2023
When archaeologist Riley Smith seeks assistance from Eve Duncan, she reluctantly declines. As a forensic sculptor, embarking on perilous journeys across the globe is not her area of expertise.
In Southeast Asia, archeologist Riley faces peril from ruthless treasure hunters, willing to kill to seize their objective. But when Riley discovers the remarkably preserved remains of a female warrior, she finally convinces Eve to join forces and unearth the truth. As they delve into the extraordinary past, Riley's groundbreaking revelation has the potential to reshape history—if they can escape the island alive and share their discovery with the world.
Misfortune Cookie
June 27, 2023
Now the official manager of the Ho-Lee Noodle House, Lana Lee—along with her sister, Anna May—embarks on a trip to a restaurant convention in Irvine, California. Their Americanized Aunt Grace provides them with a luxurious rental, and everything seems perfect.
Things take a dark turn when Lana witnesses a heated argument between a fortune cookie vendor and a journalist. The situation worsens as Aunt Grace's journalist friend mysteriously falls to their death from a hotel rooftop. Convinced it's not an accident, Aunt Grace implores Lana for help in uncovering the truth. As they search for answers, Lana and her family must navigate suspicion from colleagues and convention attendees, unsure if they'll unmask the killer in time or become the next targets of a deadly plot.
The Only One Left
June 20, 2023
Lenora Hope, infamous for the bloody Lizzie Borden-like massacre that unfolded in 1929, has never publicly addressed her involvement in the tragedy. Now, in 1983, home health aide Kit McDeere arrives at the decaying Hope's End to care for Lenora
Lenora, confined to a wheelchair and unable to speak, communicates through an old typewriter and she offers Kit a tempting proposition—to reveal everything. While Kit assists Lenora in recounting the lead-up to the massacre, disturbing secrets emerge. Doubts arise about Lenora's veracity and Kit begins to suspect the supposedly harmless woman in her care may be more perilous than she ever imagined.
Unnatural Ends
June 20, 2023
In the wake of Sir Lawrence Linwood's brutal murder by a medieval mace, his three adopted children, Alan, Roger, and Caroline, are summoned back home. Shockingly, Sir Lawrence's last will stipulates that only the heir who uncovers his killer will inherit his estate. Determined to secure their futures, the Linwood heirs delve into their family's murky past, growing increasingly suspicious of one another and the enigmatic individuals in the churchless town of Linwood Hollow. As they dig deeper, they begin to suspect that the answers to the murder lie hidden within the shadowy origins of their own birth.